Trump's coming war with China over tech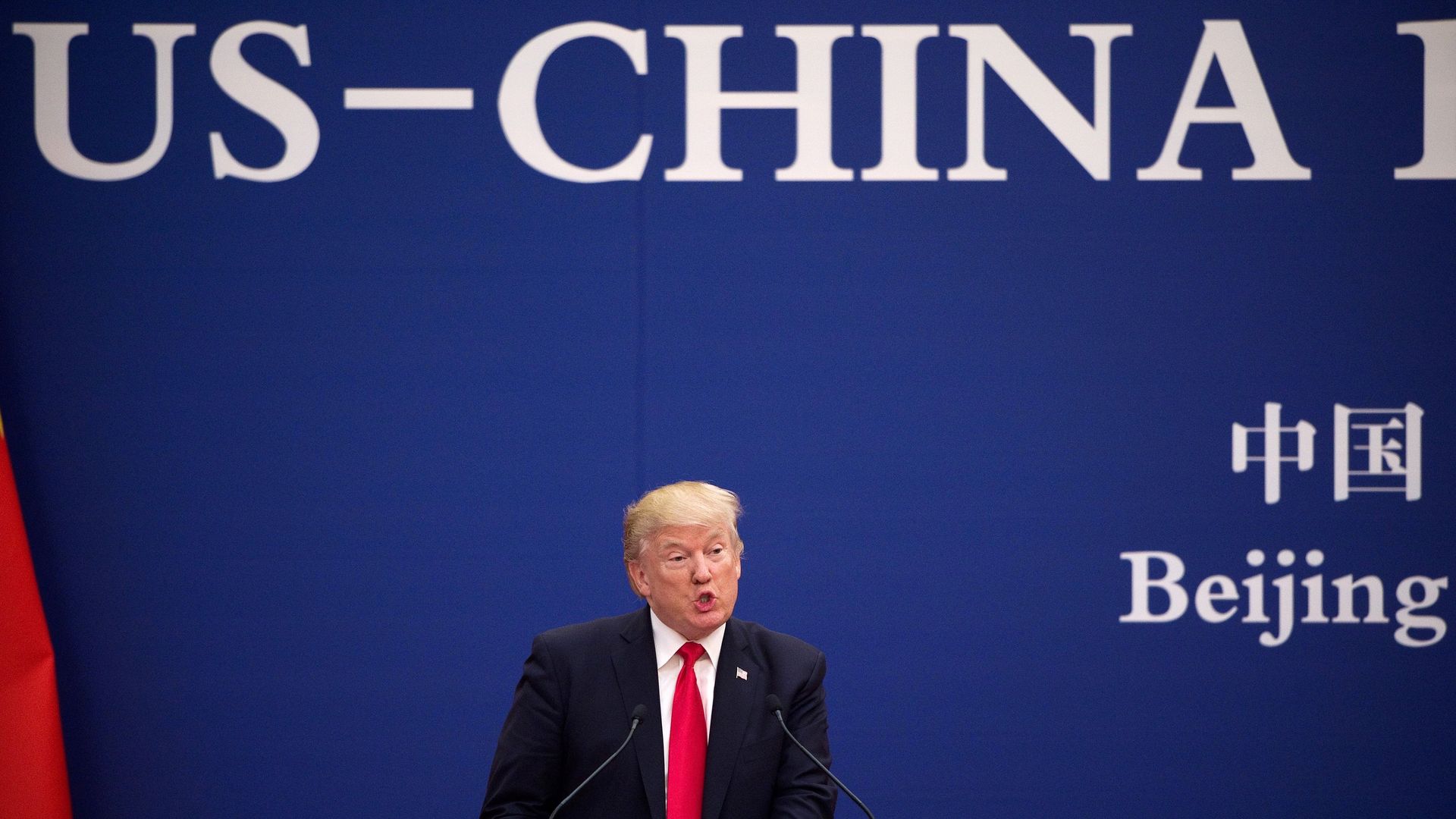 "President Donald Trump, already embroiled in a trade battle with China, plans to ratchet commercial tensions higher by barring many Chinese companies from investing in U.S. technology firms, and by blocking additional technology exports to Beijing," The Wall Street Journal's Bob Davis reports.
Why it matters, from Chris Krueger of Cowen Washington Research Group: "Of all the strands of U.S. trade and sanctions policy against China, perhaps least appreciated by markets is the potential for significant investment restrictions and export controls to be recommended by Treasury by the end of [this] week, ... and implemented soon thereafter by President Trump. This opens a major new front in the U.S.-China conflict, adding fuel to the ongoing trade war with potentially wide-ranging effects on financing markets."
More from the WSJ's report:
"The twin initiatives, set to be announced by the end of the week, are designed to prevent Beijing from moving ahead with plans outlined in its 'Made in China 2025' report to become a global leader in 10 broad areas of technology, including information technology, aerospace, electric vehicles and biotechnology."
"The Treasury Department is crafting rules that would block firms with at least 25% Chinese ownership from buying companies involved in what the White House calls 'industrially significant technology.'"
The reaction, per Reuters:
"Beijing has begun downplaying Made in China 2025, the state-backed industrial policy that has provoked alarm in the West and is core to Washington's complaints about the country's technological ambitions, diplomatic and Chinese state media sources said."
"And state news agency Xinhua, which made more than 140 mentions of Made in China 2025 in Chinese language news items in the first five months of the year, has not done so since June 5, a search of a public database found."
The bottom line: "They won't stop doing it," a senior Western diplomat told Reuters, referencing Made in China 2025. "The way they talk about it is changing."
Go deeper