The big picture: Trump officials face "public shaming and shunning"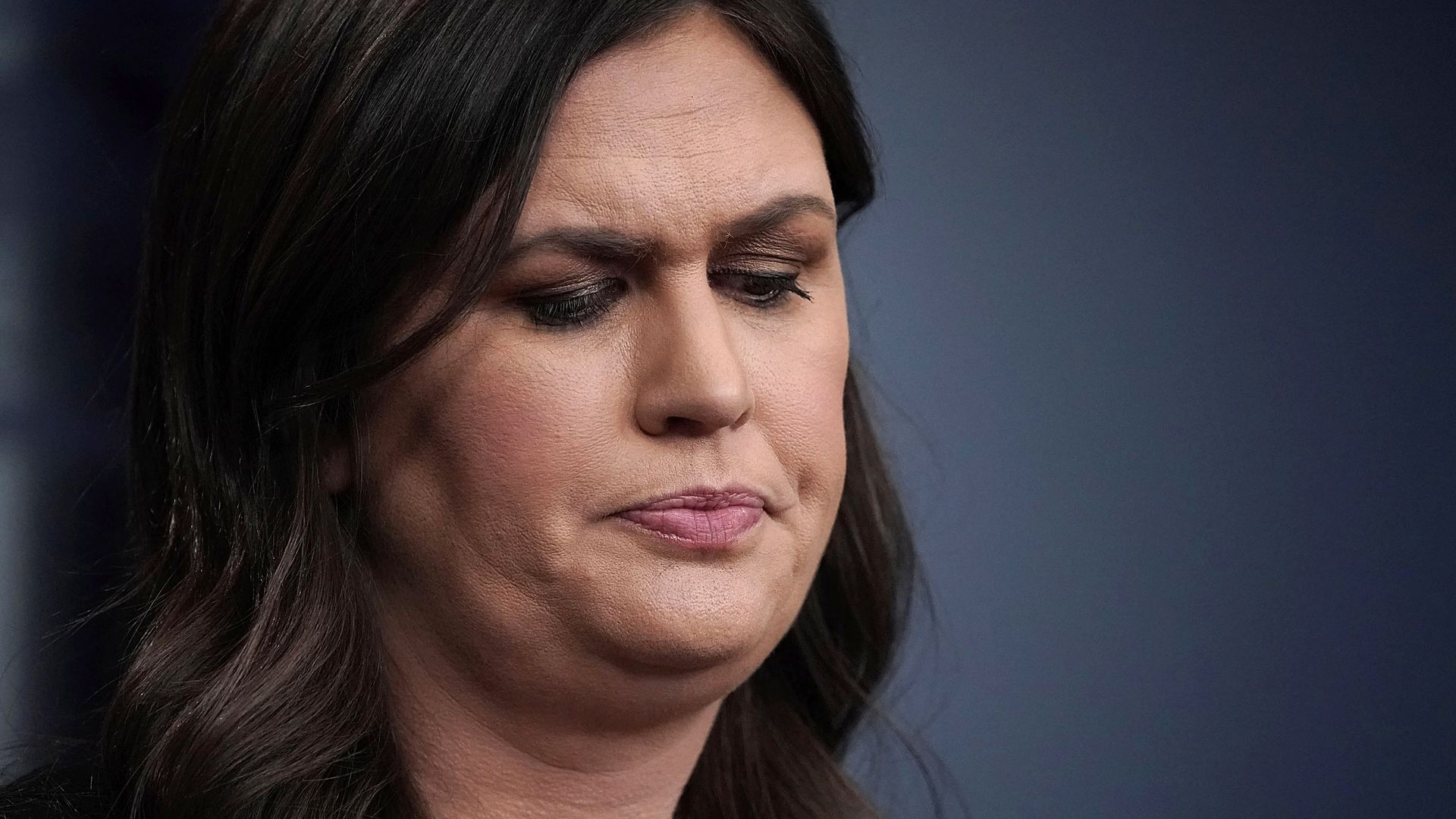 Officials in the Trump administration had a rough weekend going out in public, starting with Press Secretary Sarah Huckabee Sanders who was refused service at a Virginia restaurant.
The big picture: "Anger and division in American politics are creating a rising phenomenon: the public shaming and shunning of political figures while they are going about their private lives," the Washington Post's Mary Jordan writes.
Details:
Homeland Security Secretary Kirstjen Nielsen was heckled at MXDC, a Mexican restaurant in downtown Washington. The next day Trump signed an executive order stopping family separation at the border.
Pam Bondi, the Florida Attorney general who has supported Trump throughout his tenure, was confronted by hecklers at a movie screening and had to be escorted out by law enforcement.
Senior adviser Stephen Miller was also heckled at Espita Mezcaleria, a Mexican restaurant in Washington. Per the New York Post, a patron said: "Hey look guys, whoever thought we'd be in a restaurant with a real-life fascist begging [for] money for new cages?"
What they're saying:
Rep. Maxine Waters actively encouraged citizens to confront Trump's cabinet members and staff in public on MSNBC: "If you see anybody in a restaurant, in a department store, at a gasoline station, you get out and you create a crowd and you push back on them and you tell them they're not welcome anymore, anywhere."
Carlos Gutierez, a former Bush administration Secretary of Commerce, downplayed Sanders' denial and said he's more concerned about children seeing "a different America" where children are being separated from their families.
David Axelrod, a former Obama administration official, said he was "kind of amazed and appalled" by Democrats applauding Sanders being denied service and the heckling Trump officials in public only gives in to what the administration wants — a more divided America.
David Cole, the national legal director of the ACLU, told the Post he thinks its wrong to deny service to a person because of their politics, but said it hasn't been made illegal yet. "Probably because it rarely happens."
The bottom line: Jon Meacham told the Post that he cannot recall a "similarly tribal moment" in recent history... "We're kind of back to the Colonial era in terms of public shaming, with virtual and symbolic stocks in the public square rather than literal ones."
Go deeper: The story behind Sarah Sanders' boot from a VA restaurant
Go deeper