Supreme Court declines North Carolina gerrymandering case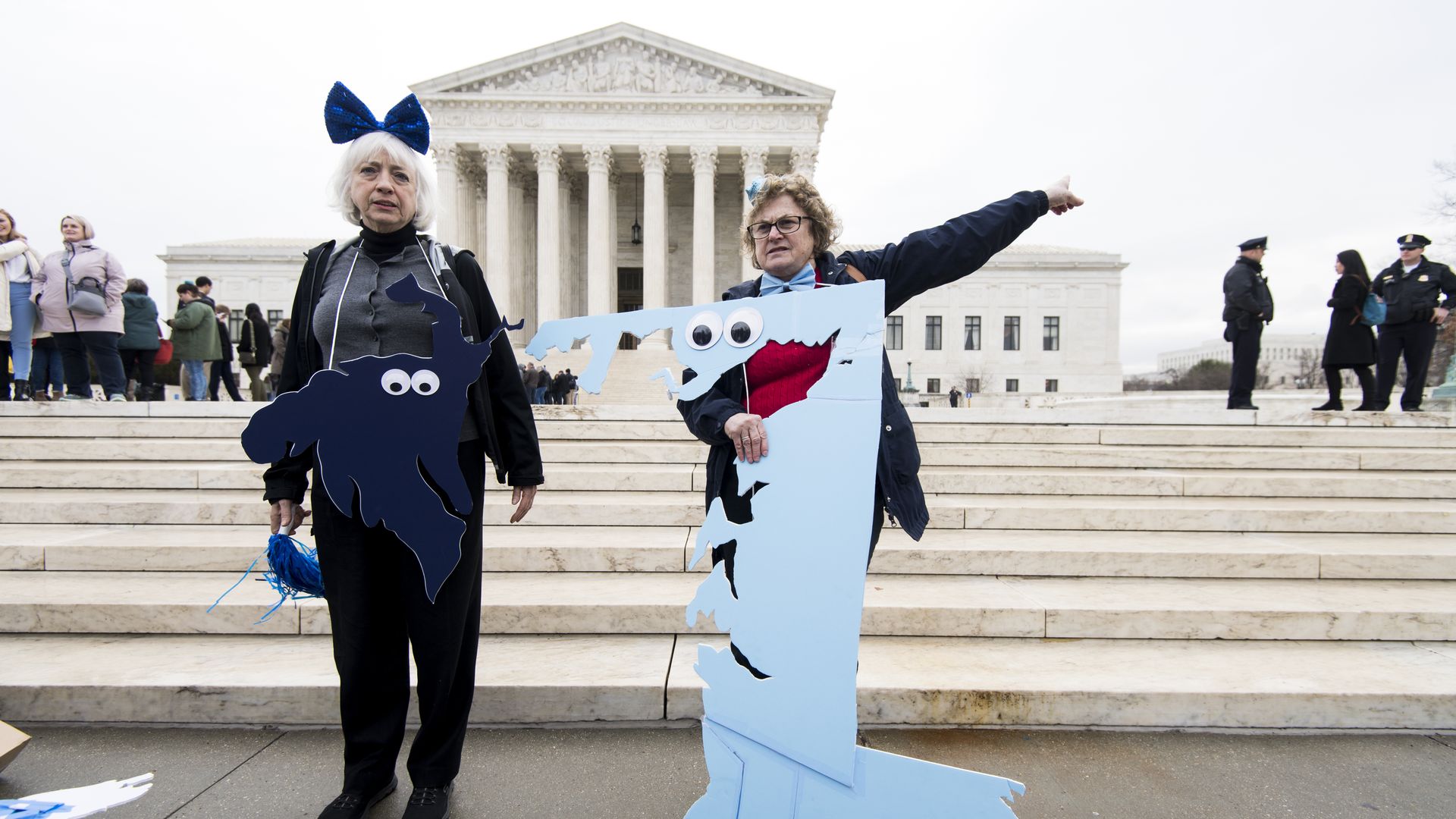 The Supreme Court on Monday refused to take up a partisan gerrymandering challenge over North Carolina's congressional map, which a lower court said earlier this year was drawn by the GOP-controlled state legislature with " invidious partisan intent" and perfectly achieved its "partisan objectives."
The details: This comes exactly a week after the high court sidestepped a partisan case in Wisconsin, saying that voters who sued over the state's GOP-drawn legislative districts lacked legal standing because they failed to prove their voting power had been directly injured. The justices ordered the lower court in North Carolina to examine the same issue with this case.
The backdrop: The court's decision is a blow to North Carolina Democrats and voting rights advocates, who believe this case offers clear evidence of direct injury to voting power.
Meanwhile, it handed Republicans, who wanted the case vacated, another victory. When the lower court struck down the congressional map and ordered the redrawing of a new one ahead of this year's midterms, the Supreme Court temporarily blocked the order while an appeal is prepared and considered.
Advocates were seeking to invalidate the map that gave Republicans 10 of the 13 U.S. House seats in 2016 with just 53% of the statewide popular vote.
Go deeper: Punts on partisan gerrymandering turn attention to N.C.
Go deeper