Sarah Sanders addresses Red Hen fiasco, immigration crisis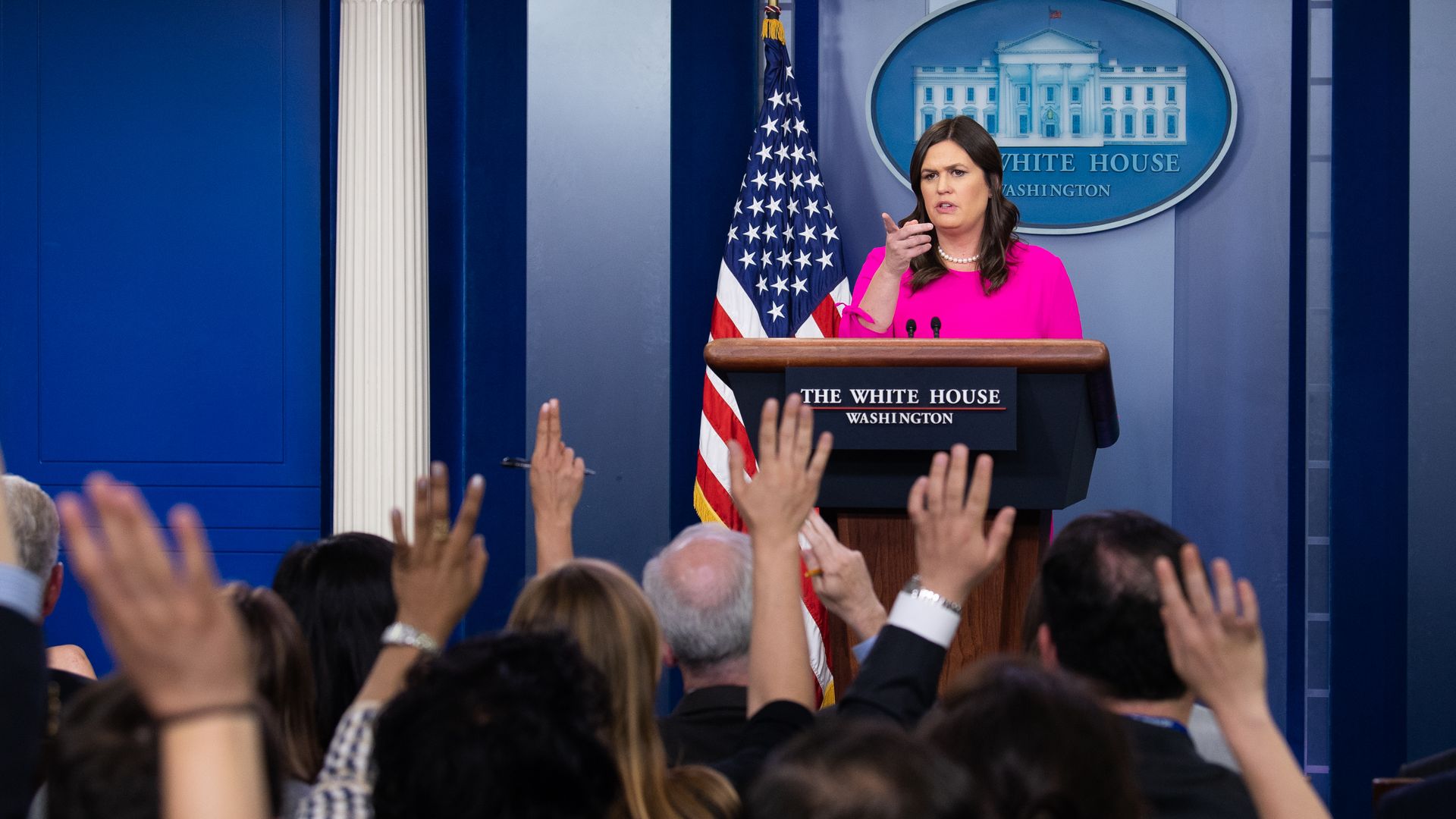 President Trump would like to see more expedited removals of undocumented immigrants — a way to legally circumvent immigration courts before deportation for certain undocumented immigrants, Sarah Sanders said in Monday's press briefing.
The bottom line: "Just because you don't see a judge doesn't mean you aren't receiving due process," Sanders said. She added that ultimately, Trump wants a wall and better border security to avoid "all of these problems to begin with."
"There are thousands of illegal aliens that are removed every month that don't see judges...the president's ultimate goal would be that we have actually a secure border."
Immigration next steps:
When asked if the Trump administration was making any changes to immigrants' due process rights, particularly in asylum-seeking situations, Sanders said that they are looking at what the administration is legally allowed to do, adding that it is ultimately up to Congress to act. "Are we walking around making up laws? No, we're not the Obama administration."
When asked whether the administration's policy of separating children was "civil," Sanders said, "It wasn't our administration that created these laws but it is our administration's job to enforce it."
The Red Hen restaurant fiasco:
Sanders led the briefing by addressing her rejection from the Virginia restaurant: "Healthy debate on ideas and political philosophy is important. But the calls for harassment and push for any Trump supporter to avoid the public is unacceptable," she said.
"My husband and I politely left and went home... A Hollywood actor publicly encouraged people to kidnap my children."
Go deeper: The story behind Sarah Sanders' boot from a VA restaurant
Go deeper