Democrats face own battles after Sarah Sanders' rejection from Red Hen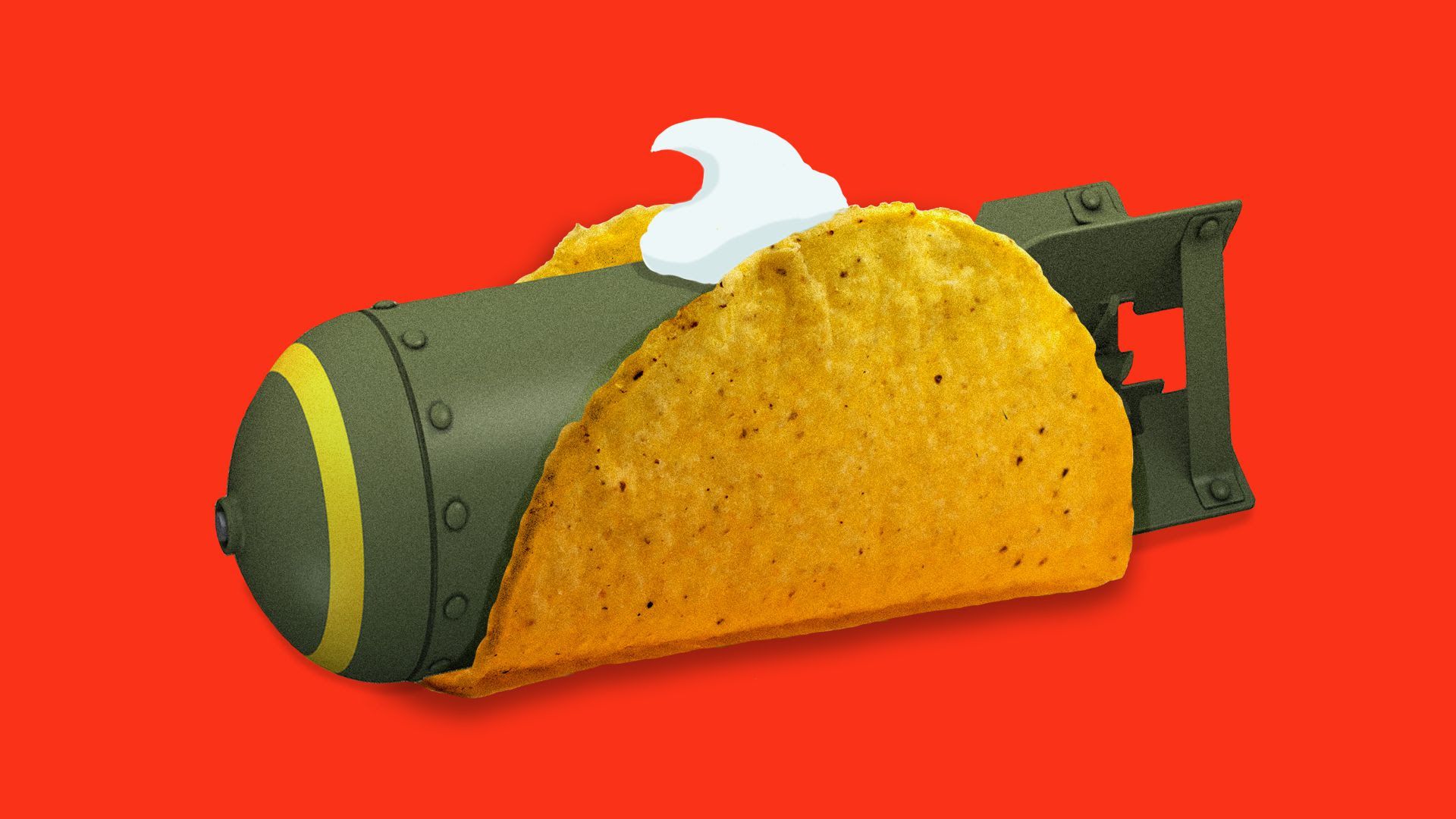 Put aside the policy fights for a moment: The debate over whether Trump administration officials deserve to peacefully eat a meal in public tells us a lot about Democratic politics in 2018.
Why it matters: Public shaming and incivility isn't just a nasty expression of outrage. It's targeted at making life difficult, and even serving as a deterrent, for public servants who carry out controversial agendas, writes Brian Beutler, the editor of The Pod Save America website.
Dividing lines:
On one side: Centrists and establishment Democrats, driven by respect for norms and a belief that public service deserves respect and civility.
On the other: The rising tide of young Democrats and the Resistance, driven by a belief that Republicans aren't interested in civility or compromise.
The big picture: The pro-civility crowd is dominating the airwaves and establishment media. The verdict is less obvious on social media.
What they're saying:
Maxine Waters: "If you see anybody from that cabinet in a restaurant, in department store, at a gasoline station, you get out and you create a crowd … tell them they're not welcome anymore, anywhere!"
Nancy Pelosi: Called Waters' response "predictable but unacceptable."
Cory Booker: "We've got to get to a point in our country where we can talk to each other... some of those tactics that people are advocating for, to me, don't reflect that spirit."
Arne Duncan: "No matter how much we dislike or disagree with someone, we should not deny them the chance to have a meal."
David Axelrod: "Rousting Cabinet members from restaurants is an empty and, ultimately, counter-productive gesture that won't change a thing."
P.S. Speaking of incivility: President Trump tweeted today that "Waters, an extraordinarily low IQ person... has just called for harm to supporters, of which there are many, of the Make America Great Again movement. Be careful what you wish for Max!"
Go deeper:
Go deeper