Go deeper: Kanye at the center of Trump's culture wars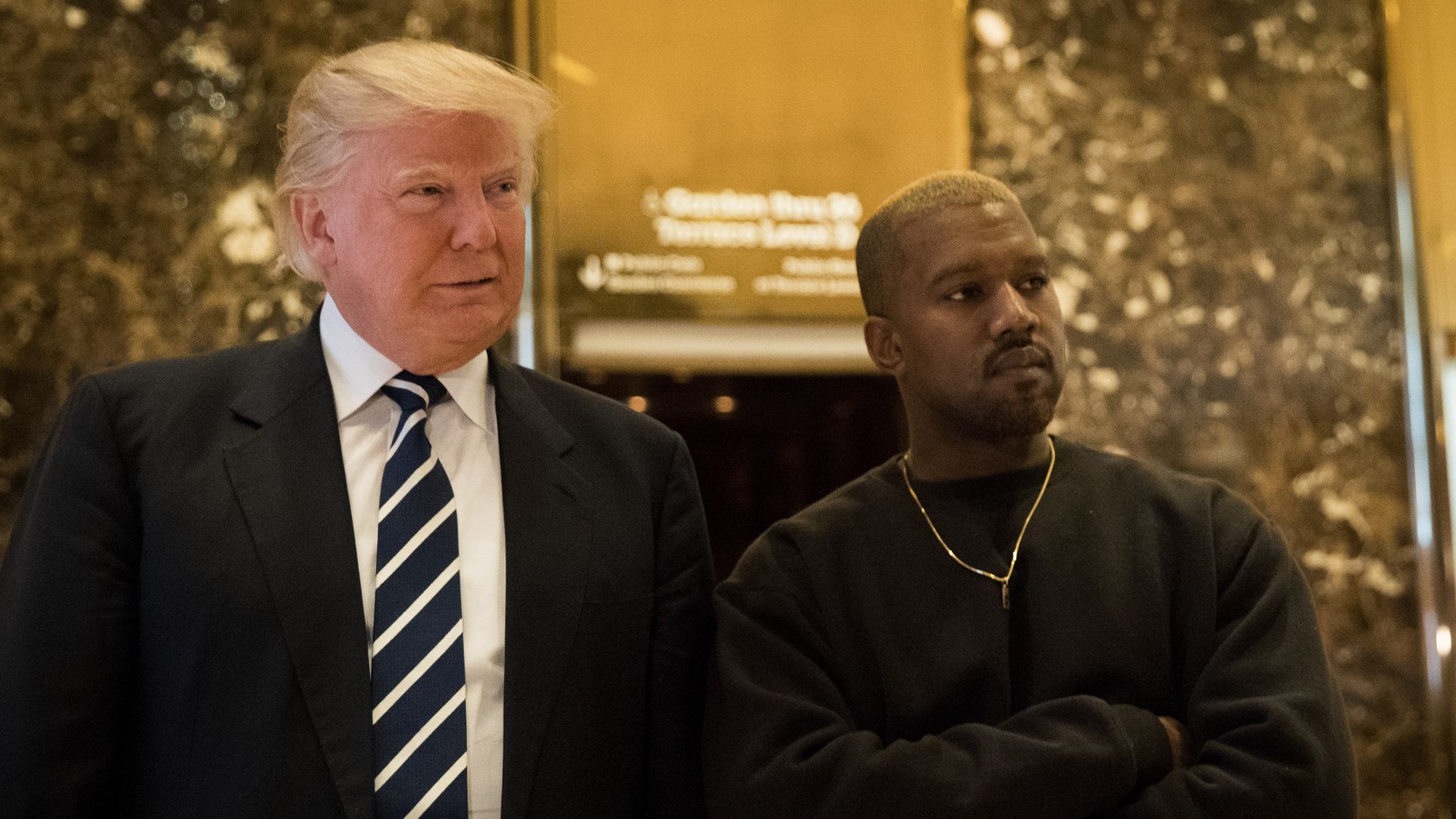 Kanye West's decision to tweet his support for President Trump in April was equal parts freeing and anxiety-inducing for the rap star, according to a worthy-of-your-time profile by The New York Times' Jon Caramanica.
The big picture: Kanye's discussion of the fallout from his support is indicative of the phenomenon illustrated by Axios' Jim VandeHei and Mike Allen: As today's political climate grows more tribal, casual viewers of politics feel drawn to Trump's straight-talking style, remaining disconnected from or dismissive of handwringing over his policies and destruction of norms.
On his decision to tweet his support for Trump:
"I felt that I knew people who voted for Trump that were celebrities that were scared to say that they liked him. But they told me, and I liked him, and I'm not scared to say what I like. 'Let me come over here and get in this fight with you.'"
"No, I don't agree with all of his policies."
"[My father] expressed that he felt that some of the policies were hurtful and that I'm a person that does not intend to hurt people, never hurts people with intention. I expressed the example that I have a cousin that's locked up for doing something bad, and I still love him, so I don't base my love for a person on if they doing something good or bad."
On his decision to speak out as a black celebrity:
"I believe that I'm actually a better father because I got my [expletive] voice back, I'm a better artist because I got my voice back. I was living inside of some universe that was created by the mob-thought, and I had lost who I was, so that's when I was in the sunken place. You look in my eyes right now — you see no sunken place."
"Having a political opinion that's overly informed, it's like knowing how to dress, as opposed to being a child — 'I like this.' I hear Trump talk and I'm like, I like the way it sounds, knowing that there's people who like me that don't like the way it sounds."
What they're saying: Sen. Marco Rubio, discussing the recent trend of public shaming Trump officials by protestors, also touched on a sentiment similar to Kanye's — in a tweet retweeted by Trump himself.
The bottom line: Kanye's focus on Trump's style rather than the nitty-gritty of his politics matches what a White House administration official told Mike back in April, just after Kanye's initial tweetstorm: "He genuinely moves the culture. And we all know DJT believes — correctly — that culture matters way more than politics."
Go deeper: Trump's winning, cynical plan
Go deeper