Trump's winning, cynical plan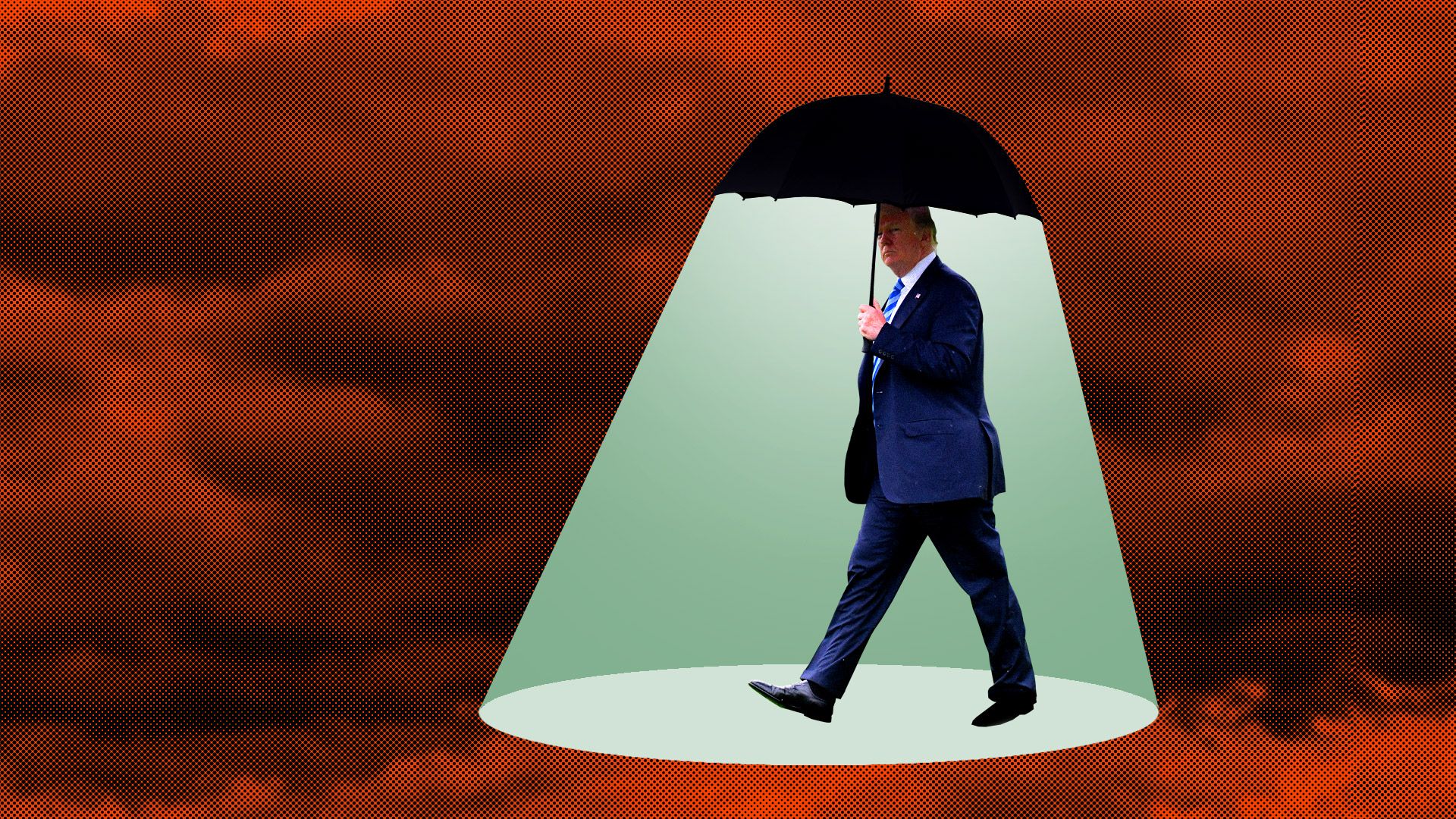 An odd paradox in defining this moment in politics: The more President Trump does, says and tweets outrageous things, the more his critics go bananas and the better he does in the polls. 
The big picture: Our parallel universes are spinning farther apart. The coverage (and much of the reality) is a White House in chaos, and an erratic president improvising as his own policy adviser, chief of staff, comms director and tweeter-in-chief.
Tune into Twitter, and you'd think the entire civilized world has turned against him. And yet:
Gallup has Trump's approval at a new high since the beginning of his presidency: 45%. That's roughly the same as others at this point: Barack Obama (46%), Bill Clinton (46%), Ronald Reagan (45%) and Jimmy Carter (43%).
Support among Republicans is 90% in Gallup, also a high.
Among independents, he's up to 42% — tied for his personal best, and only the fourth week in his presidency that he has been at 40% or above.
Trump's attacks on Mueller are working, too: The special counsel has a 53% unfavorable rating in Morning Consult polling — a new high, and a whopping 26-point spike since July of 2017
Trump thinks he has found a winning formula, his advisers tell Axios. And he might be right:
The more he trashes Mueller, and the more he trashes the media and the media trashes him, the more Republicans want to have his back.
And the more casual viewers see everything like the Russia probe as messy and muddy, not just Trump.
 Our politics are becoming ever more tribal, and his voters are numb to the outrageousness.
It's arguably the most cynical strategy imaginable. But that doesn't mean it can't be successful politically. 
Be smart: The rise in Trump's numbers, and the shrinking Democratic advantage in House races, are reinforcing Trump's worship of his own instincts on policy.
Except many of these choices may make his reelection even more dependent on his worshipful base, and less appealing to swing voters.
It's a circular political strategy that relies on ignoring independent voters, and assuming they won't turn out.
It creates a narrow, treacherous path to reelection.
Go deeper:
Editor's Note: Sign up for Axios newsletters to get our Smart Brevity delivered to your inbox every morning.
Go deeper