EU leaders seek migration compromise at emergency meeting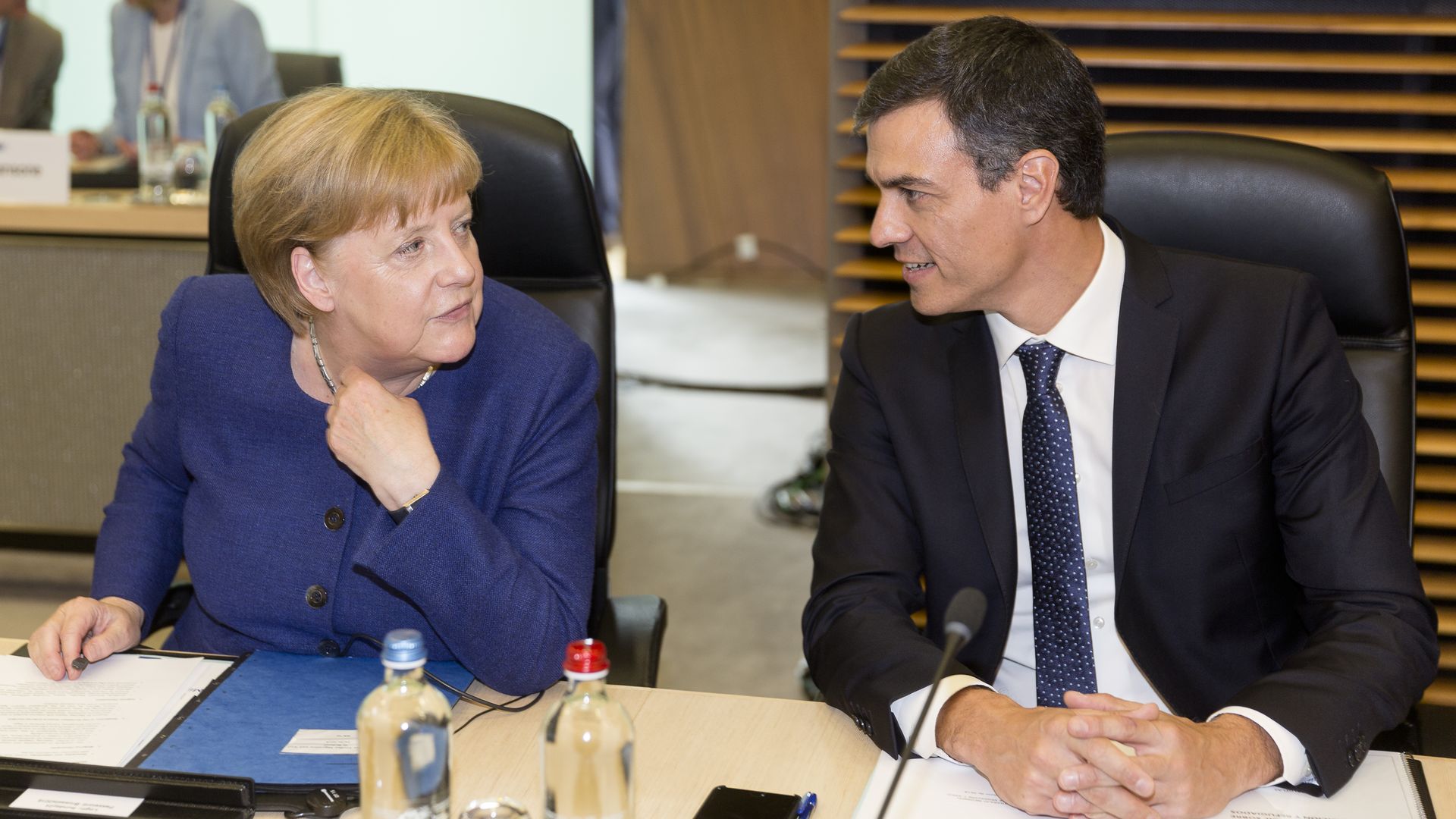 European Union leaders met in Brussels on Sunday to attempt to find common ground on the ongoing migration crisis, agreeing to screen asylum seekers seeking protection in Europe at centers in North Africa and the Balkans, the AP reports.
Why it matters: The EU has been bitterly divided over the migration of refugees, and some nations have questioned who should be responsible for the thousands primarily seeking asylum in Italy, Greece and Spain. This dynamic has thrust German Chancellor Angela Merkel's coalition to the verge of collapse and pitted nations against each other.
What's happening, per the AP:
The leaders agreed on a preliminary proposal to create screening centers in Algeria, Egypt, Libya, Morocco, Niger and Tunisia.
Italian Prime Minister Giuseppe Conte wants migrants to apply for asylum in the country where they arrive, but Italy and Malta recently blocked vessels carrying more than 600 migrants rescued from the Mediterranean Sea from docking on their shores.
Four EU countries — the Czech Republic, Hungary, Poland and Slovakia — refused to attend the meeting and reject taking in migrants in general.
What's next: Today's meeting will be further scrutinized when a full two-day EU summit starts on Thursday. Merkel and French President Emmanuel Macron played down the idea of any sort of EU-wide agreement, stating instead that agreements between two and three countries are more likely to solve the crisis.
Macron also downplayed the idea that Europe was at a breaking point, citing stats that show the European migrant crisis peaked in 2015: "It's a political crisis that Europe and the European Union is mostly living today."
Go deeper: The U.S. has passed Germany in asylum requests.
Go deeper