The big picture: The state efforts to keep Trump off the 2020 ballot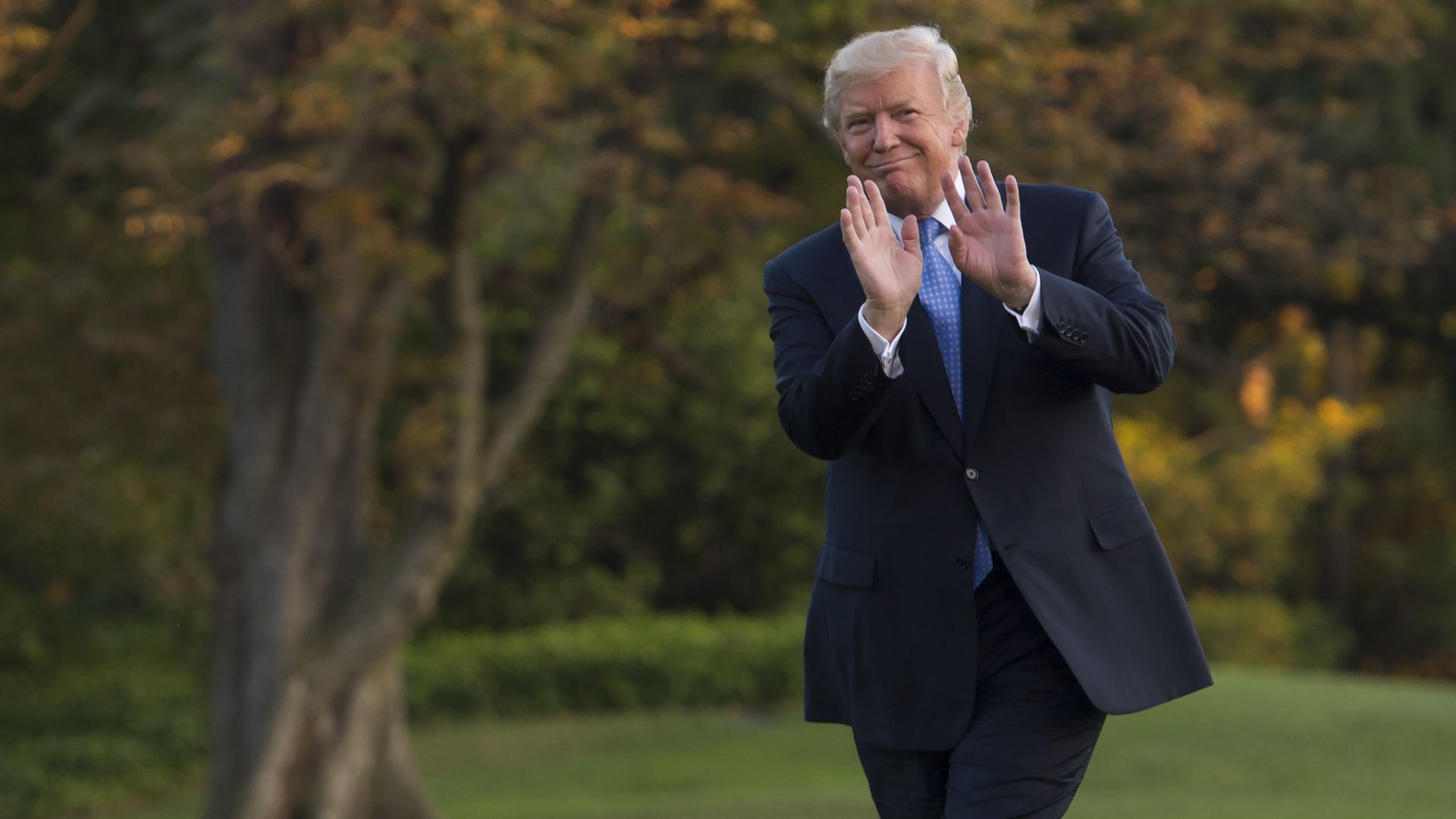 Lawmakers in at least 25 states have introduced bills that would require presidential candidates to release their tax returns to appear on the 2020 ballot in that state — a clear swipe at President Trump, the only modern president who's refused to release his personal tax returns.
Why it matters: In theory, Trump could be blocked from the ballot in any state where the new requirement became law. But not a single state has enacted it so far, and the governors of California and New Jersey have vetoed it after it passed both state chambers. It's more interesting as a way for state Democrats to troll Trump than as an actual re-election threat.
Where it stands: Rhode Island is the latest state to pass this measure through its state Senate, according to the Providence Journal, and Maryland's state Senate passed a bill in May. Both will now move to their states' House of Delegates for consideration.
One big problem: It might not be constitutional for a state to require presidential candidates to release their tax returns in order to get ballot access. The U.S. Supreme Court has previously ruled that neither states nor the federal government can create additional qualifications for congressional representatives or senators, per AP, and various legal experts anticipate that would extend to presidential candidates.
Battle lines: Rhode Island Democratic state legislators argue that "tax returns provide essential information about candidates' conflicts of interest." Former New Jersey Gov. Chris Christie, who vetoed his state's bill, called it a "transparent political stunt."
California Democratic Gov. Jerry Brown questioned its constitutionality and said the measure "sets a 'slippery slope' precedent" for what individuals states could require of candidates."
Michael McConnell, a professor at Stanford Law School, told AP there's a "tax law problem, because federal law guarantees the confidentiality of tax returns," and he anticipates "that law would pre-empt any state law requiring someone to divulge their returns."
Flashback: This move is similar to the "birther bill" Republicans in Arizona passed in 2011 that tried to require candidates at all levels to provide proof they were born in the U.S. It was eventually vetoed by the governor at the time.
The bottom line: It is unlikely this legislation will pass in any states — the likeliest would be Hawaii. And none of the states that Trump won in 2016 have a Democratic-controlled state legislature, so he could just pass on being in the ballot in those blue states even if they did approve it.
Sign up for Axios newsletters to get our smart brevity delivered to your inbox every morning. 
Go deeper