In rare interview, Kushner to speak directly to the Palestinian people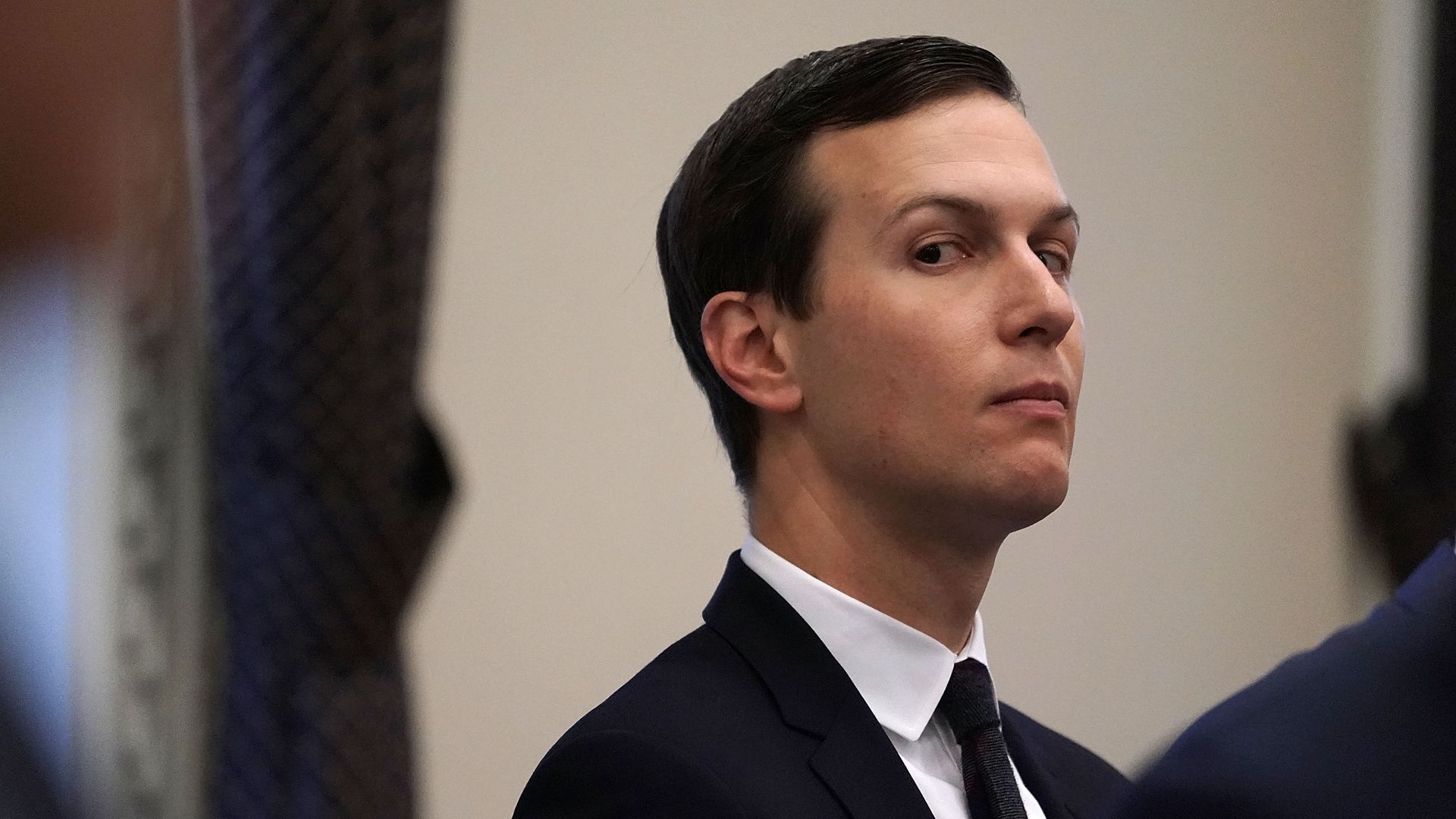 President Trump's senior adviser and son-in-law Jared Kushner, the head of the White House's Middle East peace team, gave an interview on Friday to the most popular Palestinian daily newspaper Al-Quds.
Why it matters: Set to be published Sunday morning, it's Kushner's first-ever interview on the Trump administration's peace efforts. A person familiar with the content of the interview told me that it's an attempt by the White House to talk directly to the Palestinian people before the U.S. launches its peace plan.
Kushner did the interview at a time when the Palestinian leadership refuses to engage with the White House since Trump's announcement that he planned to move the U.S. embassy in Israel to Jerusalem last December.
Palestinian leadership has stressed that it is not even willing to read the American peace plan, but the White House hopes that Kushner speaking directly to the Palestinian people — and telling them what they can gain out of the plan — would make it harder for Palestinian leadership to reject it out of hand.
A source familiar with the interview said that its content is expected to be far-reaching, adding that Kushner stressed that peace is possible and explained why Palestinian leadership should engage regarding the plan.
Go deeper