What Trump's approval rating means for the midterm elections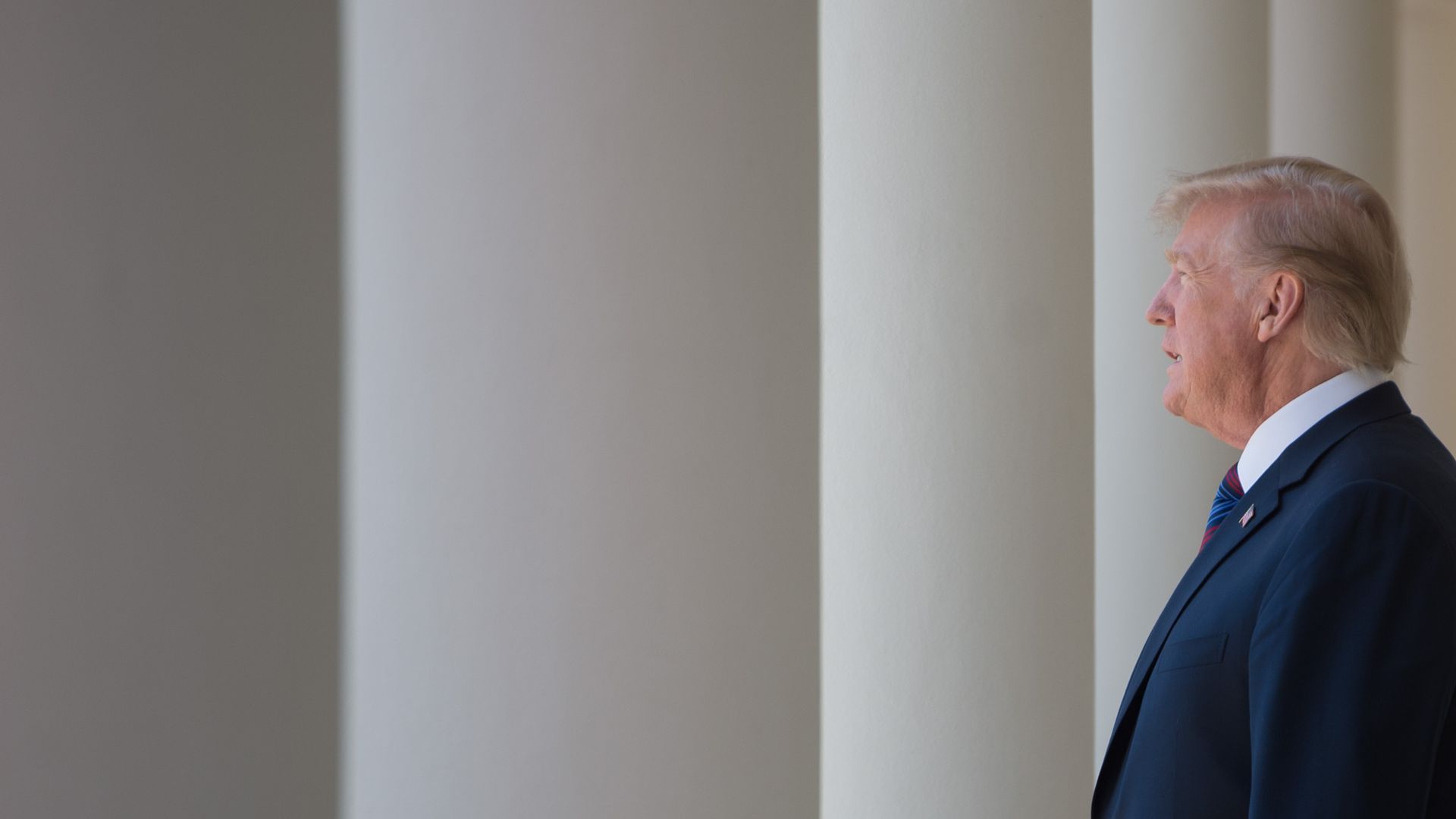 President Trump has a 45% approval rating in the latest Gallup poll, the highest since late January, but it's around the same percentage that past presidents had going into a midterm election in which they lost dozens of seats.
Why it matters: His approval increased by 1 percentage point each week in two previous polls, then it jumped up 3 points in the most recent poll. As the Cook Political Report's Charles Cook writes: this 45% "needs to be the beginning of an upward trend through November if he hopes to salvage this House majority."
Past presidents' approval ratings going into the midterm elections:
Jimmy Carter: 49% approval in 1978. Democrats lost 15 House seats.
Ronald Reagan: 43% in 1982. Republicans lost 26 House seats.
Bill Clinton: 45% in 1994. Democrats lost 54 seats.
Barack Obama: 45% in 2010. Democrats lost 63 seats.
Be smart: A 45% approval rating is on the high end for President Trump, but it's still not a sign that the GOP will be in the clear come November, especially given that the North Korean summit contributed to the latest figure.
Go deeper