GOP tries to balance focus on health care costs, ACA repeal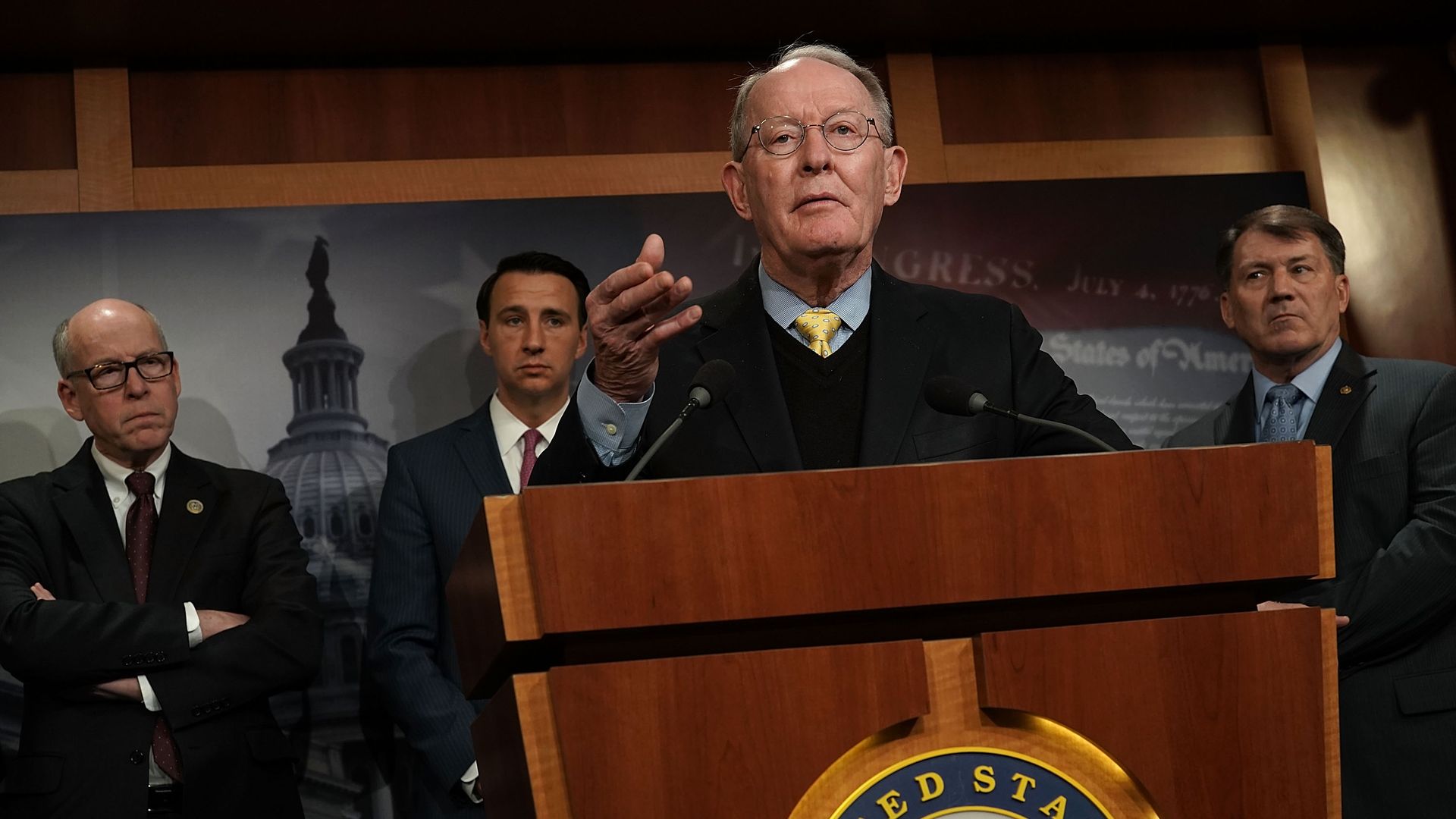 Key congressional Republicans are turning their attention to the debate over health care costs, but some of their colleagues aren't ready to tackle that issue outside the context of their ongoing campaign against the Affordable Care Act. That could make it harder to get anything done.
Why it matters: Health care costs are one of the top issues voters say they care about, but any plan to address them would likely need to be bipartisan.
What to watch: The Senate health committee will begin a series of cost hearings this week. The House isn't far behind, now that it has wrapped up a marathon of opioids bills.
"That is our next issue," Energy and Commerce chairman Greg Walden said. "We're just going to march through every segment of this. That's every segment: that's pharmaceuticals, that's PMBs, that's doctors, that's hospitals."
"I think we can find more common ground there and get more done there for consumers, and that's where we should focus," Walden said.
Yes, but: Some Republicans aren't prepared to choose between a cost-control agenda and a repeal-and-replace agenda.
"I think if you address health care costs you're basically repealing and replacing Obamacare. It's really one and the same," Sen. Mike Rounds told me.
"I think we definitely should continue to look at ways to improve the system. And maybe, who knows, after November you get a Senate that will do repeal and replace. We'll see," Rep. Brett Guthrie said.
Reality check: Rising premiums for ACA coverage are just a small part of the overall system, which is grappling with drug prices, surprise hospital bills and a trend toward higher out-of-pocket spending.
"People appropriately think that health care costs is a problem, health insurance costs is another problem, and what happened with the Affordable Care Act really didn't do anything to solve either of those problems for most families. And we need to be talking about how we solve both of those problems," Sen. Roy Blunt told me.
Go deeper