Go deeper: How Yanela became a false symbol of Trump child separation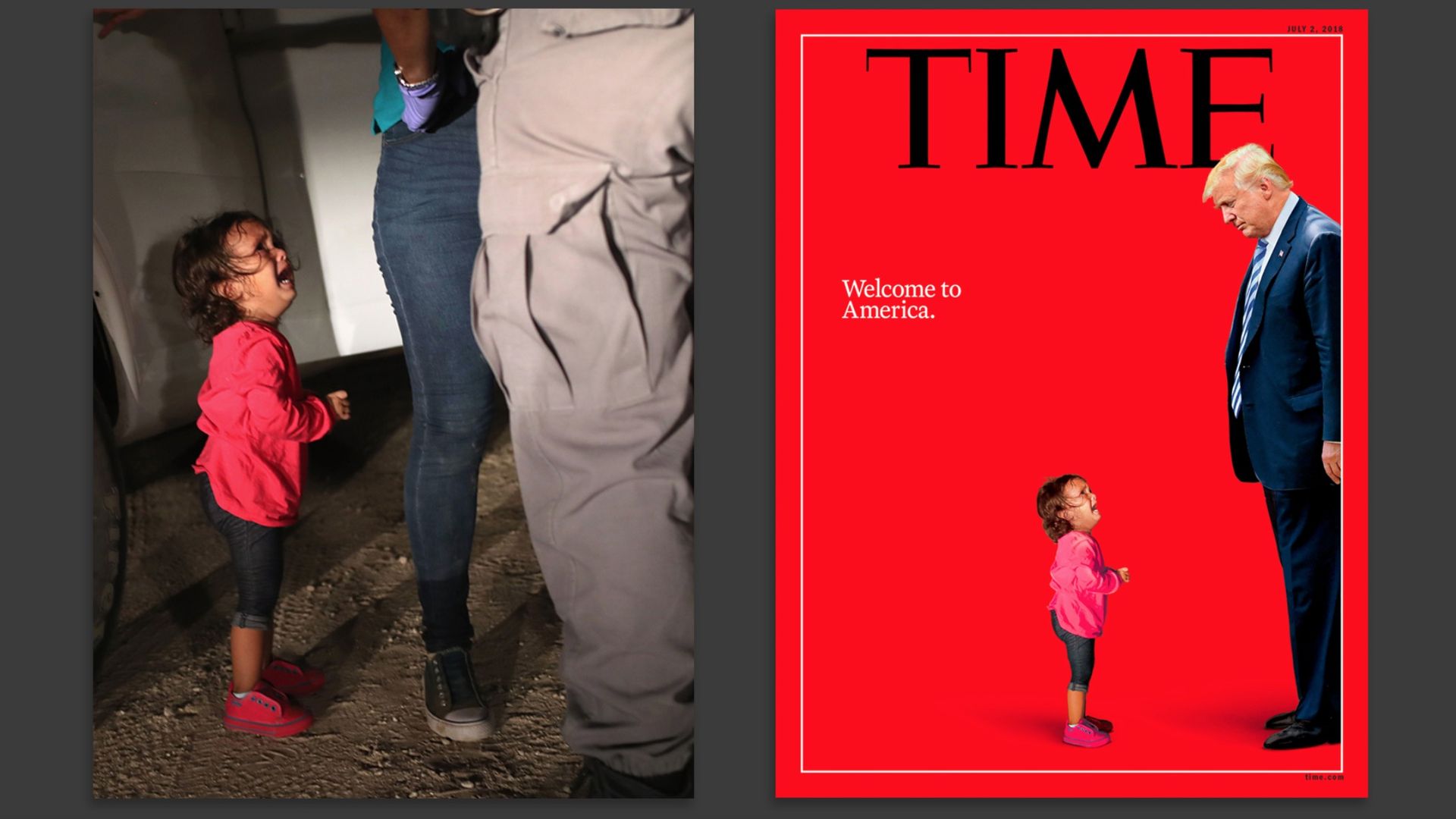 A nearly 2-year-old Honduran girl became a symbol for opposition to Trump's family separation policies, even ending up on the cover of TIME Magazine.
Reality check: As Reuters and the Washington Post have now reported, the girl, Yanela, was never separated from her mother, Sandra Sanchez. They are currently together at a facility in Texas.
Details: Denis Javier Varela Hernandez told reporters that he is Yanela's father.
Valera says he believes Yanela left Honduras with her mother in early June.
He says Sanchez failed to tell him she was bringing Yanela, and he feared for her safety.
He also told the Post that Sanchez wanted to escape the dangers of Honduras.
Sanchez requested asylum, Valera told Reuters, and the two are being held at a facility in McAllen, Texas.
"If they are deported, that is OK as long as they do not leave the child without her mother," Valera said. "I am waiting to see what happens with them."
Honduran deputy foreign minister Nelly Jerez confirmed Valera's account to Reuters.
"My daughter has become a symbol of the ... separation of children at the U.S. border. She may have even touched President Trump's heart."
— Valera to Reuters
How the media got confused: John Moore of Getty Images, who took the photo, told BuzzFeed News he feared the girl was taken "to a processing center for possible separation." To be clear, he didn't say she was being separated, but rather that he feared she was being separated. (Axios also reported the story behind the photo.)
The photo took off like wildfire, ending up as the cover art for the biggest Facebook fundraiser of all time: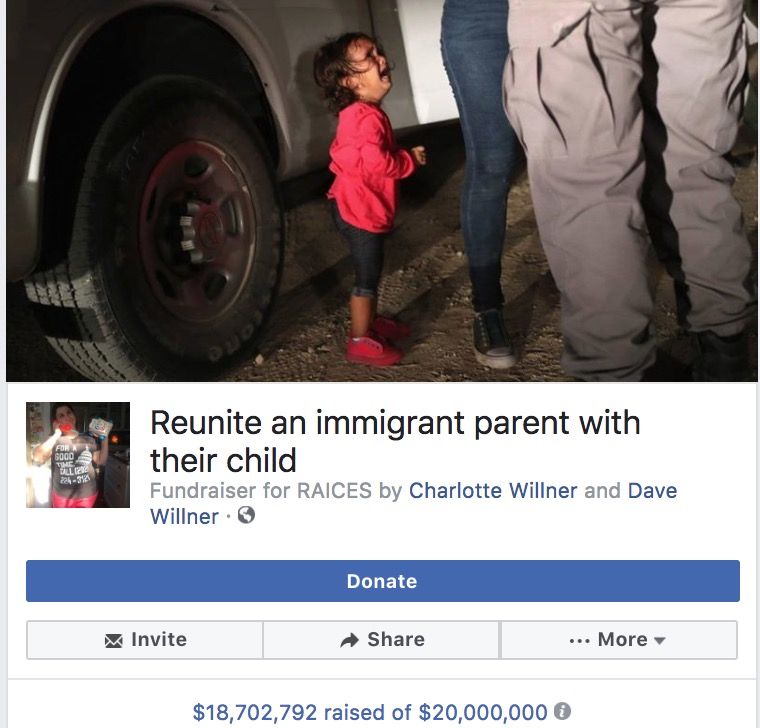 It was also featured on Amnesty International's homepage, which has since been changed.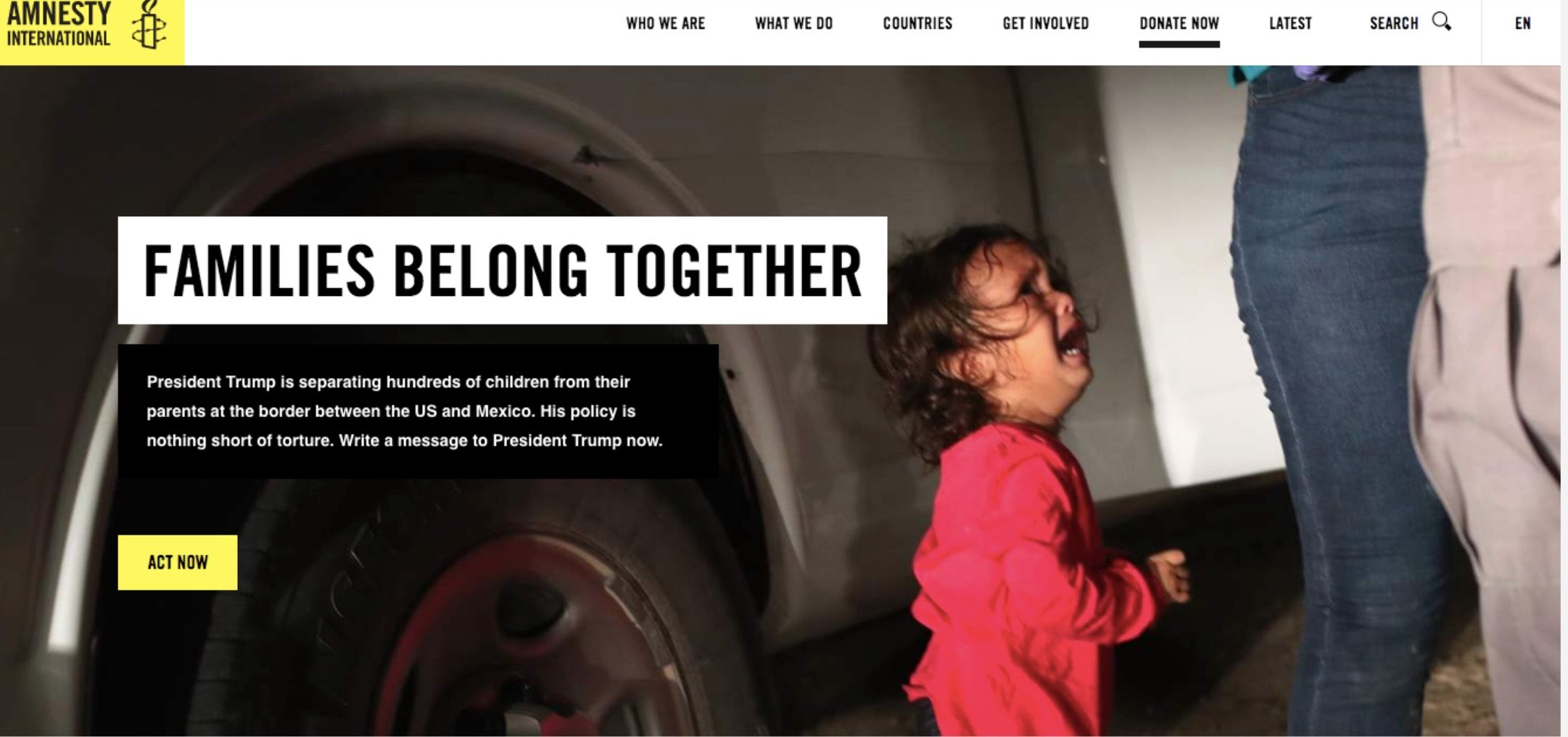 But the most infamous example was the TIME Magazine cover tying her to Trump's child separation policy: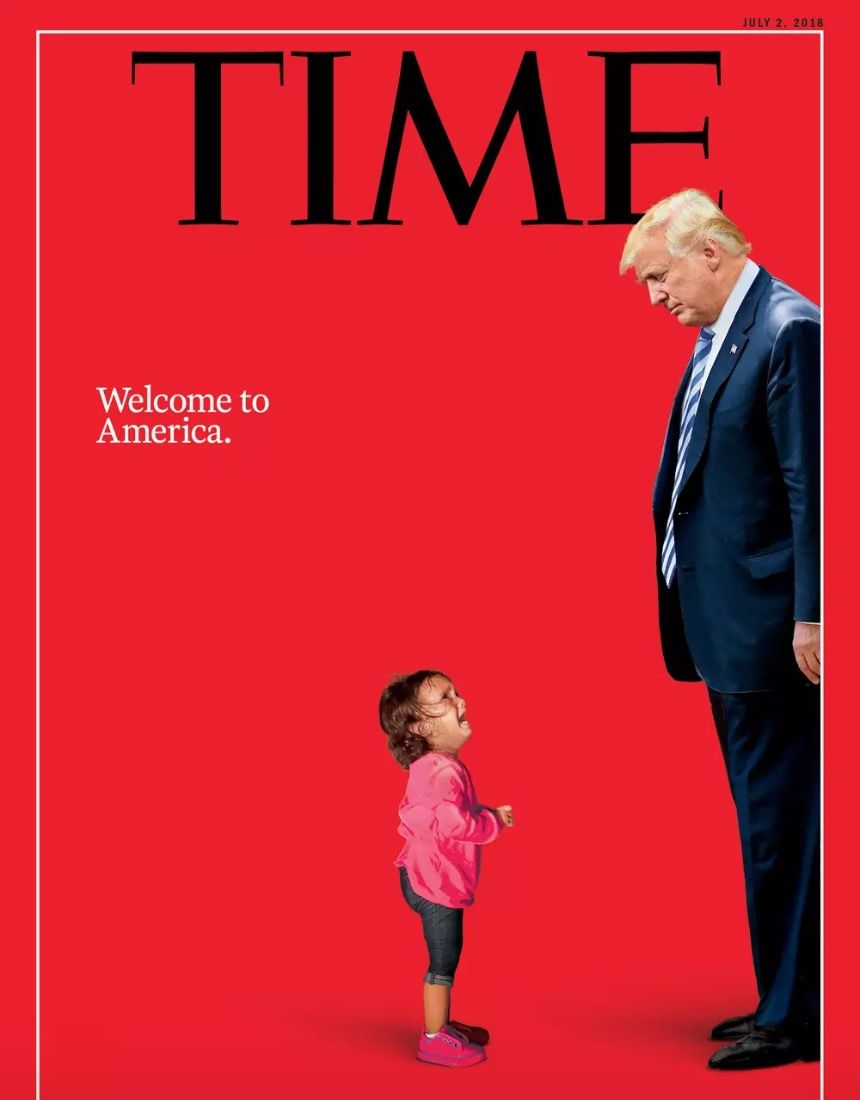 In a post on their site, TIME added: "Due to the power of the image, which appeared as critics from across the political spectrum attacked President Trump's now-reversed policy of separating children from parents who are being detained for illegally entering the United States, TIME's editors selected Moore's photograph to create a photo illustration, including Trump, to make the July 2, 2018, cover of the magazine."
TIME's top editor is standing by the cover, CNN's Hadas Gold reported: "The June 12 photograph of the 2-year-old Honduran girl became the most visible symbol of the ongoing immigration debate in America for a reason ... Under the policy enforced by the administration, prior to its reversal this week, those who crossed the border illegally were criminally prosecuted, which in turn resulted in the separation of children and parents. Our cover and our reporting capture the stakes of this moment."
Remember: As detailed above, Yanela was not separated from her mother, so using her as an exemplar of the separated children has given new fodder to critics of the media.
Why it matters: The Trump policy has put more than 2,000 children in legal limbo, and most of the focus has been on ensuring the government handles them with appropriate care.
The bottom line: Tying Yanela's photo to child separation without confirmation of her status has exposed the media to further criticism in an era of major anti-media efforts.
Go deeper