The big picture: The changing face of American protests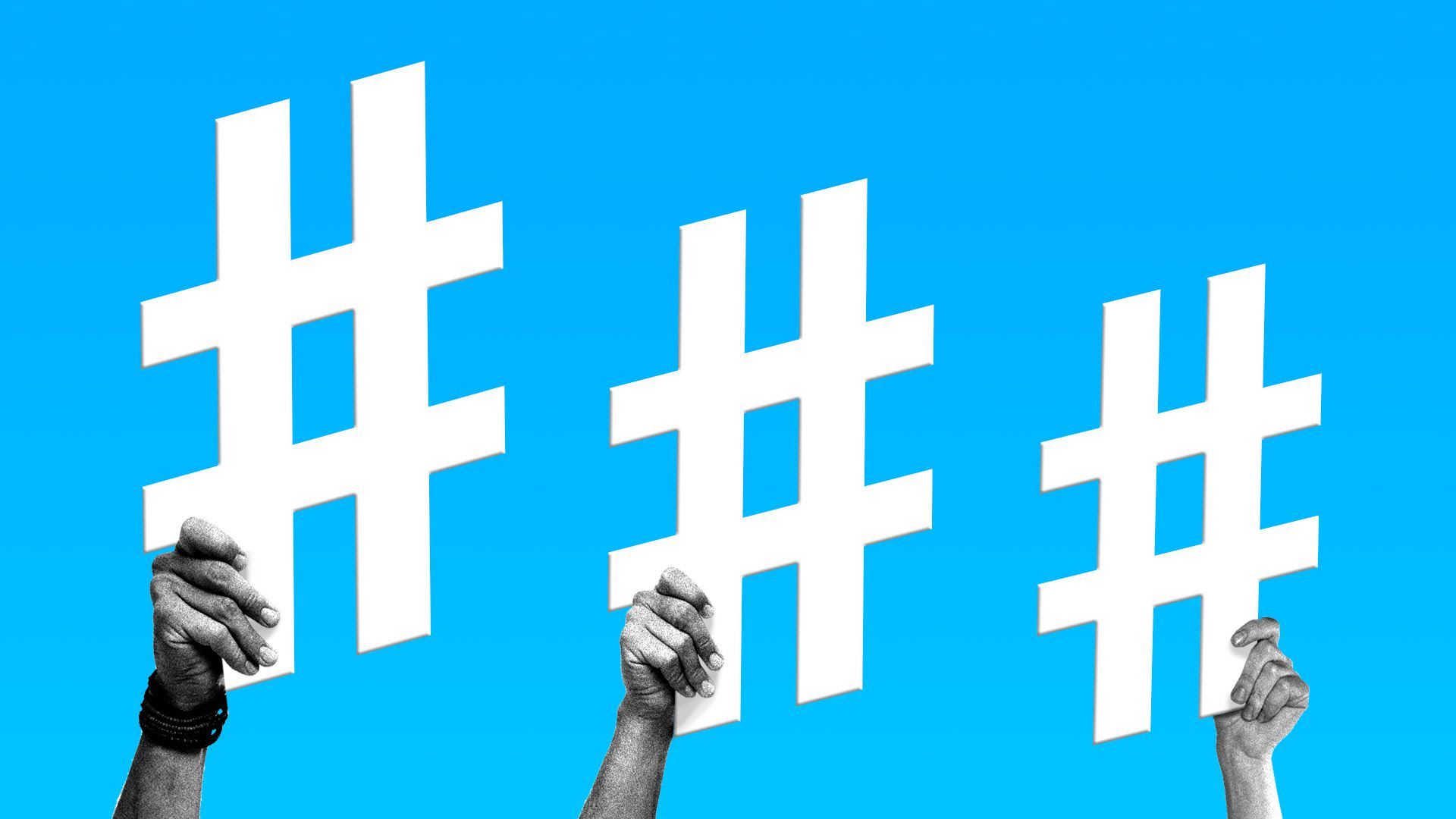 The great political protests shaping our country have one key difference from the 1960s, the AP's Sharon Cohen notes — the faces are less famous.
The big picture: "Since the presidential election of Donald Trump, there have been marches for women, science, the Dreamers — immigrants brought to the U.S. illegally as children — and most recently, gun control, a response to the school shooting in Parkland, Florida."
"In all those events, multitudes of voices — some more high-profile than others — have represented each cause."
Notable examples under Trump:
#MeToo
The revitalization of gun control, led by the Parkland teens
"Indivisible, a grass-roots organization with some 6,000 local groups, some of whom have held vigils, marches and die-ins concentrating on both local issues and national concerns such as voter suppression, health care and the DREAM Act."
Why it's happening:
Media coverage has changed: You don't need a single figure for quotes or interviews, and people can rise to fame without television attention.
Progressive politics prefer consensus to hierarchy: This can lead to a multitude of leaders, rather than a single person taking the interview spotlight.
Be smart: These factors haven't replaced the need for organizations like the Poor People's Campaign, the Southern Christian Leadership Conference, the National Rifle Association or the National Organization for Women, but they have allowed movements to exist without a single charismatic presence.
Go deeper: Academics and current movement leaders weigh in on how 2018 isn't 1965
Go deeper