Michael Bloomberg goes big in 2018, raising 2020 buzz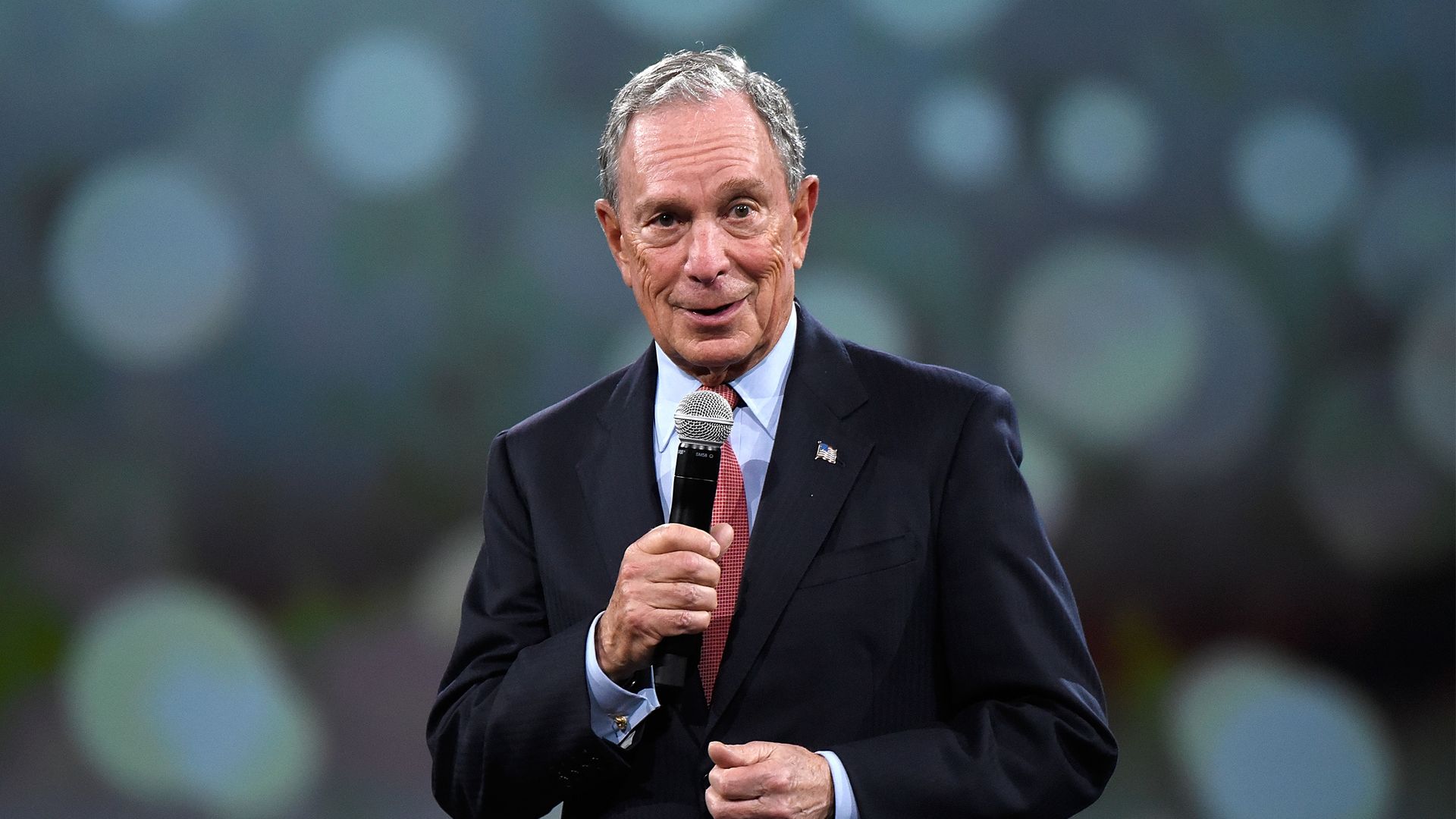 Former New York Mayor Michael Bloomberg "has approved a plan to pour at least $80 million into the 2018 election, with the bulk of that money going to support Democratic congressional candidates," the N.Y. Times' Alex Burns reports.
Be smart: Bloomberg's commitment is a step toward running for president as a Democrat in 2020, and some longtime allies think/hope he might get the band back together.
From Bloomberg's statement: "I have plenty of disagreements with some Democrats, especially those who seek to make this election about impeachment. Nothing could be more irresponsible."
"But I believe that 'We the People' cannot afford to elect another Congress that lacks the courage to reach across the aisle and the independence to assert its constitutional authority. And so I will support Democratic candidates who are committed to doing both."
Go deeper