John Bolton will visit Russia soon, Kremlin says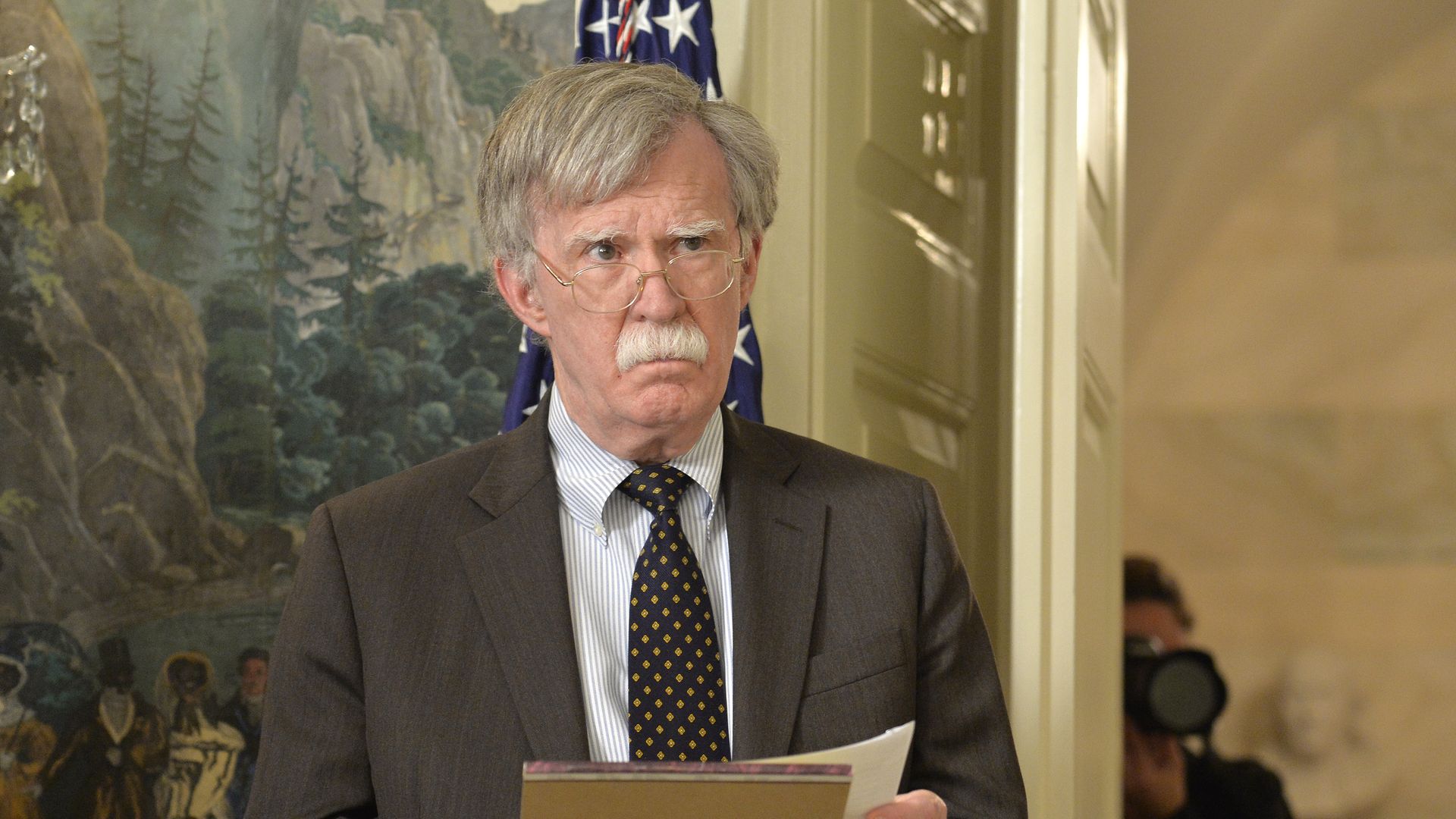 President Trump's National Security Adviser John Bolton is set to visit Russia soon, AP reports, citing Russian President Vladimir Putin's spokesperson Dmitry Peskov. The White House has yet to confirm or deny the plans for a visit.
The backdrop: The Kremlin has floated Vienna as a potential location for a Trump-Putin summit, and Putin said earlier this month that he's willing to meet with Trump "as soon as the U.S. side is ready." Putin also said he "welcomed Trump's call to bring Moscow back into the G7" and that he shares Trump's concern about the escalation of an arms race between the U.S. and Russia.
Go deeper