Under fire, Microsoft CEO calls child separation policy "abhorrent"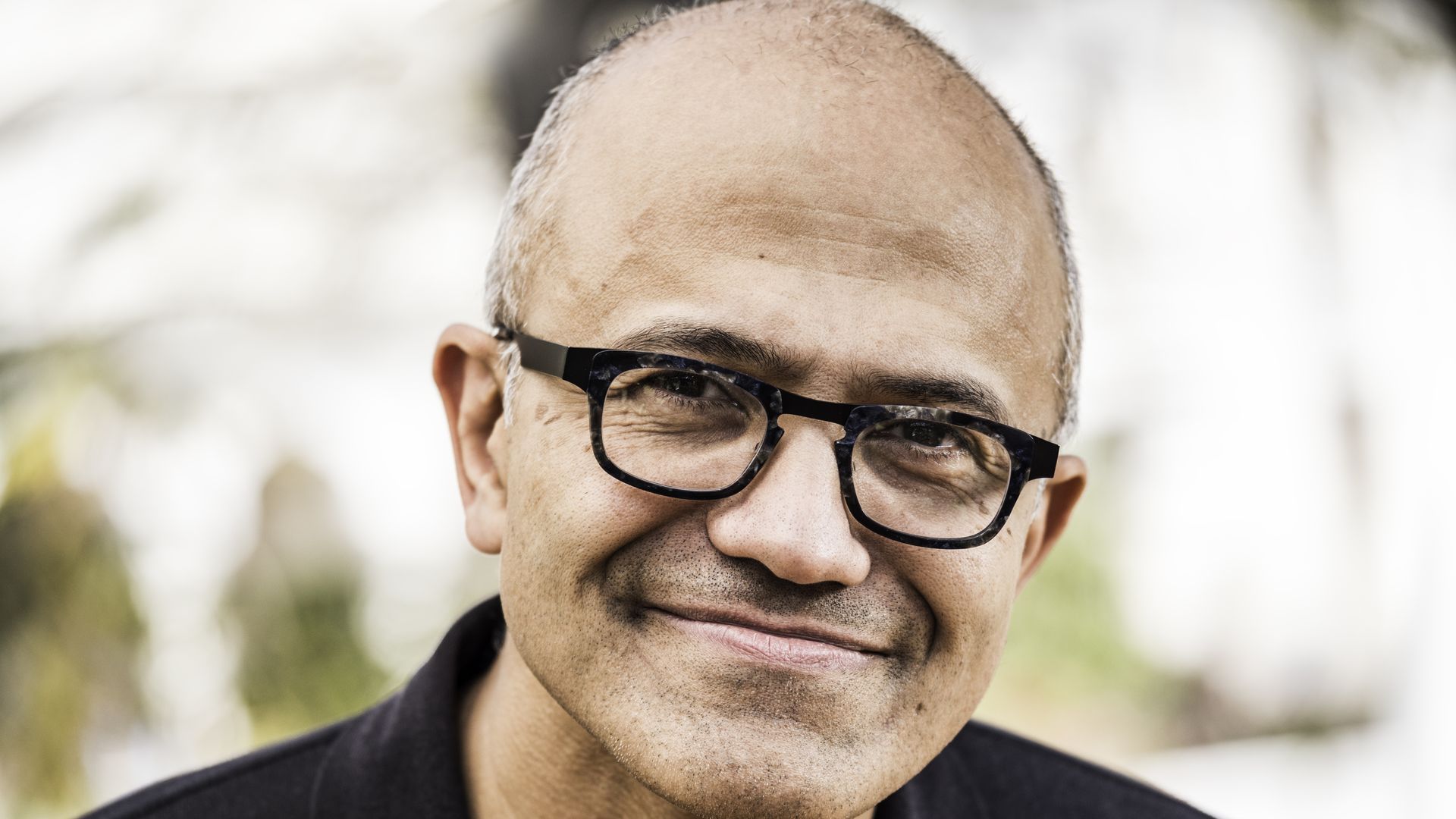 Microsoft CEO issued an e-mail to employees late on Tuesday, saying he is "appalled" at the Trump Administration policy of separating immigrant children from their families, which he called "abhorrent."
Why it matters: Microsoft employees have been calling on the company to sever its ties with the Immigration and Customs Enforcement, for which it supplies cloud computing technology.
The context: Microsoft had boasted in a January blog that it was "proud" of the work it was doing for ICE.
The company said Monday it was "dismayed' by the family separation practices but defended its work with the agency. Until now, CEO Satya Nadella had not commented directly on the move, which has drawn condemnation from the CEOs of Apple, Google, Facebook and many other tech companies.
In his note Tuesday, Nadella tried to distance Microsoft from what is happening on the border, saying Microsoft's work is limited to supporting "mail, calendar, messaging and document management workloads."
However, Nadella gave no indication the company planned to stop working with the agency.
The full memo:
Team,
Like many of you, I am appalled at the abhorrent policy of separating immigrant children from their families at the southern border of the U.S. As both a parent and an immigrant, this issue touches me personally.
I consider myself a product of two amazing and uniquely American things — American technology reaching me where I was growing up that allowed me to dream the dream and an enlightened immigration policy that then allowed me to live that dream. My story would not have been possible anywhere else.
This new policy implemented on the border is simply cruel and abusive, and we are standing for change. Today Brad detailed our company's position on this issue, as well as the immigration legislation currently being considered in Congress, and I encourage you to read his blog post.
I want to be clear: Microsoft is not working with the U.S. government on any projects related to separating children from their families at the border. Our current cloud engagement with U.S. Immigration and Customs Enforcement (ICE) is supporting legacy mail, calendar, messaging and document management workloads.
Microsoft has a long history of taking a principled approach to how we live up to our mission of empowering every person and every organization on the planet to achieve more with technology platforms and tools, while also standing up for our enduring values and ethics. Any engagement with any government has been and will be guided by our ethics and principles. We will continue to have this dialogue both within our company and with our stakeholders outside.
The immigration policy of this country is one of our greatest competitive advantages, and this is something we must preserve and promote. America is a nation of immigrants, and we're able to attract people from around the world to contribute to our economy, our communities and our companies. We are also a beacon of hope for those who need it the most. This is what makes America stronger. We will always stand for immigration policies that preserve every person's dignity and human rights. That means standing with every immigrant who works at Microsoft and standing for change in the inhumane treatment of children at the U.S. border today. 
Satya  
Go deeper