Go deeper: What Trump's executive order on child separation does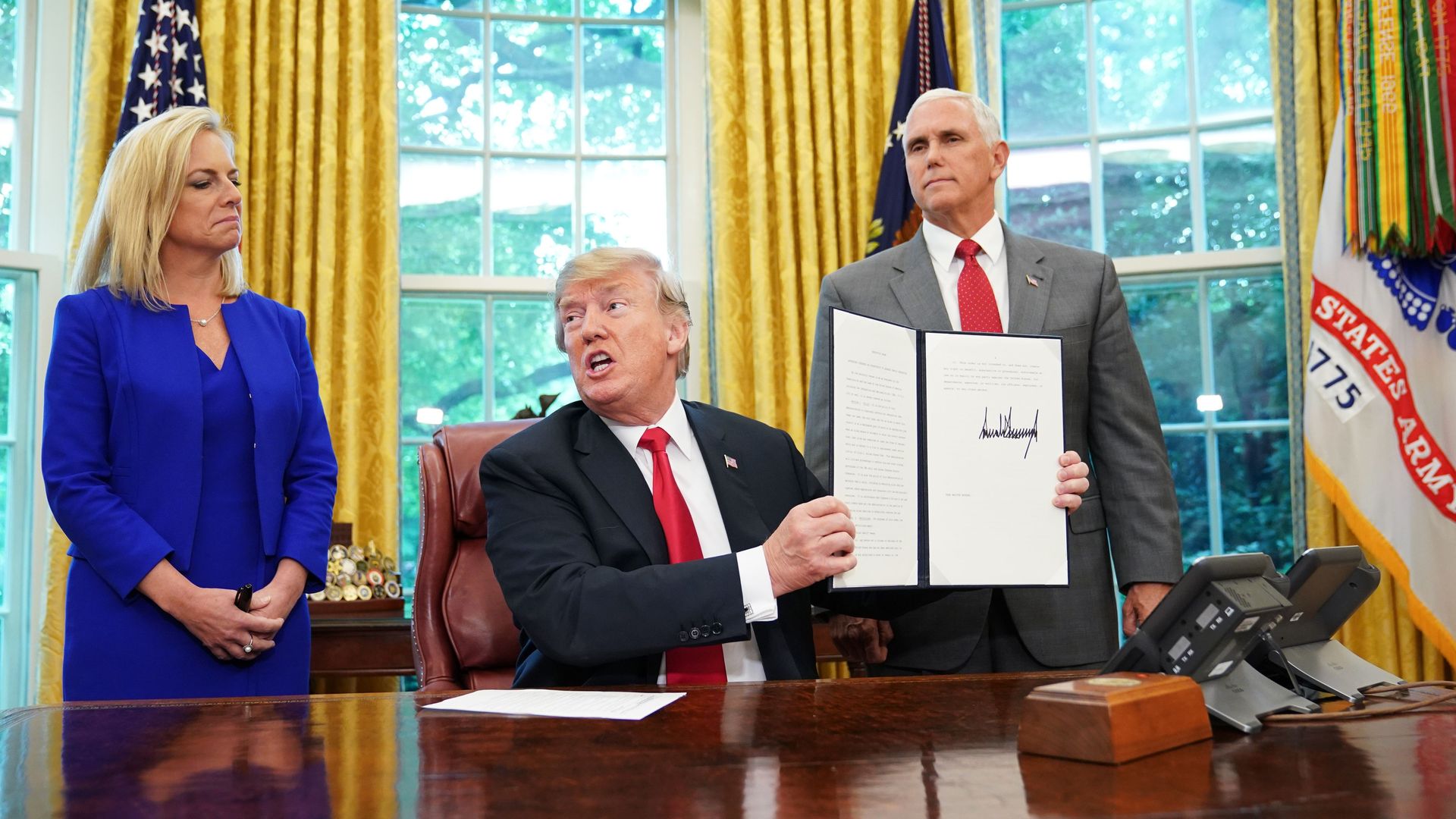 President Trump signed an executive order Wednesday afternoon that instructs the Justice Department to appeal a 2015 court ruling in order to allow family migrants to be detained together until deported or granted asylum — but it doesn't change much right now.
Big picture: Nothing will change unless the Flores Agreement ruling is actually modified. As of right now, families are only permitted to be held in detention together for up to 20 days, Gene Hamilton, counselor to the Attorney General, told reporters on a phone call shortly after the signing. It is unclear whether DHS will immediately begin detaining families together for at least those 20 days.
Be smart: This also does nothing about Attorney General Jeff Sessions' "zero-tolerance" policy. Parents will still be criminally prosecuted for crossing the border illegally, but they may now be permitted to remain with their children in detention until their hearing.
What it could look like: This attempt to unwind the Trump administration's own child separation policy would do so by keeping children in detention centers with their parents indefinitely. The Obama administration widely used family detention centers during the height of border crossings from Central America around 2014, but faced overwhelming criticism due to overcrowding and poor conditions in these facilities.
Details:
The order asks the Justice Department to prioritize criminal cases against parents who have crossed the border illegally.
It asks the Department of Defense by opening any existing facilities or building new ones.
It also asks that the heads of all executive agencies help by provide housing for immigrant families as the adults wait their criminal court hearings.
Go deeper:
Go deeper