The tech firms that haven't opposed family separation policy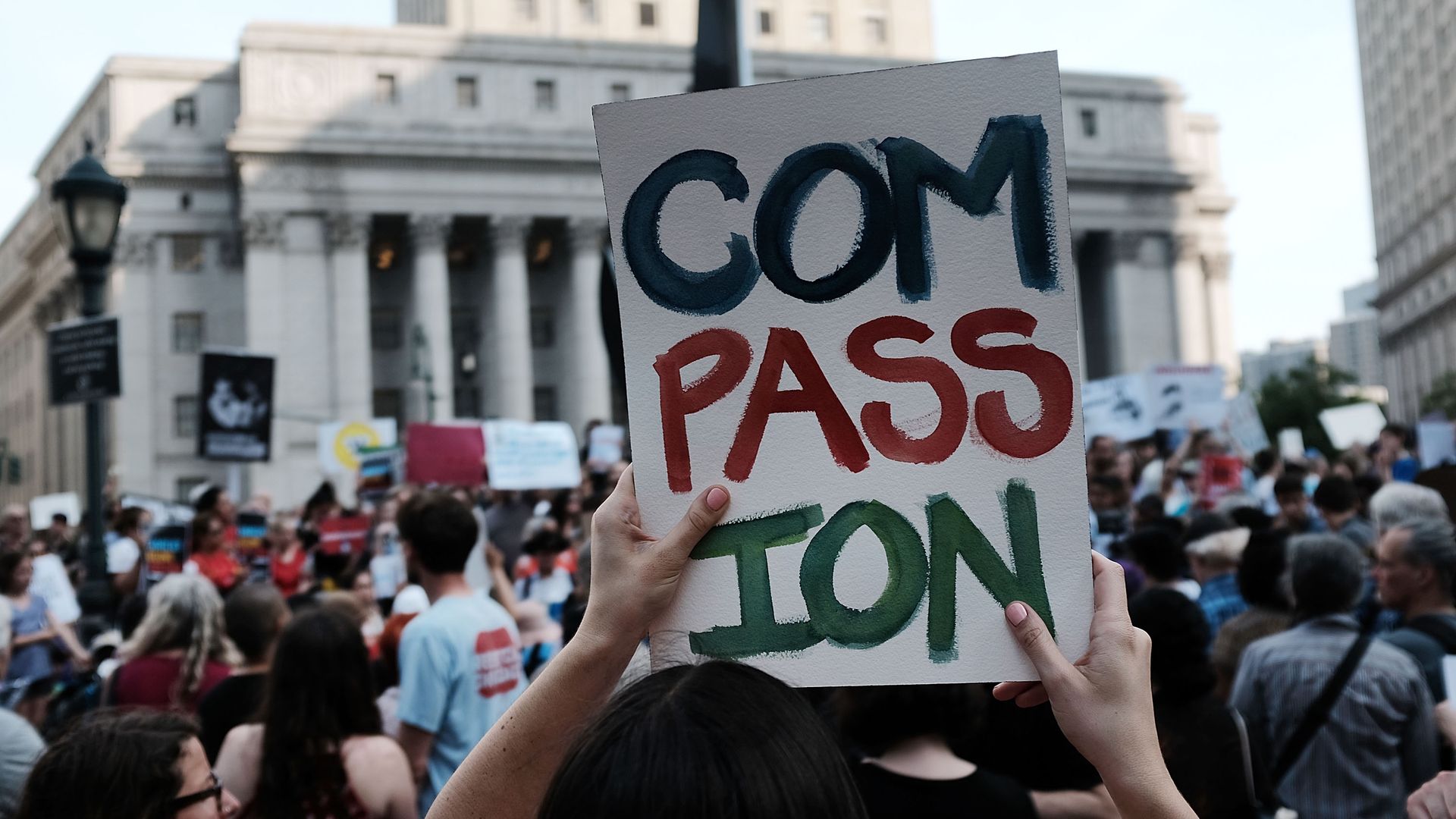 While most of the Big Tech companies or their CEOs have spoken out against the Trump administration's family separation policy, there are some notable exceptions: Oracle, which has been close to the administration and does a tremendous amount of government business, hasn't condemned the practice.
Why it matters: Some industry leaders find themselves caught between outraged employees and customers and longstanding business relationships with government.
Also yet to comment are any of the big four telecom firms — AT&T, Sprint, T-Mobile and Verizon.
IBM, which is also close to the administration and had not previously weighed in, posted a statement Wednesday morning: "The administration should not wait for an act of Congress to end the inhumane policy of separating children from their families."
Others who have thus far declined requests for comment: Amazon, Qualcomm and Nvidia.
Meanwhile: A Facebook fundraiser started by Dave and Charlotte Willner has now raised more than $8.8 million to fund legal help for those being detained.
And: Github and Medium took down posts that offered details on individual ICE employees scraped from LinkedIn, saying they violated policies designed to prevent targeting or harassment of individuals. Twitter also pulled down an account that had been tweeting from the same list.
Go deeper