Concerns arise over welfare of separated children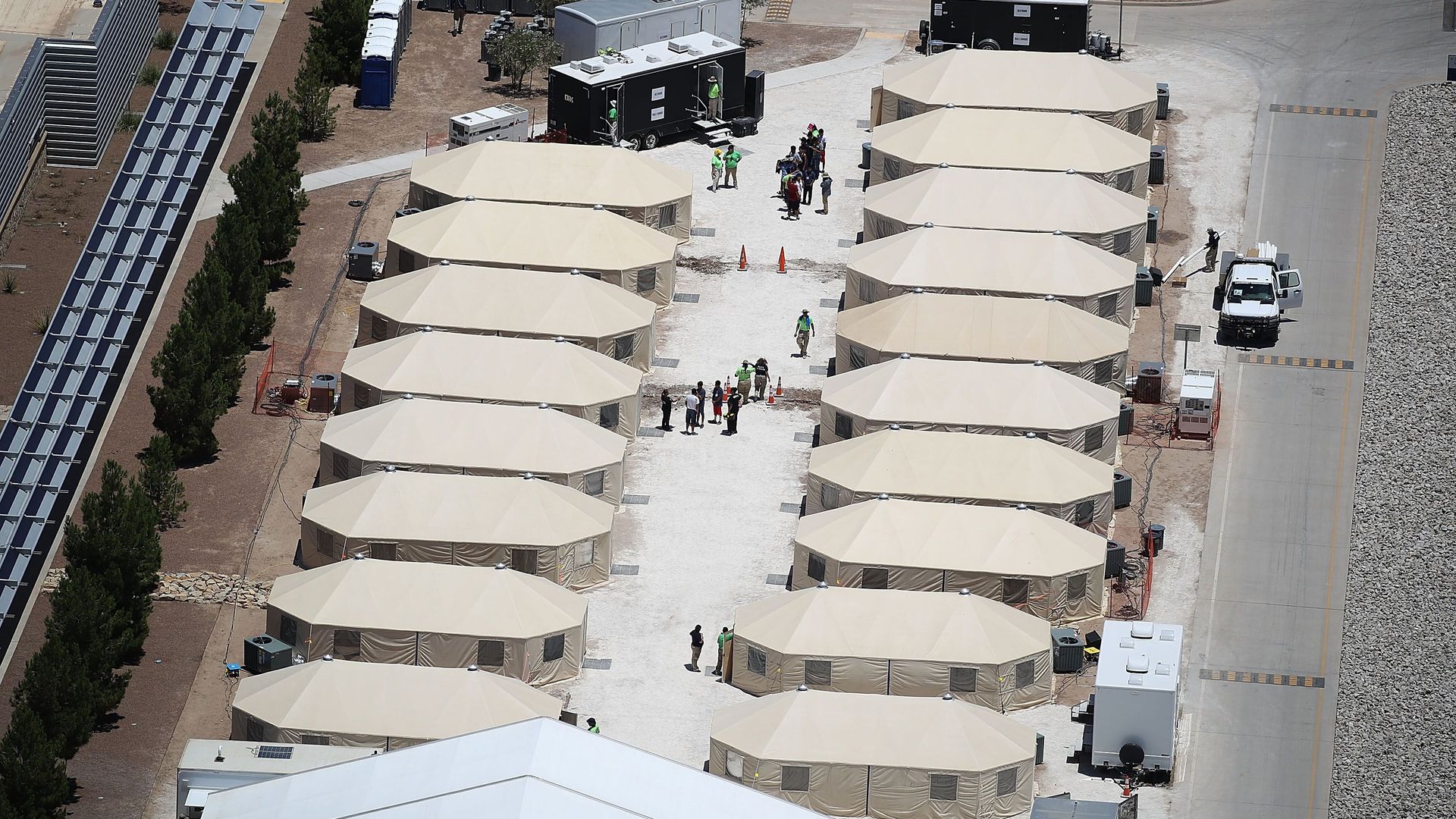 "Decades after the nation's child welfare system ended the use of orphanages over concerns about the lasting trauma to children, the administration is standing up new institutions to hold Central American toddlers that the government separated from their parents," AP's Garance Burke and Martha Mendoza report.
The big picture: "Trump administration officials have been sending babies and other young children forcibly separated from their parents at the U.S.-Mexico border to at least three 'tender age' shelters in South Texas."
"Lawyers and medical providers who have visited the Rio Grande Valley shelters described play rooms of crying preschool-age children in crisis."
"The government also plans to open a fourth shelter to house hundreds of young migrant children in Houston, where city leaders denounced the move."
"Child welfare ... agencies have ways of minimizing the trauma that aren't being employed by the Trump administration in separating immigrant families," AP's David Crary writes:
Research demonstrates "that family separation can cause long-term trauma for children, including depression, anxiety, feelings of insecurity and post-traumatic stress disorder."
"[C]hild welfare agencies often try to arrange visits between parents and children and keep communication open."
"[P]arents could offer advice to the children's caregiver — their food preferences and bedtime rituals."
Go deeper