Trump "boxed in," won't back down on family separation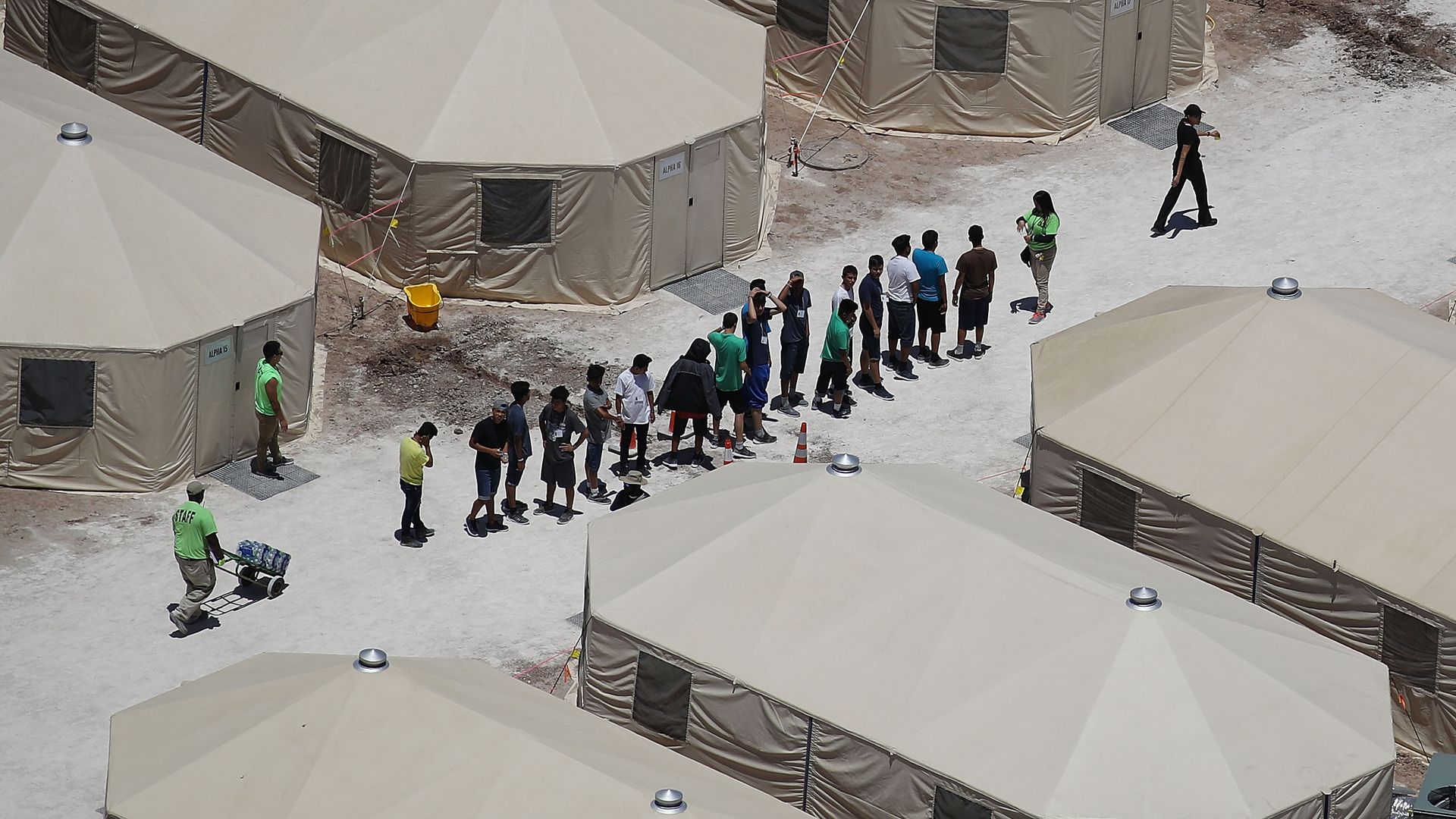 Speaking to House Republicans at the Capitol last evening, President Trump admitted the political pressure over family separations at the border is growing. But a top aide said Trump "doesn't want to look weak" by backing down.
What we're hearing: Trump told members that his daughter Ivanka Trump had talked to him about the images of children, and told him what a problem they are, Axios' Caitlin Owens reports. But Trump left any solution up to Congress.
Get more stories like this by signing up for our daily morning newsletter, Axios AM. 
What Trump is thinking ... A senior administration official, after Axios asked whether Trump thinks the family separation issue is a political winner because it makes him look "hardcore" on the border:
"Not at all. He's doing it to press the case with Congress. He's moved personally, but also doesn't want to look weak. He feels boxed in, is frustrated and knows it's bad politics — but also understands it's not a fight he can back down from."
"This isn't a political play at all. There are easier ways to pick fights on immigration or better cultural issues."
Breaking ... NBC News' Julia Ainsley reports: "The cost of holding migrant children who have been separated from their parents in newly created 'tent cities' is $775 per person per night, according to an official at the Department of Health and Human Services — far higher than the cost of keeping children with their parents in detention centers or holding them in more permanent buildings."
Go deeper