Airlines ask Trump not to fly separated kids on their planes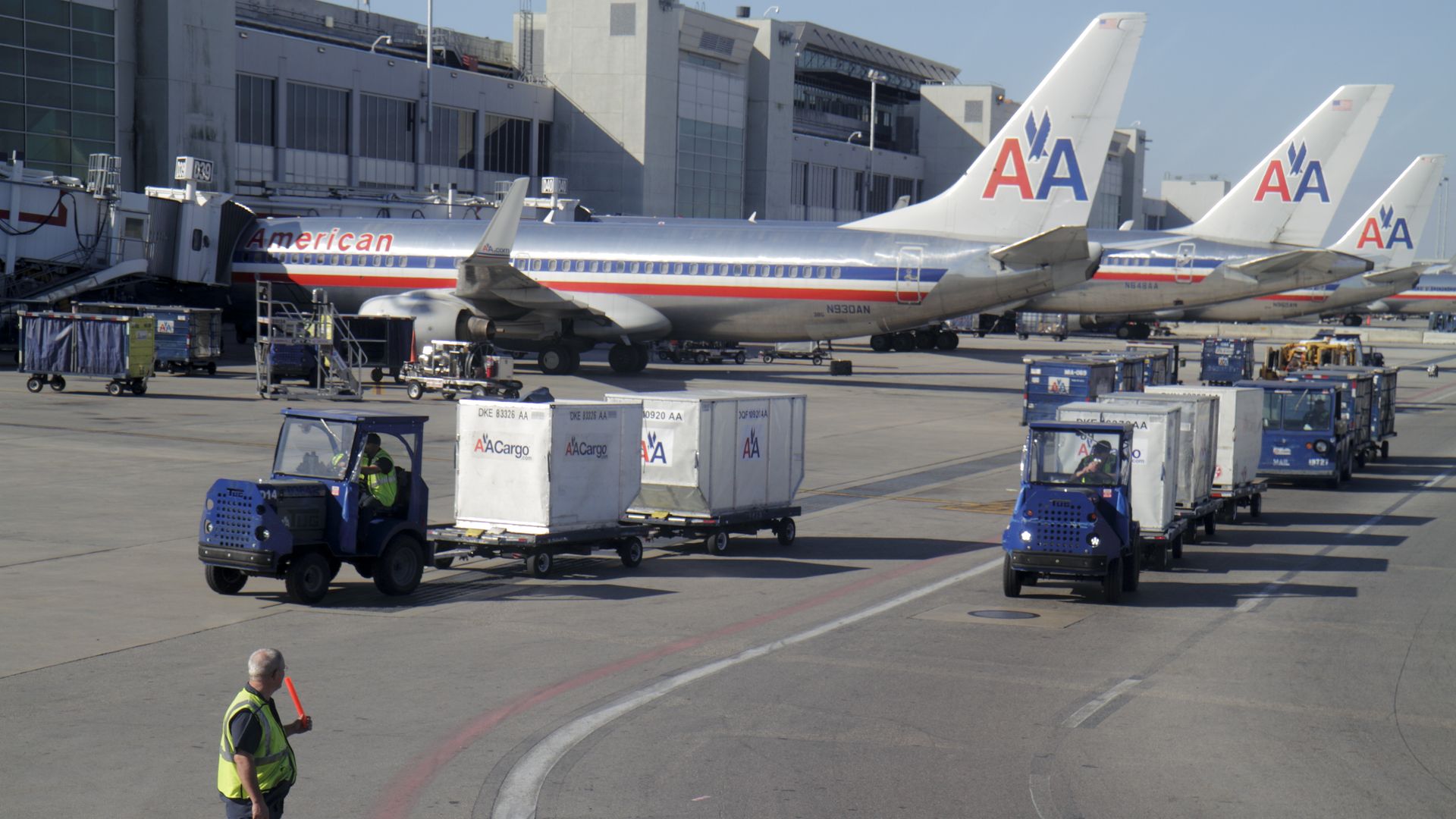 American Airlines, United Airlines, and Frontier Airlines have cautioned the Trump administration against using their planes to transport immigrant children separated from their families, repudiating Trump's controversial "zero-tolerance" policy that has triggered widespread outrage.
The backdrop: The airlines' requests come as Trump is expected to sign an executive order that would end his administration's family separation policy.
What they're saying:
"The family separation process that has been widely publicized is not at all aligned with the values of American Airlines — we bring families together, not apart. ... We have no desire to be associated with separating families, or worse, to profit from it. We have every expectation the government will comply with our request and we thank them for doing so."
— American
in a statement.
"Based on our serious concerns about this policy and how it's in deep conflict with our company's values, we have contacted federal officials to inform them that they should not transport immigrant children on United aircraft who have been separated from their parents."
— United Airlines CEO Oscar Munoz
in a statement.
"Frontier prides itself on being a family airline and we will not knowingly allow our flights to be used to transport migrant children away from their families. At this time, we are not aware if Frontier has been used for this purpose."
— Frontier Airlines
tweeted
The other side: Department of Homeland Security spokesman, Tyler Q. Houlton, responded to the airlines' statement in a tweet, writing, "It's unfortunate that @AmericanAir , @united, and @FlyFrontier no longer want to partner with the brave men and women of DHS to protect the traveling public, combat human trafficking, and to swiftly reunite unaccompanied illegal immigrant children with their families."
He added in another tweet: "Despite being provided facts on this issue, these airlines clearly do not understand our immigration laws and the long-standing devastating loopholes that have caused the crisis at our southern border."
Go deeper: Here's what happens when families cross the border
Go deeper