AMC is creating a rival service to MoviePass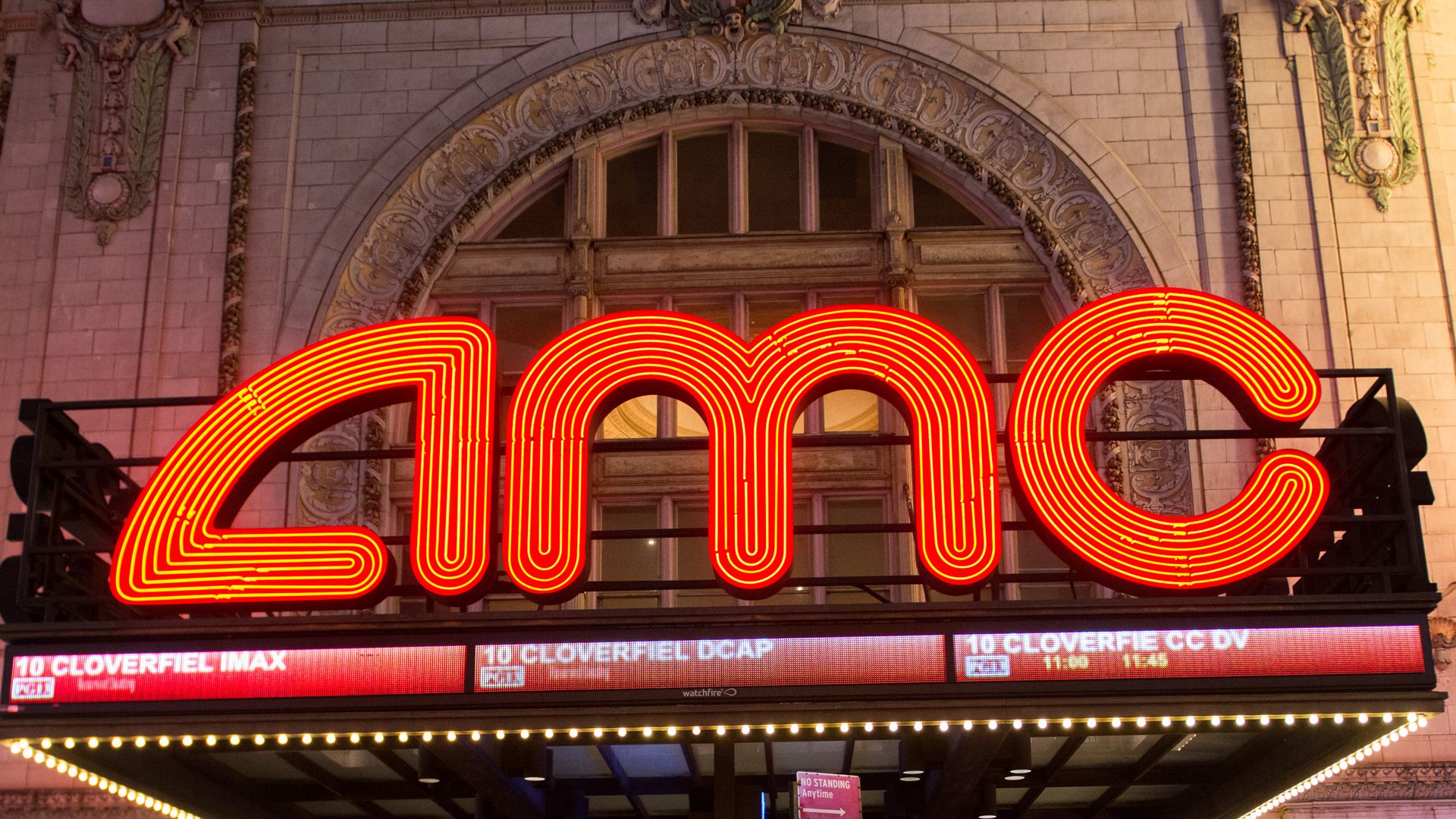 AMC is creating a VIP tier of its loyalty program, a subscription movie theater pass called AMC Stubs A-List, which will allow users to see three movies a week in AMC theaters for $20 a month, the company announced Wednesday.
Why it matters: The offering rivals that of MoviePass, a subscription movie service with longstanding tensions in negotiating pricing and theater distribution agreements with AMC.
The big picture: Tensions between AMC and MoviePass had gotten so bad that last year
that AMC said it would try to block MoviePass. MoviePass CEO Mitch Lowe told Axios in an interview in January that MoviePass brought in 1 million tickets for AMC in December alone.
Details: Like MoviePass, the AMC subscription will let users see a certain number of films for a monthly flat fee, but will only be viewable in AMC theaters.
MoviePass lets subscribers see up to one movie per day in MoviePass-approved theater for $9.99 monthly. AMC's offering will let users see just three movies per week, or 12 films per month for $19.95 monthly.
The upside: users can see the three weekly movies on the same day if they wish, as long as there's a two-hour buffer between showings. They can use the pass to see movies in IMAX and 3D theaters, which MoviePass doesn't offer.
They can also book tickets ahead of time, instead of reserving a seat but paying for the ticket at the movie theater before the show starts, which is what MoviePass offers.
MoviePass' parent company has been under financial stress, as the viability of MoviePass' business model is in question. The subscription movie service is growing quickly, and anticipates hitting 5 million paid subscribers by year's end, but the margins on those subscribers are low, making profitability difficult without scale.
Go deeper: Theaters face a power struggle as digital takes over
Go deeper