U.S. soybean prices down as trade fight escalates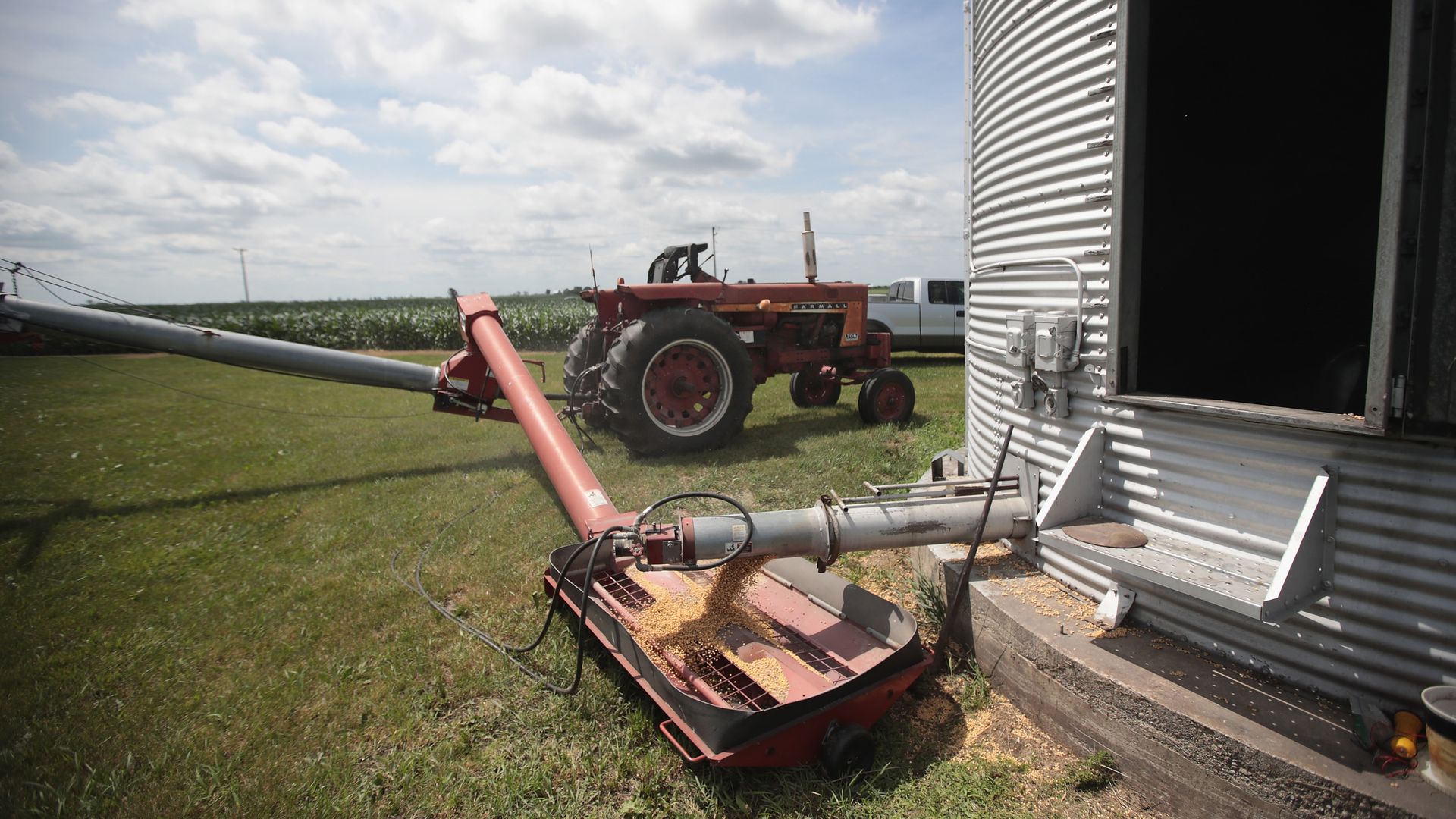 U.S. soybean prices are down more than 2% Tuesday, reports Business Insider. They fell after President Trump announced a new round of tariffs on $200 billion worth of Chinese goods, spurring fears that Beijing — the biggest consumer of U.S. soybeans — could retaliate by imposing its own tariffs.
The big picture: China has included soybeans and sorghum on previous lists of proposed retaliatory tariffs. It's a political move by Beijing to hit farmers and rural voters in Trump's base.
Go deeper