Report: U.S. may not know location of as many as 6,000 migrant children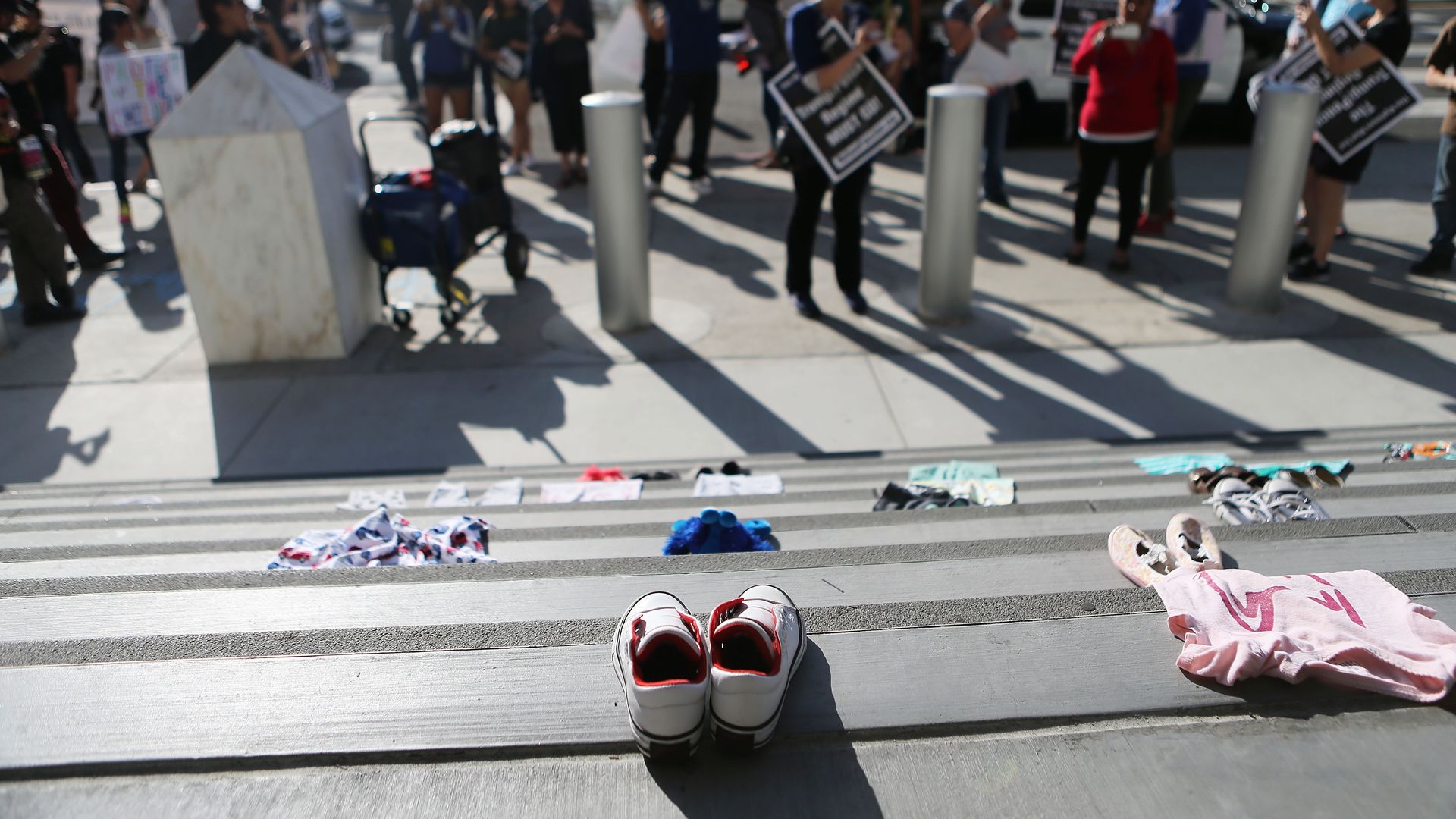 A McClatchy review of federal data suggests the Trump administration may have lost track of 6,000 unaccompanied migrant children, more than the 1,500 kids federal officials previously acknowledged.
Yes, but: The children are not actually lost, per federal officials. In many cases the children's location couldn't be determined because their sponsors hadn't returned phone calls from federal officials checking on them. (These are not the same as the migrant children who have been separated from their families under the administration's "zero tolerance" policy at the border.)
The details: The Office of Refugee Resettlement, which places migrant children with sponsors, is no longer legally responsible for them once a sponsor takes custody.
Approximately 14% of Health and Human Services' calls to sponsors are not returned, according to Steven Wagner, acting assistant secretary of the Administration for Children and Families at HHS.
In 2017 the Trump administration placed more than 42,497 unaccompanied migrant children with sponsors, per McClatchy.
But, but, but: In order to identify the 1,475 children they previously acknowledged, McClatchy reports the administration would've contacted only 7,635 children and their sponsors.
"[B]ased on its own estimates that 14 percent didn't return calls, some 5,945 unaccompanied children are likely unaccounted for," writes McClatchy's Franco Ordoñez and Anita Kumar. "The numbers would be even higher in fiscal year 2016, which included the end of President Barack Obama's final term when the administration placed more than 52,000 children with sponsors."
Be smart: McClatchy reports it might get more difficult for HHS to keep track of the number of unaccompanied migrant children "as families and sponsors become more fearful of federal officials that are now using information from government social workers to run immigration checks and, in some cases, target sponsors, including parents and family members, for removal."
Go deeper