Why Fox is a must-win for Comcast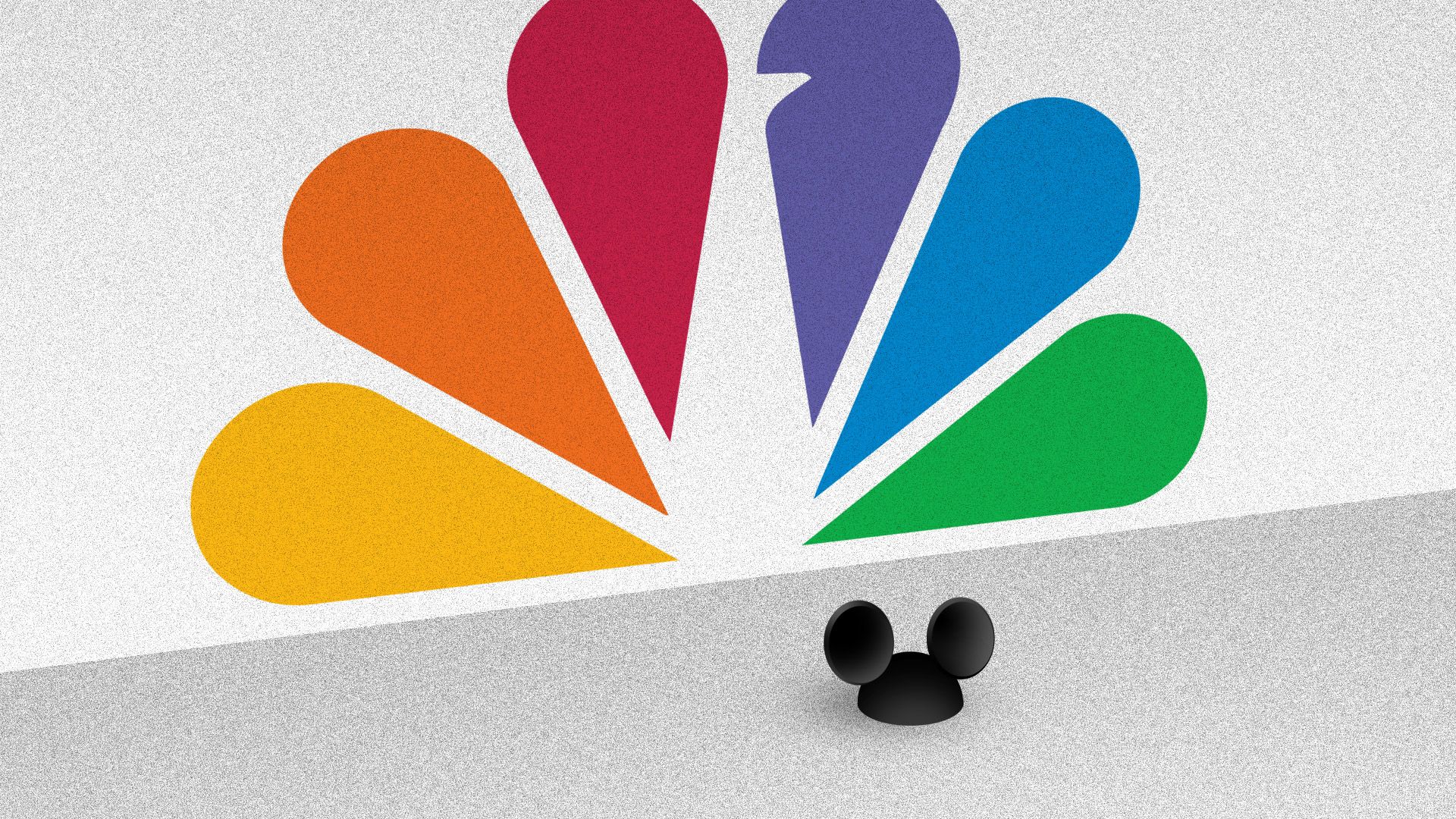 Comcast and Disney are about to engage in a bidding war for the entertainment assets of 21st Century Fox, and analysts tell Axios that Comcast is likely to win because it's more desperate for what Fox is trying to offload.
Why it matters: There is huge pressure on media and telecom companies to compete with new rivals like Amazon and Netflix, so the loser will be forced to buy something else.
Background: Disney originally agreed to buy Fox's entertainment assets for around $52.4 billion, but was then topped by Comcast's $65 billion, all-cash offer. Disney is expected to come back over the top this week, and Comcast has given no indication that $65 billion was its best and final offer.
For Comcast, this is all about large-scale international diversification, which relatively difficult to find elsewhere. Rich Greenfield, a managing director and media analyst at BTIG, explains:
"They've done well being vertically integrated in the U.S. but they realize that business is slowing. You want to add a little to your business in the U.S. but what you really want is to replicate that success globally. No other assets let you go global like Fox's stake in Sky Broadcasting, Star in India and Fox's Latin America assets. It's very hard to see another obvious fallback plan if you're Comcast.... you can see why [it]

feels it must ultimately win."
Disney, on the other hand, views Fox's Sky, Star and Hulu assets as critical to its direct-to-consumer subscription video ambitions as it attempts to catch Netflix. However, it may have other less costly options like Spotify and/or Twitter (whose current combined market cap is almost exactly what Comcast is offering for Fox). Per Greenfield:
Spotify has globally scaled its direct-to-consumer subscription business.
Twitter has a global, mobile-first audience that's been investing in video technology and content rights for the past two years.
Other Disney backup plans could include Pandora or Snapchat, even though Pandora doesn't have an international business and Snapchat doesn't have a paid subscription business.
Disney also is already facing some analyst opposition to prevailing in a bidding war with Comcast, with ad and media research firm Pivotal downgrading its stock on Monday from "hold" to "sell." Pivotal also worried about what happens to Disney without the Fox assets but, again, it has other ways to at least partially meet its needs.
Be smart: With the biggest regulatory hurdles cleared due to a successful AT&T takeover of Time Warner last week, the winner will probably come down to business decisions, not likelihood of approval.
Bottom line: Bet on the more desperate buyer.
Go deeper