The American presidents who kept quiet about Israel's nuclear arsenal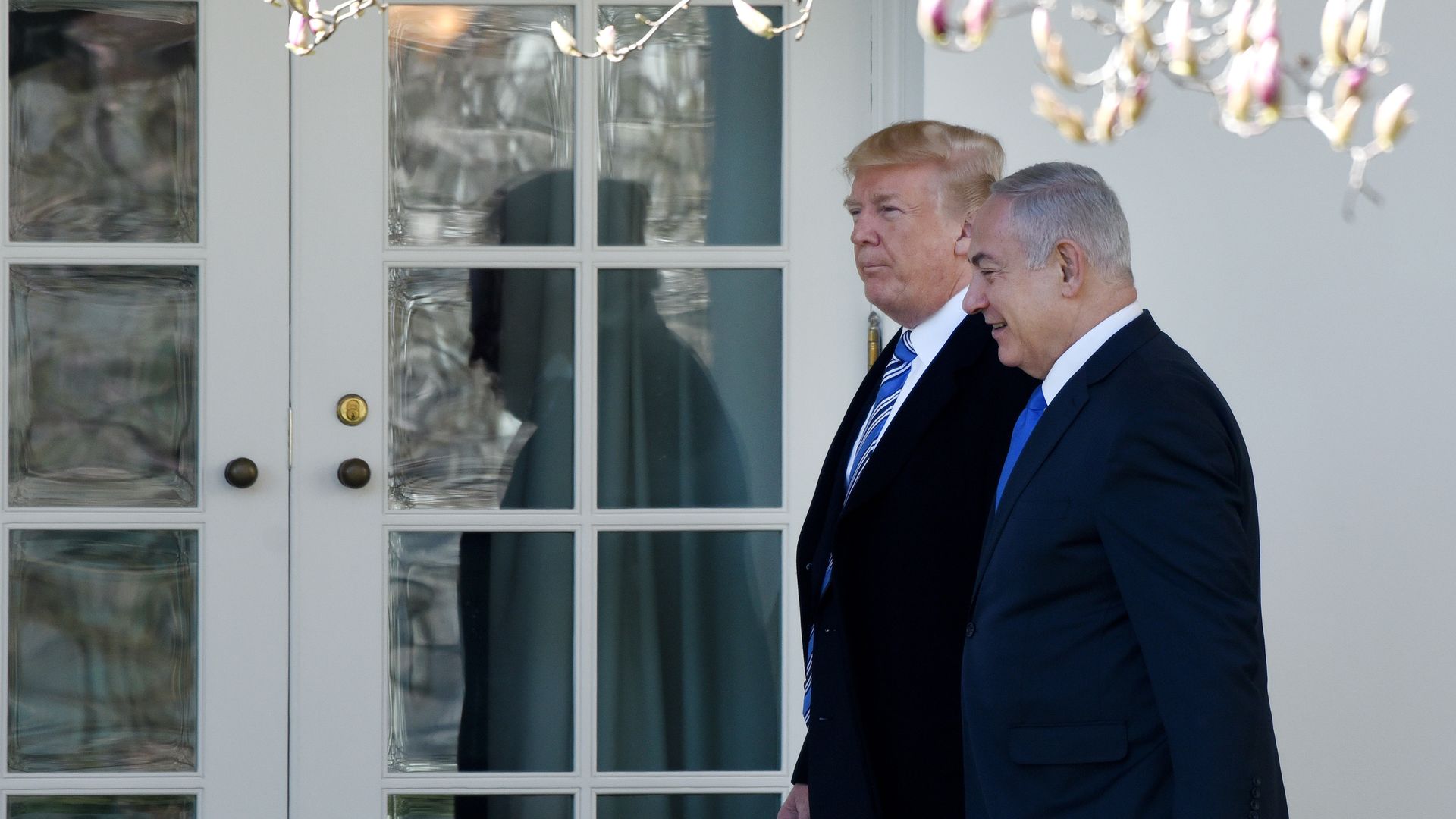 "How Trump and Three Other U.S. Presidents Protected Israel's Worst-Kept Secret: Its Nuclear Arsenal," by The New Yorker's Adam Entous is worthy of your time.
The big picture: Presidents Clinton, Bush, Obama and Trump continued the policy started in 1969 by President Richard Nixon by signing versions of a secret letter "concerning a subject the Israelis had promised the Americans never to discuss publicly — Israel's undeclared nuclear arsenal."
"Israel crossed the nuclear threshold on the eve of the Six Day War, in 1967. At that time, it had three nuclear devices."
"In 1969, [Nixon] and Israeli Prime Minister Golda Meir reached an understanding: the Israelis would not declare or test their nuclear weapons, and the Americans would not pressure them to sign a landmark nonproliferation treaty."
Go deeper