Dems poll better in swing districts when they discuss gun violence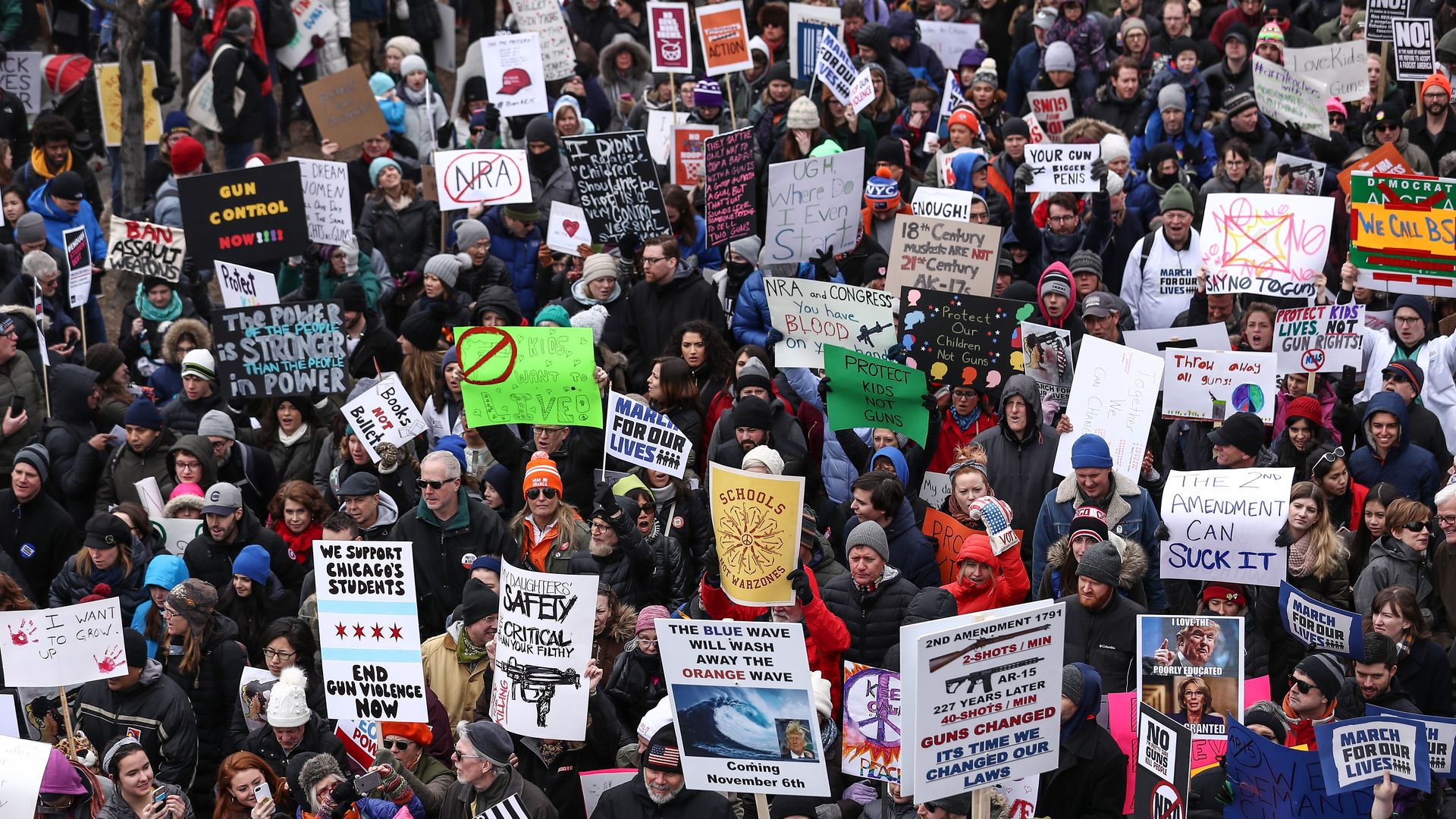 Democrats' advantage over Republicans in competitive swing House districts increases from a three-point lead to a 10-point lead when they make the race about gun violence prevention, according to a new poll conducted by Global Strategy Group for Giffords PAC, a group that backs stricter gun laws.
Why it matters: Embracing a stricter platform on guns and talking about it on the campaign trail could help Democrats gain ground in dozens of Republican districts — ultimately helping them take back the House.
By the numbers: A full 65% of voters think gun laws should be stricter in the U.S. and 63% are most worried about Congress not doing enough to prevent gun violence.
62% of voters said they've become more likely to consider a candidate's stance on gun laws when heading to the polls.
72% of voters have concerns about a Republican candidate when the messaging is that they are "bought and paid for by the NRA" and that they oppose common sense gun reform.
Among independents, Democrats' lead grows by 20 points when the race is between a Democratic candidate who supports stricter gun laws facing a GOP candidate who opposes them.
That lead grows by 14 points for Democrats among women  — and by 21 points among college-educated white voters.
The NRA is down 19 points in favorability with voters overall with a 56% unfavorable rating.
The bottom line: There has been a significant shift in Americans' likeliness to consider a candidate's stance on gun laws, and these results indicate that many want more action on the issue from those politicians already in office.
Go deeper