Suspected Senate staff leaker requests gag order aimed at Trump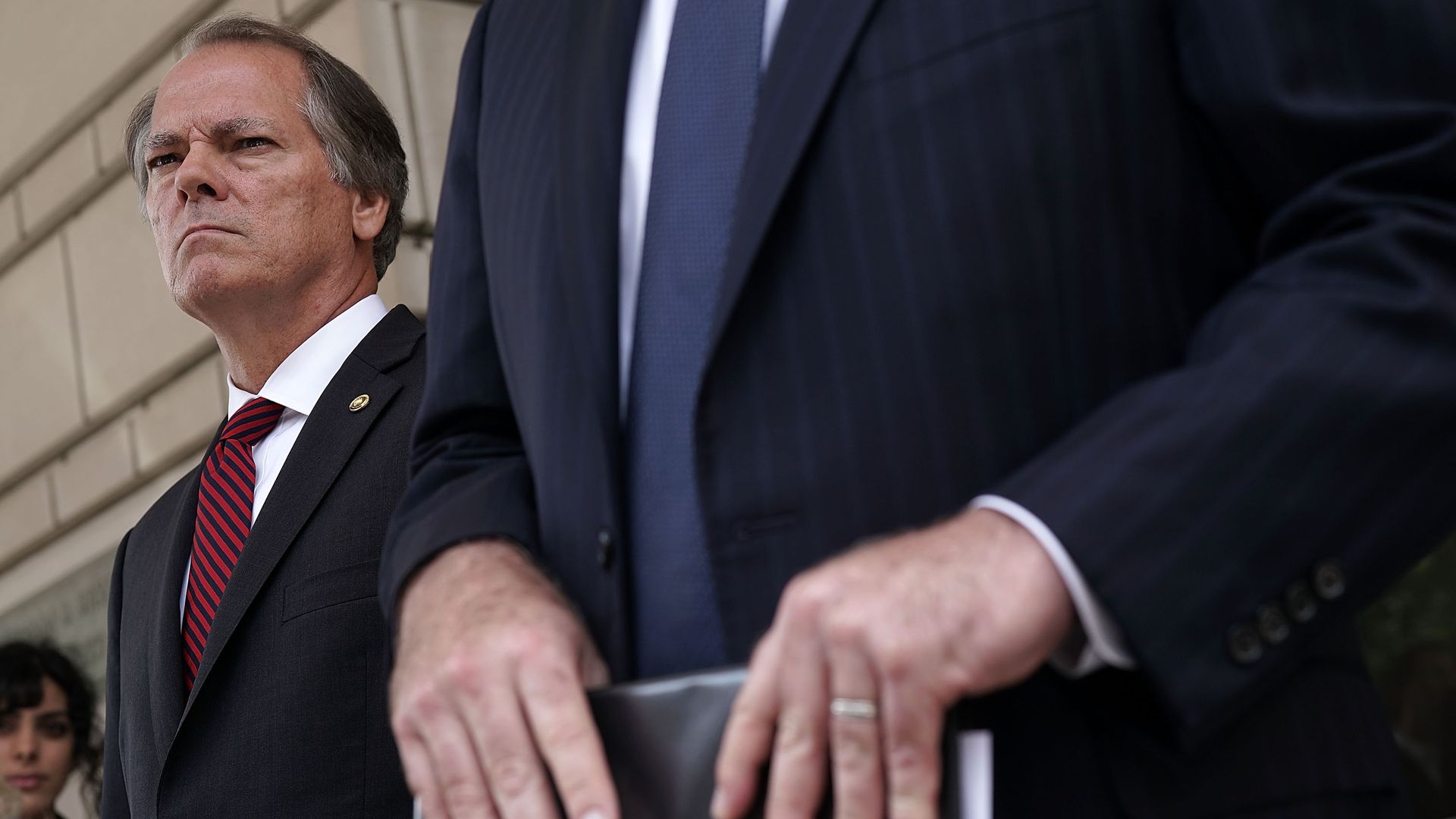 Former Senate Intelligence Committee staffer James Wolfe, who has been charged with lying to the FBI, requested a gag order for anyone involved in his case on Tuesday — which would prevent even President Trump from talking about it.
The big picture: Trump told reporters last week, "It's very interesting that they caught a leaker...it's a very important leaker," despite how Wolfe was not accused of leaking confidential information, but of lying to the FBI about providing private information to reporters. Wolfe's lawyers believe that commentary from Trump or others would infringe upon the former Senate security director's right to an impartial jury.
Go deeper: How the FBI found a suspected Senate staff leaker
Go deeper