Trump's "fear-oriented approach" for campaign season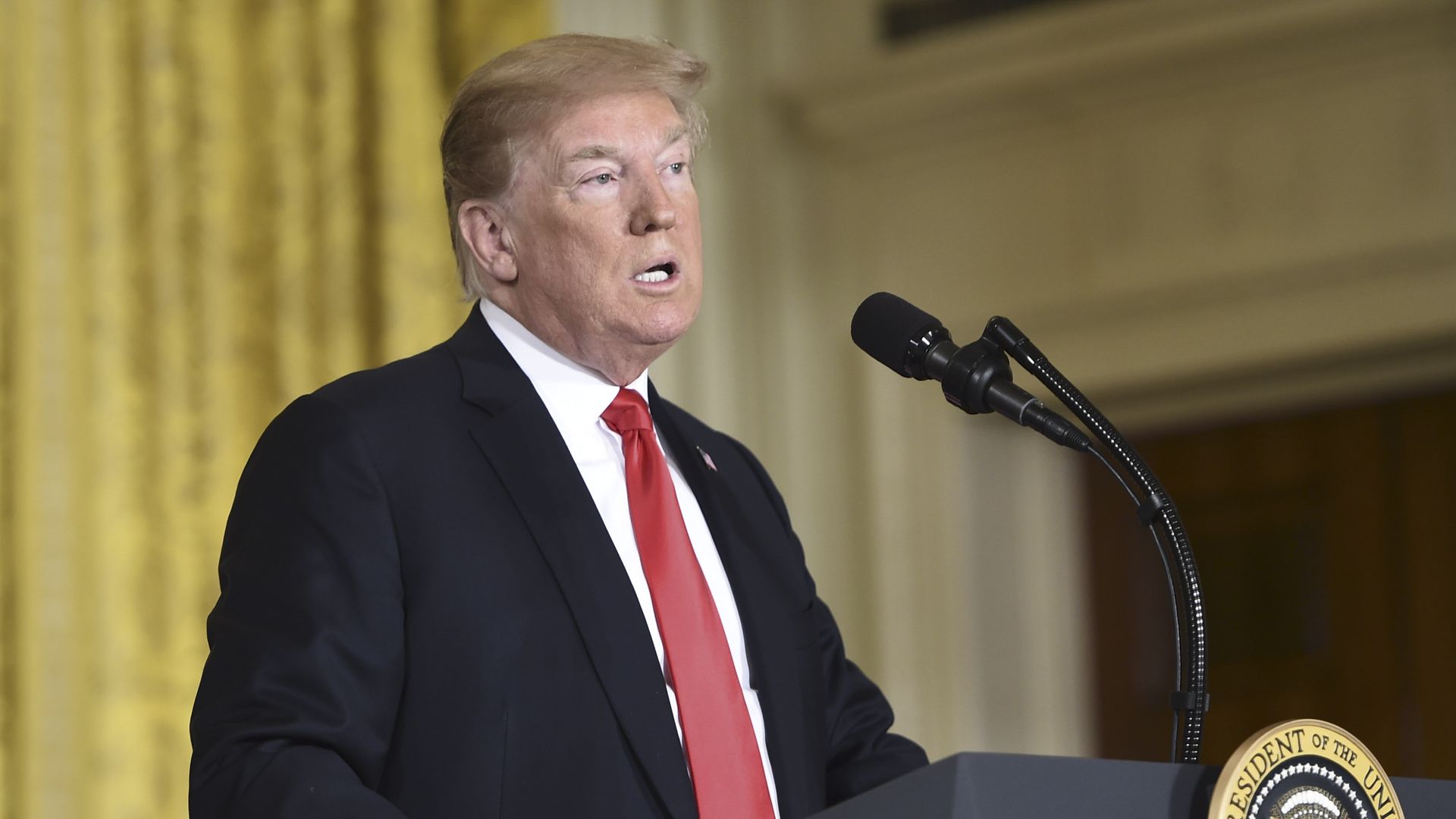 President Trump's comments defending his zero-tolerance border policy "sent his clearest signal yet ... that he intends to make divisive, racially charged issues like immigration central going into the campaign season," the N.Y. Times' Jonathan Martin and Maggie Haberman report.
Why it matters: "This fear-oriented approach reflects the degree that Mr. Trump has put his anti-immigration imprint on the Republican Party."
"Trump renewed the sort of bald and demagogic attacks on undocumented immigrants that worked well for him politically in his 2016 presidential campaign."
Corey Lewandowski, "one of the president's top political advisers": "People don't turn out to say thank you ... If you want to get people motivated, you've got to give them a reason to vote. Saying 'build the wall and stop illegals from coming in and killing American citizens' gives them an important issue."
N.Y. Times Quote of the Day ... Republican pollster Whit Ayres: "Somehow I don't think that putting kids in cages is likely to go over very well with suburban moms."
Go deeper