Don Junior cancels fundraiser with Bush son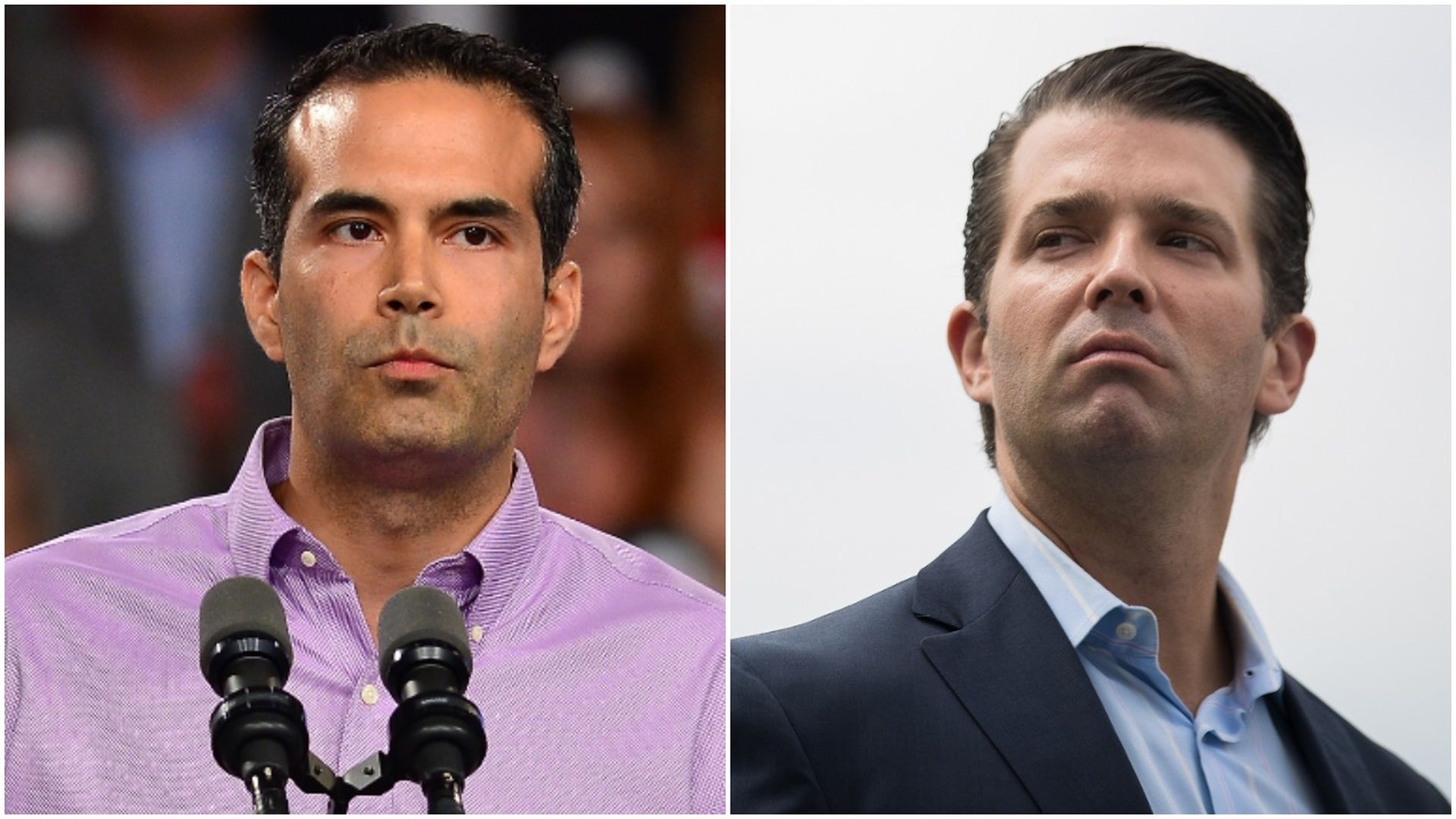 Donald Trump Jr. and George P. Bush had formed an unlikely alliance despite their fathers, Donald Trump and Jeb Bush, loathing each other — with Don Jr. backing George P. in his re-election campaign for Texas land commissioner, and even planning to headline a New York fundraiser for him on June 25.
What we're hearing: Two sources close to Don Jr. tell Axios that he has decided to pull out of the fundraiser due to the Bush family's opposition to his father. Most recently, Jeb Bush tweeted that "children shouldn't be used as a negotiating tool" and that President Trump should end his "heartless policy" of family separation.
The backdrop: During the 2016 presidential campaign, George P. broke with his family to support Trump — a move that signaled he'd decided to adapt to, rather than the resist, the new direction of the GOP. His support earned him not only the backing of Don Jr, but also an endorsement from the president in February.
How things unraveled: Sources close to Don Jr. say that Jeb Bush's tweet was the final straw in what he sees as repeated attacks from the Bush family.
Don Jr. was furious after Jeb Bush said in March that, despite losing the 2016 election, at least he goes home to children "who still love me," which Don Jr. perceived as a swipe at Trump.

Don Jr. reached out to George P., who was apologetic, according to the sources close to the president's son. And when Don Jr. fired back at Jeb on Twitter, he purposefully left George P. out of it.
Earlier this month, Jeb Bush also told CNBC that he "can't imagine having to attack" his rivals in the way President Trump does to "make himself look strong."

Don Jr. called George P. again, and George P. "apologized profusely," according to the sources, telling Don Jr. that he had already talked to his father and that it would not happen again. 

After that, Don Jr. said he could no longer help George P. if his dad continued to attack the president.
The bottom line: The sources tell us that Don likes George P. and that canceling the event isn't personal. He considers George P. "collateral damage."
Go deeper