Trump resists a rising tide on family separation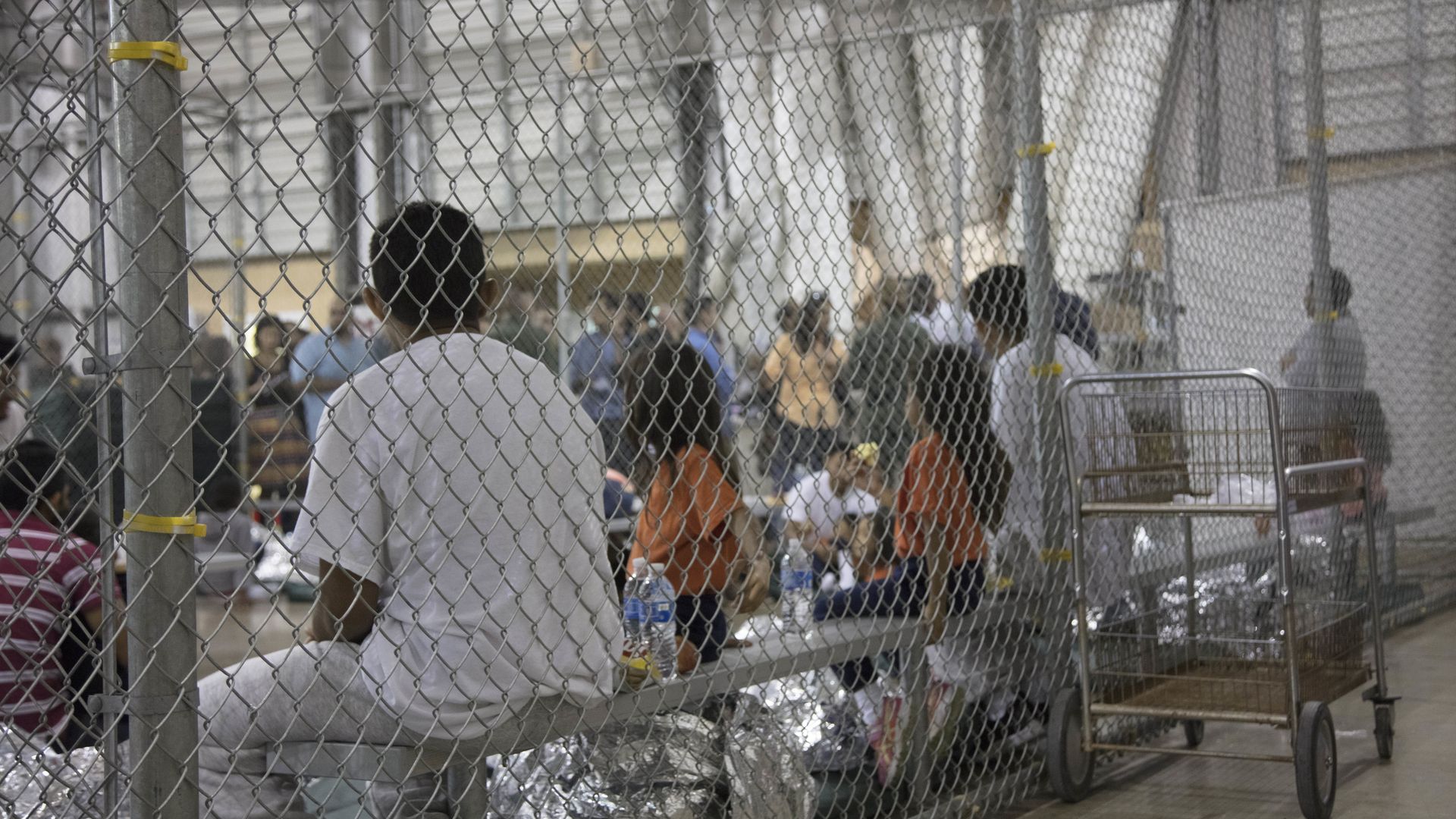 The Wall Street Journal's lead editorial warns today: "The GOP's Immigration Meltdown ... Restrictionists may cost Republicans their majorities in Congress."
What we're hearing: Nevertheless, West Wing sources tell Axios that President Trump has shown little indication that he'll climb down from the zero-tolerance border policy that's separating thousands of children from their parents.
Trump meets with House Republicans this evening, and could be greeted with a standing ovation. (Remember, there are more conservatives than moderates.)
A Republican source close to leadership tells us: "Conservatives will pump Trump up. He'll feed on that/play to them."
Trump can be expected to talk about family separation, and tell GOP lawmakers that they need to change the law to fix the problem. 
But Republican worries about the fallout are rising:
Conservative radio host Hugh Hewitt, who usually backs The White House, said this could be "Trump's Katrina."
Sen. Ted Cruz of Texas, facing a tougher than expected reelection race, yesterday introduced "Emergency Legislation to Keep Illegal Immigrant Families Together":
"All Americans are rightly horrified by the images we are seeing on the news, children in tears pulled away from their mothers and fathers," Cruz said. "This must stop. Now."
Cruz's plan would create new temporary shelters to keep families intact, fund new immigration judges, guarantee a review by an immigration judge within 72 hours, and return those denied asylum to their home countries within 14 days.
Breaking ... A letter to be released this morning by a bipartisan group of 72 former U.S. attorneys (starting with New York's Preet Bharara) calls on Attorney General Jeff Sessions "to announce that this policy was ill-conceived and that its consequences and cost are too drastic":
"[Y]our Zero Tolerance policy has produced a tragic and unsustainable result, without taking into account each family's specific circumstances."
"The law does not require the systematic separation of families under these circumstances. Collectively, as former United States Attorneys, we have prosecuted tens of thousands of cases involving far more serious crimes than misdemeanor illegal entry offenses."
"And even in those far more serious cases, decisions involving the separation of children from their parents were made with extraordinary caution, and only after an evaluation of the specific circumstances of a particular case."
Go deeper