It's Congress vs. Trump on family separation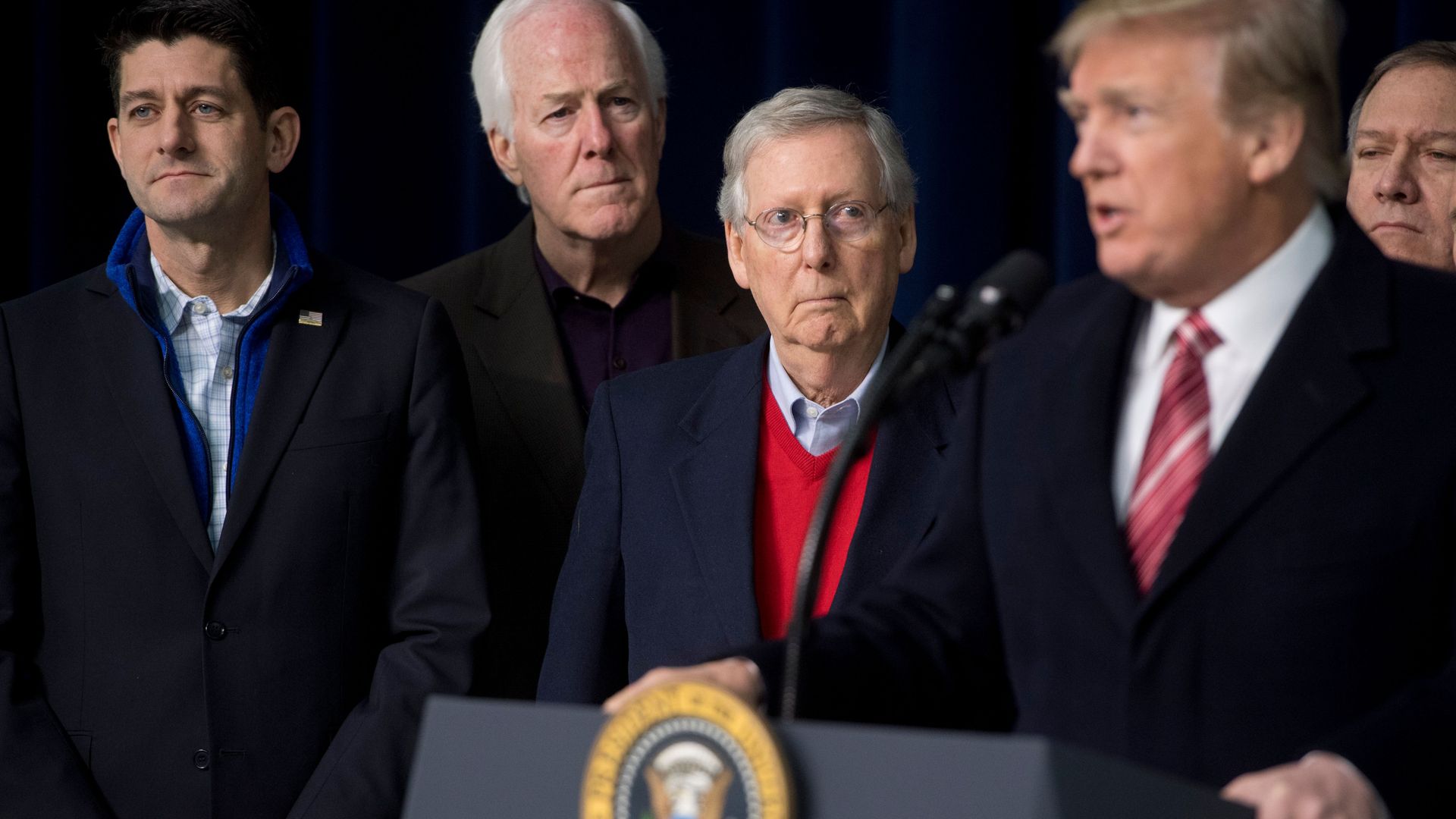 The separation of children from their parents has become so toxic that lawmakers are scrambling to propose solutions — but they may not be able to overcome the finger-pointing between the Trump administration and Congress.
Between the lines: Although they don't all agree that it's Congress's responsibility, lawmakers of both parties are offering solutions. But it's unclear whether they'll be able to agree on anything that can pass both chambers, and the White House said Monday it wouldn't consider a bill that doesn't include broader immigration reforms — an issue that isn't anywhere near resolution.
The big picture: The White House says it's merely enforcing current law and Congress must act to end the separation of children from their parents.
Congressional Republicans are split on whether they agree with this assessment. Democrats say the administration can end the practice at any moment.
Sen. Ted Cruz, who's up for re-election, became the first Senate Republican to introduce a targeted fix. Majority Whip John Cornyn is also working on one.
Every Democrat has signed onto a bill by Sen. Dianne Feinstein that would prohibit children from being separated from their families.
The House will include a solution in both of the immigration bills it votes on this week. Minority Leader Nancy Pelosi last week called the proposal a "cruel sham that does nothing" to end border separation.
Yes, but: There's essentially no chance that Congress will pass a broad immigration bill this year. But White House press secretary Sarah Sanders suggested that the White House will only consider legislation that also includes other provisions, like funding for the border wall.
What happens next: Cornyn told reporters last night that he thinks the Senate will act on family separation this week.
However, the political environment is so toxic and immigration is such a difficult issue that there's reason to be deeply skeptical that Congress will agree on and pass a solution, particularly one that meets the standard outlined by Sanders.
The bottom line: Someone — either the administration, congressional Republicans, Democrats or a combination — is going to have to cave. Until then, families will continue to be separated at the border.
Go deeper