What AT&T's advertising platform will look like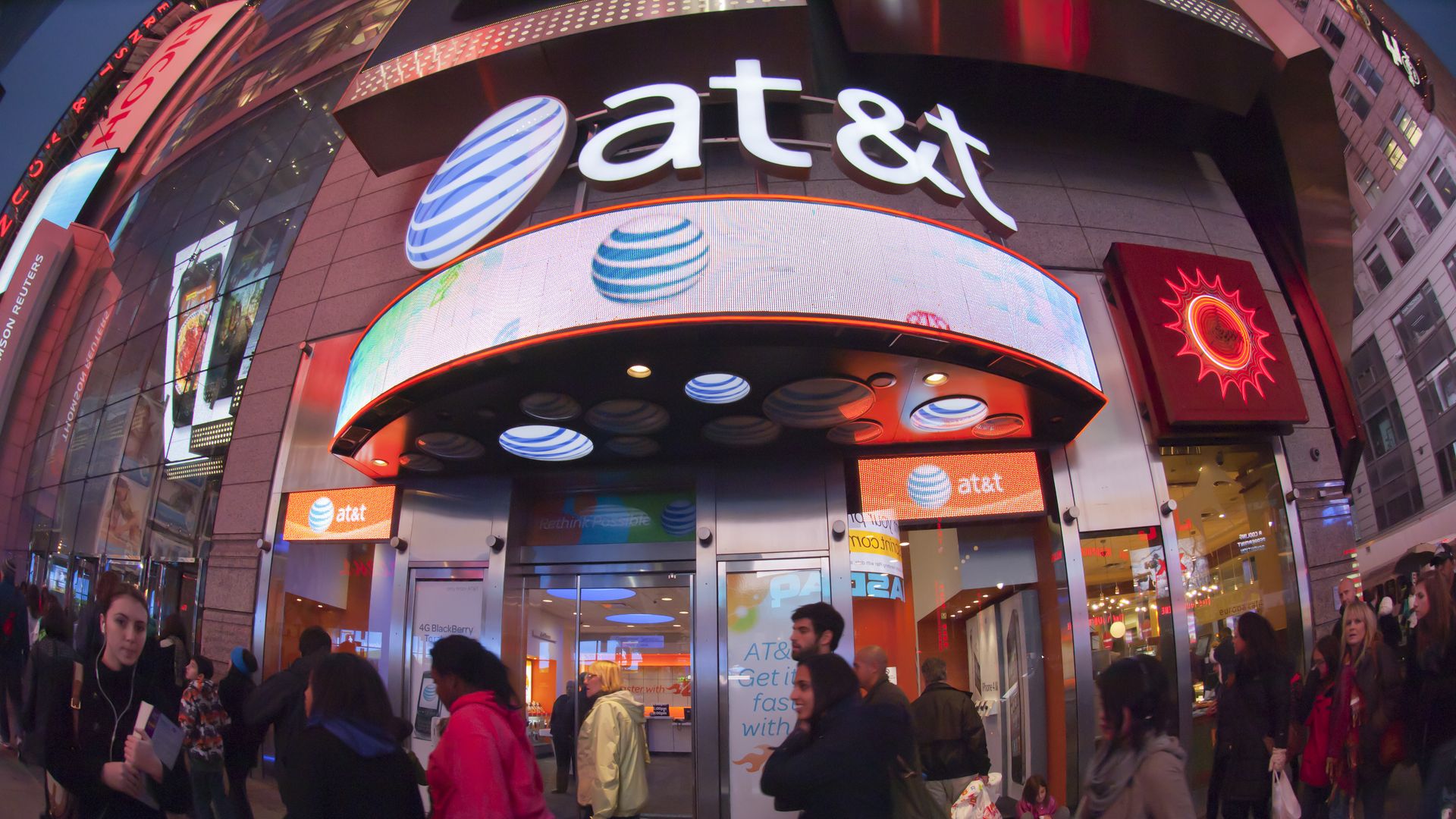 Now that AT&T has successfully completed the transaction of Time Warner, it's moving quickly to get its ad business up and running.
Why it matters: AT&T hopes it will bring them a new revenue stream that can help subsidize Pay-TV losses as more people cut the cord. Marketers hope it will give them a new way to more seamlessly target consumers across many screens and devices.
Here's what it will look like. The new AT&T will be separated into four businesses: 1) Media; 2) Advertising and Analytics; 3) Communications (broadband/wireless); and 4) International. Their media business has been renamed "WarnerMedia."
The ad business will be led by Brian Lesser, formally of GroupM, who will serve as its CEO reporting directly to AT&T CEO Randall Stephenson.
Lesser has been working on creating a premium TV ad platform since joining the company last summer. He's currently in Cannes, meeting with marketers to talk about the new offering.
In the future, Lesser will help lead a strategy into leveraging Time Warner's premium content and ad technology with AT&T's set-top box and wireless data.
Stephenson teased the launch of the advertising platform in an interview with CNBC last week and teased smaller acquisitions in the ad tech space in the "coming weeks."
The big picture: Several big regulatory steps over the past two years have allowed AT&T, an internet service provider, to build a data-driven ad business.
Congress voted last March to allow internet service providers to share subscriber data with third parties, overturning FCC internet privacy rules.
A federal judge was sympathetic to AT&T's reasoning that it needed to add content heft and scale to curb the ad dominance of tech companies, mainly Google and Facebook.
Under this administration, de-regulating the telecom industry is generally favored over slapping new regulations on the tech industry.
The caveat: Most experts don't think telecom will be able to put a significant dent in Google's and Facebook's ad dominance any time soon.
One challenge AT&T may face in competing with the likes of Google and Facebook is scale. Addressable (targeted) advertising only works when you have a large numbers of people with which you can create niche targeting categories.
AT&T says it reaches 170 million unique direct-to-consumer connections across AT&T-specific wireless, video and broadband. The company has 15 million addressable television households, or houses that can be targeted with with digital ads.
While this is considered one of the largest addressable platforms for a telecom company, it's still much smaller in scale than Facebook, with over 2 billion users reachable on mobile.
What's next? To solve the scale problem, sources say AT&T's ad network could eventually bring on other media and technology partners to combine their inventory to sell against. With the acquisition of Turner, they are inheriting a property that is already a part of a joined TV-targeting effort called Open AP.
Go deeper: How AT&T's merger will change how we watch TV by Axios' Kim Hart
Go deeper