Secret audio: Border Patrol agent jokes while migrant kids wail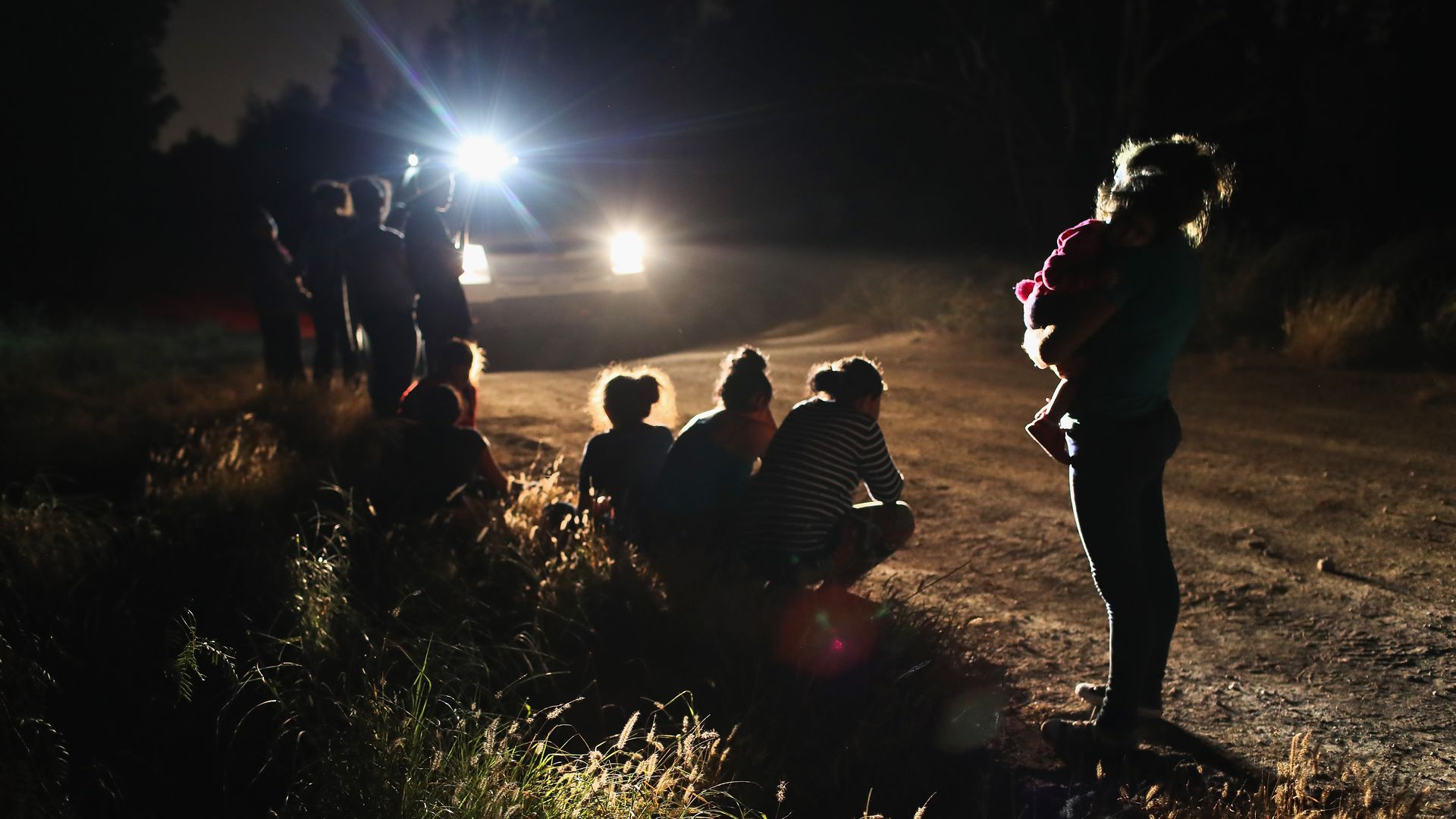 A secret audio recording, obtained by ProPublica, captures the desperate screams from several Central American migrant children who were separated from their parents last week, while a border patrol agent jokes that their cries sound like an "orchestra."
Why it matters: The children's repeated cries for their "Mami" and "Papa" add a vivid dimension to the hotly-contested policy debate that has created a sharp divide in Washington.
Some clips, in Spanish:
One child cries "I don't want them to stop my father, I don't want them to deport him," while others wail in the background.
A border agent jokes remarks through the screams: "Well, we have an orchestra here, right? ... What we're missing is a conductor."
A consular worker murmurs: "This is her identification number... Keep this number. Don't lose it, you hear? Good."
One child asks: "Are you going to call my aunt so she can come pick me up? And then, so my mom can come as soon as possible?"
Sign up for Axios newsletters to get our smart brevity delivered to your inbox every morning. 
Go deeper