Pressure grows on Trump to change border policy for kids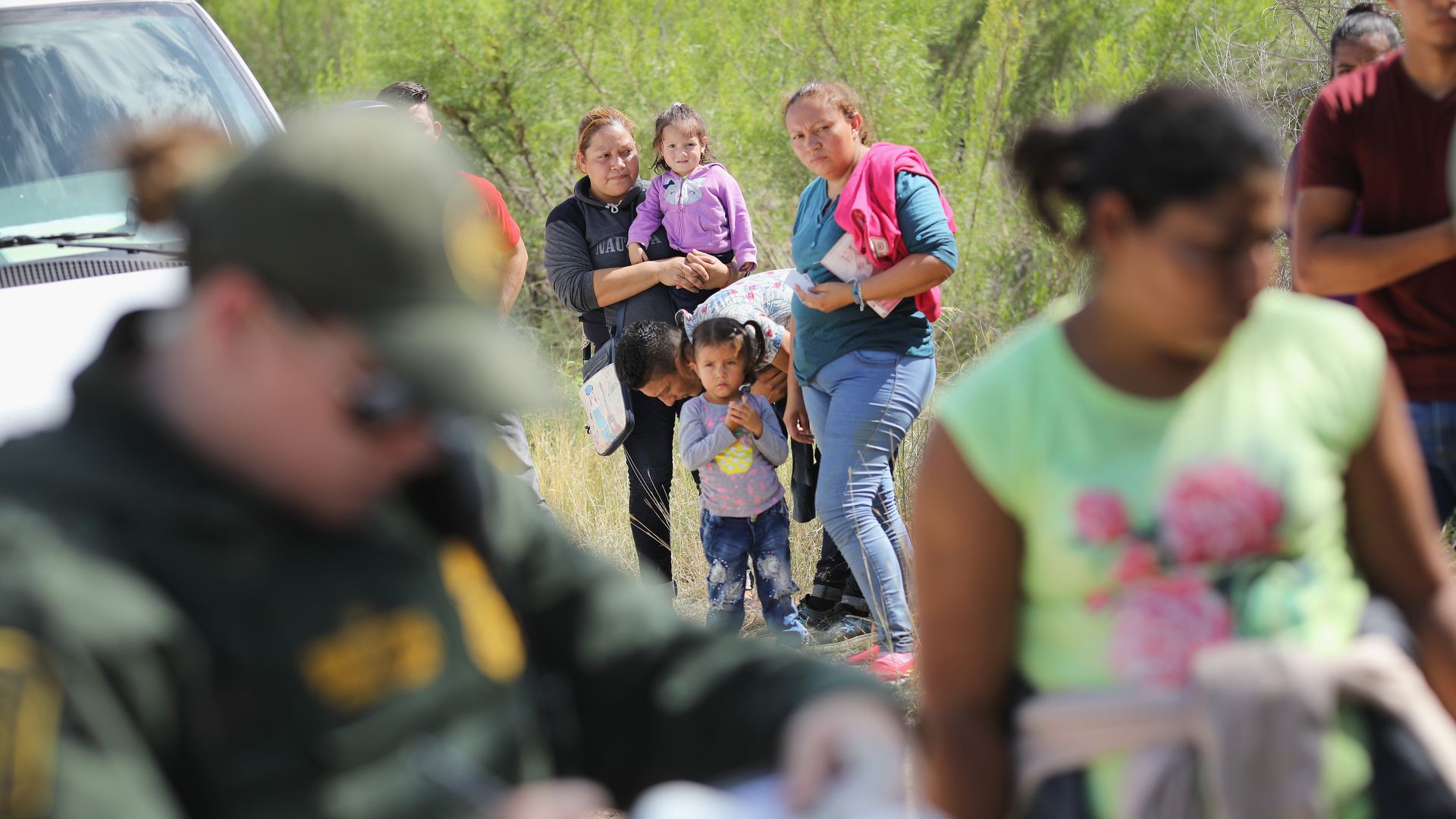 Confronted by daily images of families being traumatized at the border, Republican lawmakers plan to increase pressure on President Trump to roll back a "zero tolerance" immigration policy resulting in parents being separated from children, GOP sources tell Axios.
Be smart: We know that Trump is responsive to traumatic images (including kids being gassed in Syria), and he's acutely attuned to how issues play in the media. So some well-wired Republicans think he may eventually find a way to change the policy announced by Attorney General Jeff Sessions.
Trump is expected to be personally confronted on the issue when he is the guest for a special meeting of House Republicans tomorrow evening.
Multiple sources in close touch with the White House believe this issue is providing images that fuel the left's worst views of the administration.
But sources say Trump views the issue as leverage, and will try to get funding for a border wall or other concessions for a rollback of the policy.
Two potentially game-changing voices joined the debate yesterday:
Former First Lady Laura Bush said in a Washington Post op-ed: "[T]his zero-tolerance policy is cruel. It is immoral. And it breaks my heart."
First Lady Melania Trump, who rarely weighs in on policy, told CNN through her spokeswoman: "Mrs. Trump hates to see children separated from their families and hopes both sides of the aisle can finally come together to achieve successful immigration reform ... She believes we need to be a country that follows all laws, but also a country that governs with heart."
The backdrop: In April, the Justice Department notified "all U.S. Attorney's Offices along the Southwest Border of a new 'zero-tolerance policy' for ... both attempted illegal entry and illegal entry into the United States by an alien."
"Stories have spread of children being torn from their parents' arms, and parents not being able to find where their kids have gone," AP reports.
The outlook: Republicans tell us that with midterms approaching and the border kids becoming a transcendent story, administration efforts to blame Democrats and parse the policy could become unsustainable.
P.S. N.Y. Times Quotation of the Day ... Natalie Garcia, who watched immigration agents arrest her father, Jose Luis Garcia, as he mowed his lawn (Garcia, a legal resident since 1988, was convicted of a misdemeanor in 2001):
"They are kidnapping people from their home, starting with my father, who has the legal status."
Go deeper:
Go deeper