Newt Gingrich thinks the GOP has an edge in keeping the House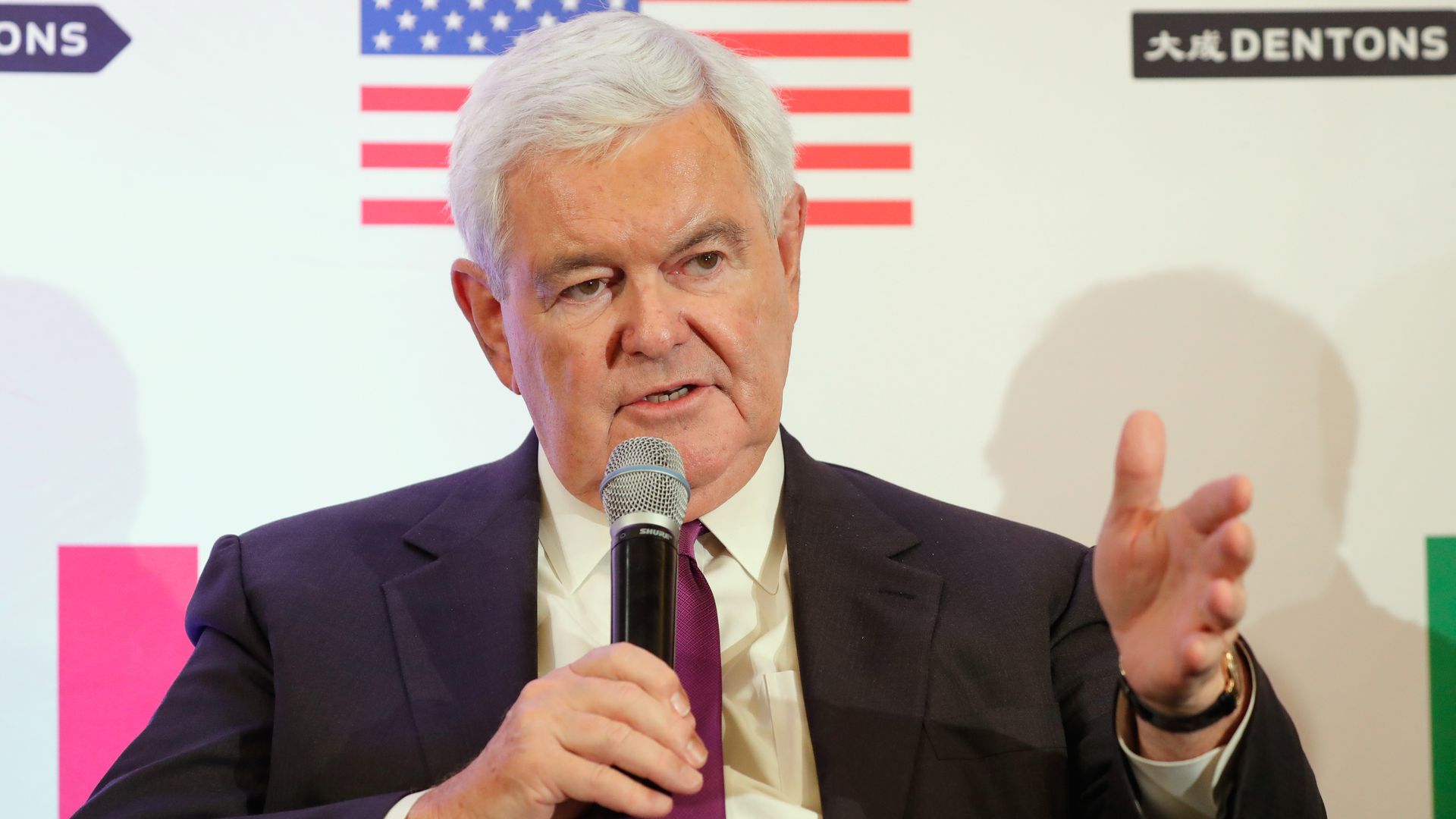 Former House Speaker Newt Gingrich — dividing his time between D.C. and Italy, where Callista Gingrich is U.S. ambassador to the Holy See — on why he thinks Republicans still have a 60% chance of keeping the House.
The big picture: "What people have to watch carefully for is Trump may be in the process of building a performance model rather than a behavior model. People shrug off the behavior."
"Washington has a model that says presidents are surrounded by really, really smart staffs ... who come in and give really thorough briefings. And then after months of preparation, they agree to go to a meeting only if it's already fixed."
"Trump says at the first opportunity, 'Yeah, let's meet in Singapore.' I mean, that violates every rule of the establishment — and, by the way, undermines the self-importance of most of the intelligentsia who hate him, because they don't get to be the diplomats who arrange the meeting and set the agenda."
Go deeper