Laura Bush: Trump's family separation policy "breaks my heart"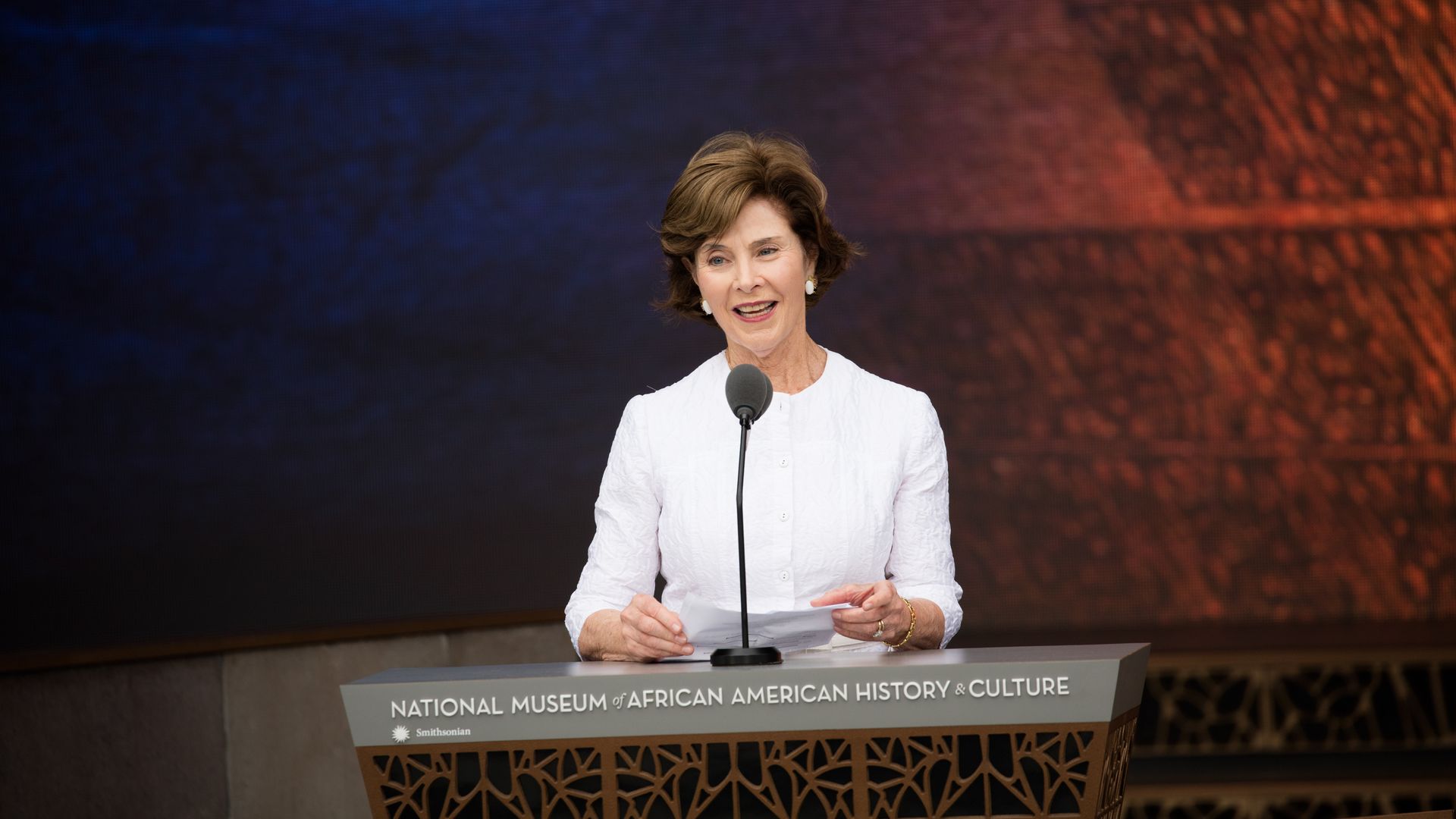 Former First Lady Laura Bush wrote an op-ed for The Washington Post blasting the Trump administration's policy of separating families of illegal immigrants at the border, likening it to the use of internment camps for Japanese-American citizens during World War II.
"I live in a border state. I appreciate the need to enforce and protect our international boundaries, but this zero-tolerance policy is cruel. It is immoral. And it breaks my heart."
The big picture: Bush isn't the only first lady to sound off on the policy. Earlier today, First Lady Melania Trump wrote, via her spokeswoman, that the United States needs "to be a country that follows all laws, but also a country that governs with heart."
Go deeper