Go deeper: DHS' Kirstjen Nielsen vs. the media on child separation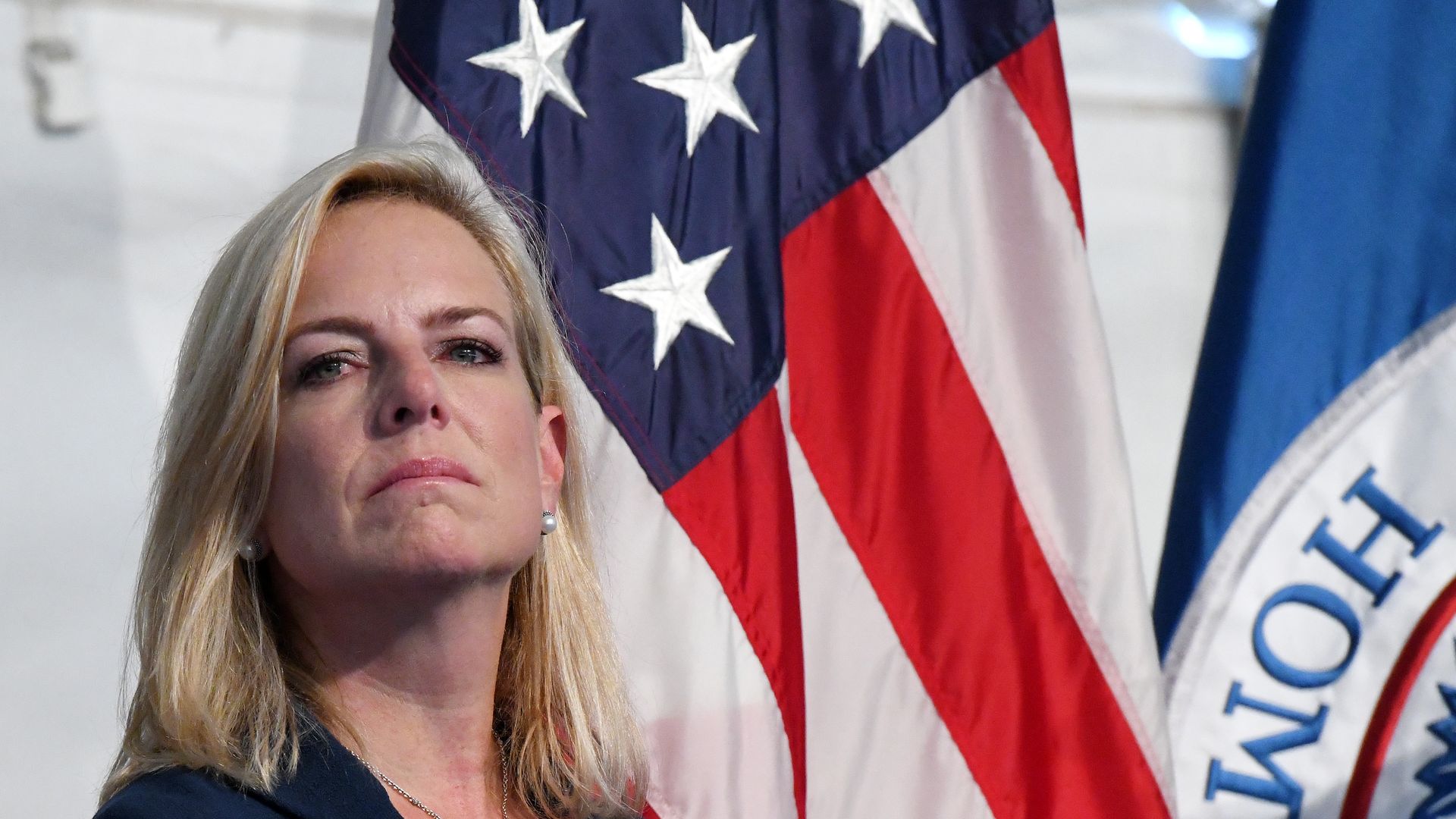 Homeland Security Secretary Kirstjen Nielsen defended the Trump administration's controversial "zero tolerance" border policy that criminally prosecutes every adult illegally crossing the border — a move that has separated almost 2,000 children from their parents — during remarks at the National Sheriffs' Association conference Monday morning.
The big picture: Nielsen said that Border Patrol officers are enforcing laws passed by Congress, adding that Americans shouldn't "believe the press" when it comes to the treatment of minors. (Enforcing the family separation policy is not a law and is solely the Trump administration's decision.) Commenting on the policy, Attorney General Jeff Sessions has said, "If you don't want your child separated, then don't bring them across the border illegally."
What she said:
"It is important to note these minors are very well taken care of. Don't believe the press."
"Illegal actions have and must have consequences, no more free passes, no more get out of jail free cards. In communities every day, if you commit a crime police will take you to jail regardless of whether you have a family."
"Surely it is the beginning of the unraveling of democracy when the body that makes the laws rather than change them asks the body that enforces them not to enforce the law, that cannot be the answer."
The backdrop: The policy has garnered criticism from lawmakers on both sides of the aisle, including from prominent Republicans like former First Lady Laura Bush and Sen. Lindsey Graham. First Lady Melania Trump also issued a statement saying she "hates to see" families being separated.
Go deeper:
Go deeper