DHS Secretary calls on Congress to "fix" child separation policy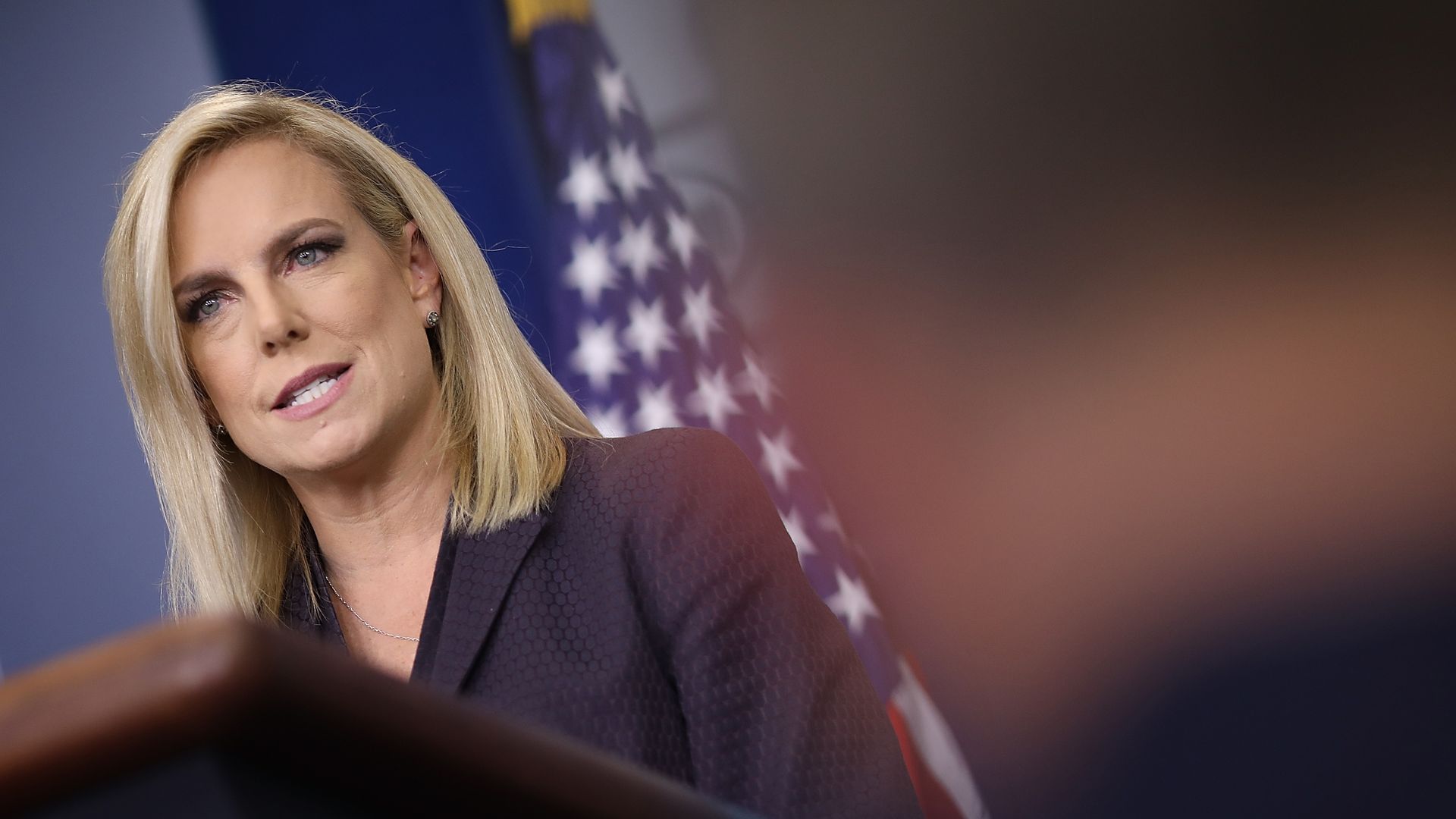 Homeland Security Secretary Kirstjen Nielsen doubled down Monday on her defense of the Trump administration's extremely controversial policy of separating migrant children from their parents at the border, and put the onus on Congress to take action.
"Congress and the courts created this problem and Congress alone can fix it."
The big quotes
... from Nielsen on immigration:
"DHS will faithfully execute the laws enacted by Congress, as we are sworn to do."
"Parents who entered illegally are by definition criminals ... by entering our country illegally often in dangerous circumstances, illegal immigrants have put their children at risk."
"The kids are being used as pawns by the smugglers and the traffickers."
"I find that offensive," in response to a suggestion that the policy is being used as a deterrent.
Despite several critics condemning the policy as "cruel" and "immoral," Nielsen maintained that: "We are a country of compassion. We are a country of heart."
"Since this time last year, there has been a 325% increase in unaccompanied alien children and a 435% increase in family units entering the country illegally."
Other issues
... Addressed by Press Secretary Sarah Sanders
Which immigration bill does Trump support? "There are currently two bills in process in the House. The president supports both those pieces of legislations (Bob Goodlatte's conservative bill and Paul Ryan's more moderate bill)."
Does Trump support a standalone bill fixing the child separation policy? Sanders said Trump wants a "comprehensive" bill. "We want to fix the entire system. We don't want to just tinker with it."
On Evangelical Christians opposing the policy: "Any church that feels strongly should open up their doors and facilitate some of these individuals." Sanders also encouraged them to call their members of Congress.
Whether Sanders is leaving the White House: Sanders said she was "falsely accused" of not wanting to be at the briefing.
Go deeper: Nielsen vs. the media on child separation
Go deeper