The big changes for the Los Angeles Times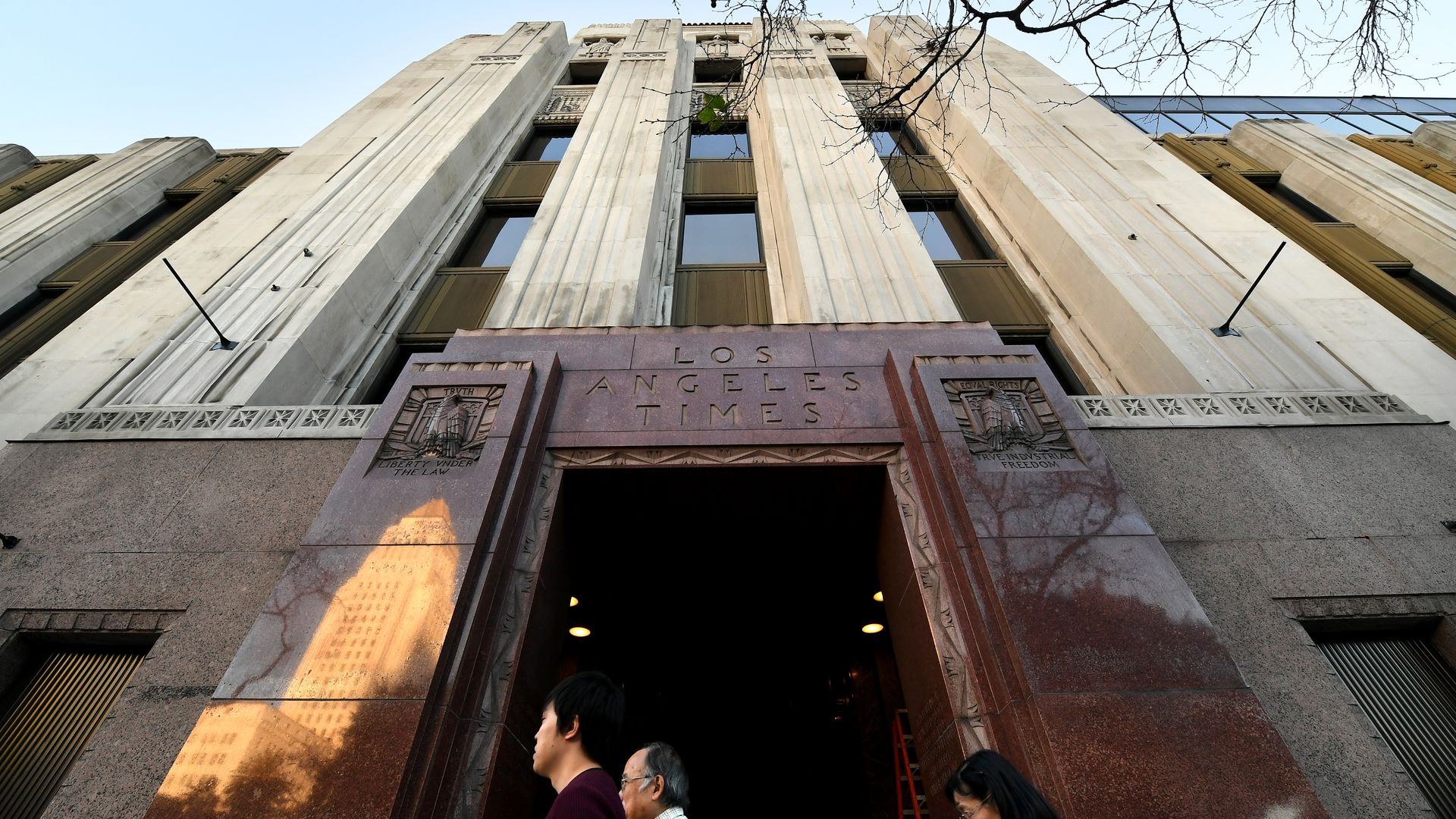 "Biotech billionaire Dr. Patrick Soon-Shiong [tomorrow] will take control of the Los Angeles Times," the L.A. Times' Meg James writes. "Soon-Shiong is spending $500 million to acquire [The Times and the San Diego Union-Tribune] from Chicago-based Tronc."
Why it matters: "The deal, which was announced Feb. 7, returns The Times to local ownership after 18 turbulent years under Chicago control."
A humbling new home: "Soon-Shiong ... plans to relocate most of the 800 employees to El Segundo [in a building he owns near LAX] by the end of July, vacating the paper's iconic Art Deco headquarters in downtown Los Angeles — The Times' home since 1935."
Previous corporate owners sold it, and the lease is up.
"Soon-Shiong ... spent millions creating a 21st-century newsroom that encourages collaboration."
"The Times once boasted one of the world's largest newsrooms, with more than 1,200 journalists and more than 25 foreign bureaus ... Now it employs about 400 journalists."
Go deeper