What it was like to interview Trump in Singapore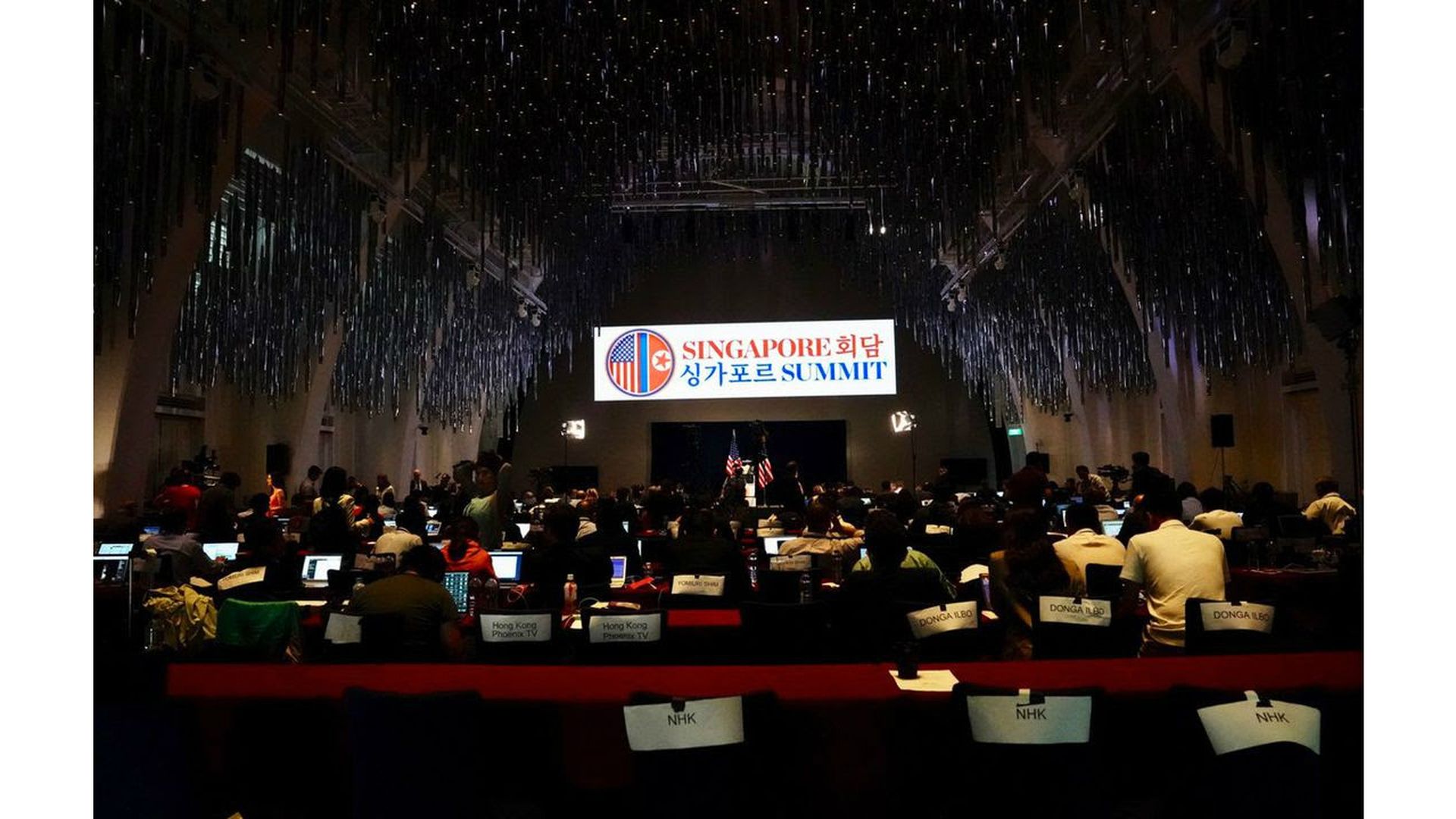 Greta Van Susteren, Voice of America contributor and host of a VOA show on foreign policy called "Plugged In with Greta Van Susteren" did an interview with President Trump in Singapore that was translated into 45 languages, including Korean (which reaches into North Korea) and Farsi (aired in full in Iran). I asked her what it was like:
"Our crew did not have enough time to set up inside the building and it was suggested by the White House we do the interview outside — in front of the flags ... It was very, very, very hot. The President came outside, got hit with the blistering Singapore sun and said, 'Greta, you are the only one who can get me outside in this heat.' ... I also bumped into Secretary of State Pompeo and he quipped, 'I haven't seen you since I was a lowly congressman and you would have me on your [Fox] show.'"
Go deeper