Updated Jun 17, 2018 -

World
How to survive as a Chinese tech titan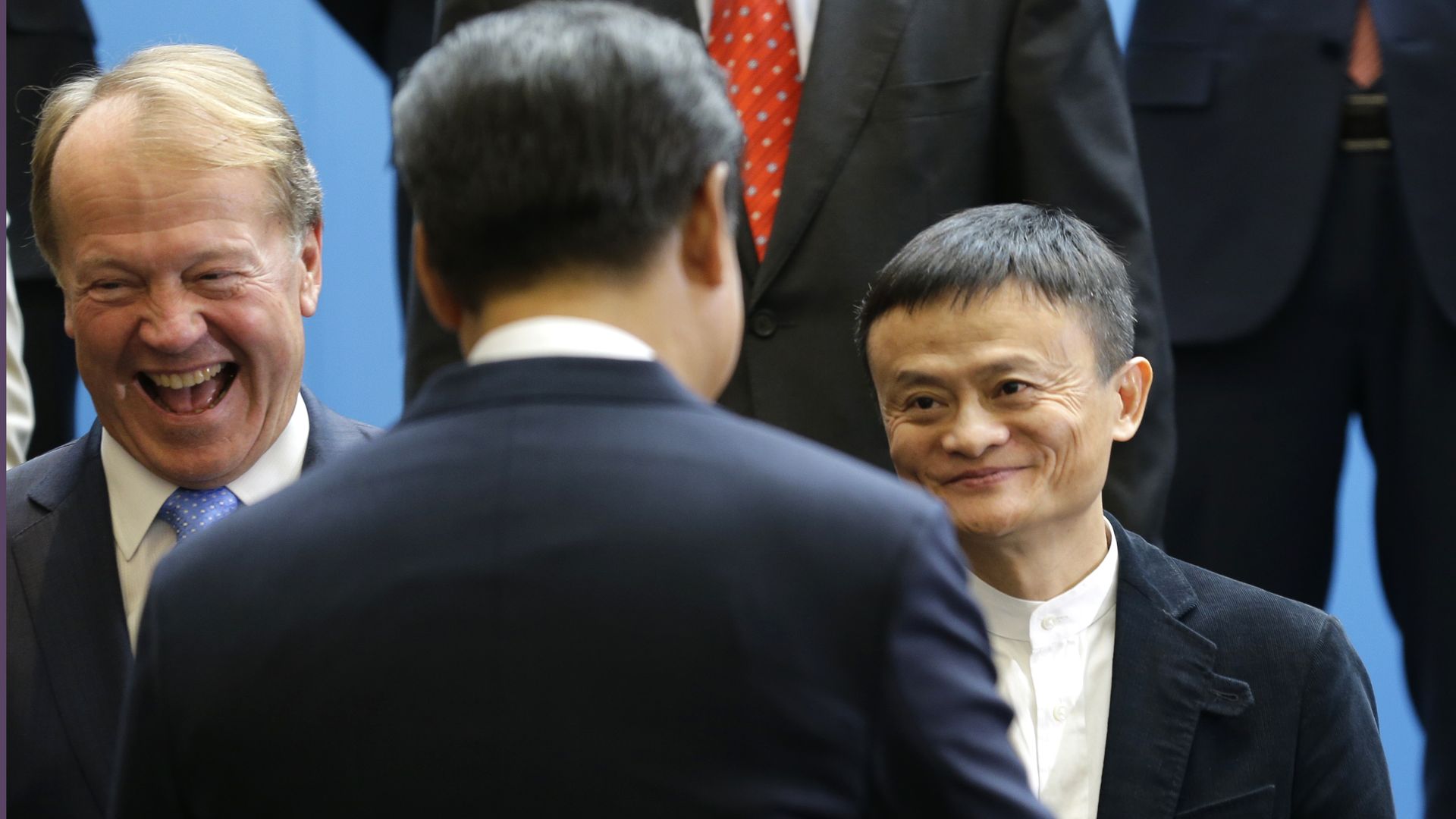 The culture of consumerism tracks back to 18th century Europe. Back then, it was all about fun and acquiring novelties from faraway places. Now, it's China's turn, but in its case, Beijing has woven consumerism into state policy — it's how President Xi Jinping has plotted to take the country to the next stage economically and geopolitically.
What's going on: Big Chinese tech companies are expected to play a larger role in society than the U.S. champions — Apple, Amazon, Google, Facebook and Microsoft, which carry American technology globally but are purely private. If they want to keep operating, especially at their scale, Alibaba, Baidu and Tencent — known as BAT — must conform to effective political regulation.
The big picture: Xi needs the big companies. If China is to reach Xi's goal and capture the commanding heights of global technology in the 2020s — in AI, electric cars, robotics, aerospace — it's the BAT companies that will carry it there.
The essential players: Along with their current dominance of Chinese commerce, that fact makes BAT no less important than the government in fundamentally reshaping Chinese society.
But, but, but: When Alibaba founder Jack Ma speaks of wanting to help expand China's middle class, as he often does, including in this 2015 speech at Stanford, they are not mere words, says Shanghai-based Jonathan Woetzel of McKinsey. That is Xi's policy, so it has to be Ma's, too.
Driving it home: One message none of the tech tycoons missed was the 18-year prison sentence meted out in March to Wu Xiaohui, founder of Anbang Insurance.
The government "takes a light touch" toward tech and other startups when they launch, Woetzel said. "It provides lots of room to experiment. It can stimulate demand. But when they get big, the government starts to intervene in the form of regulation and supervision."
Go deeper