The Chinese want their packages — now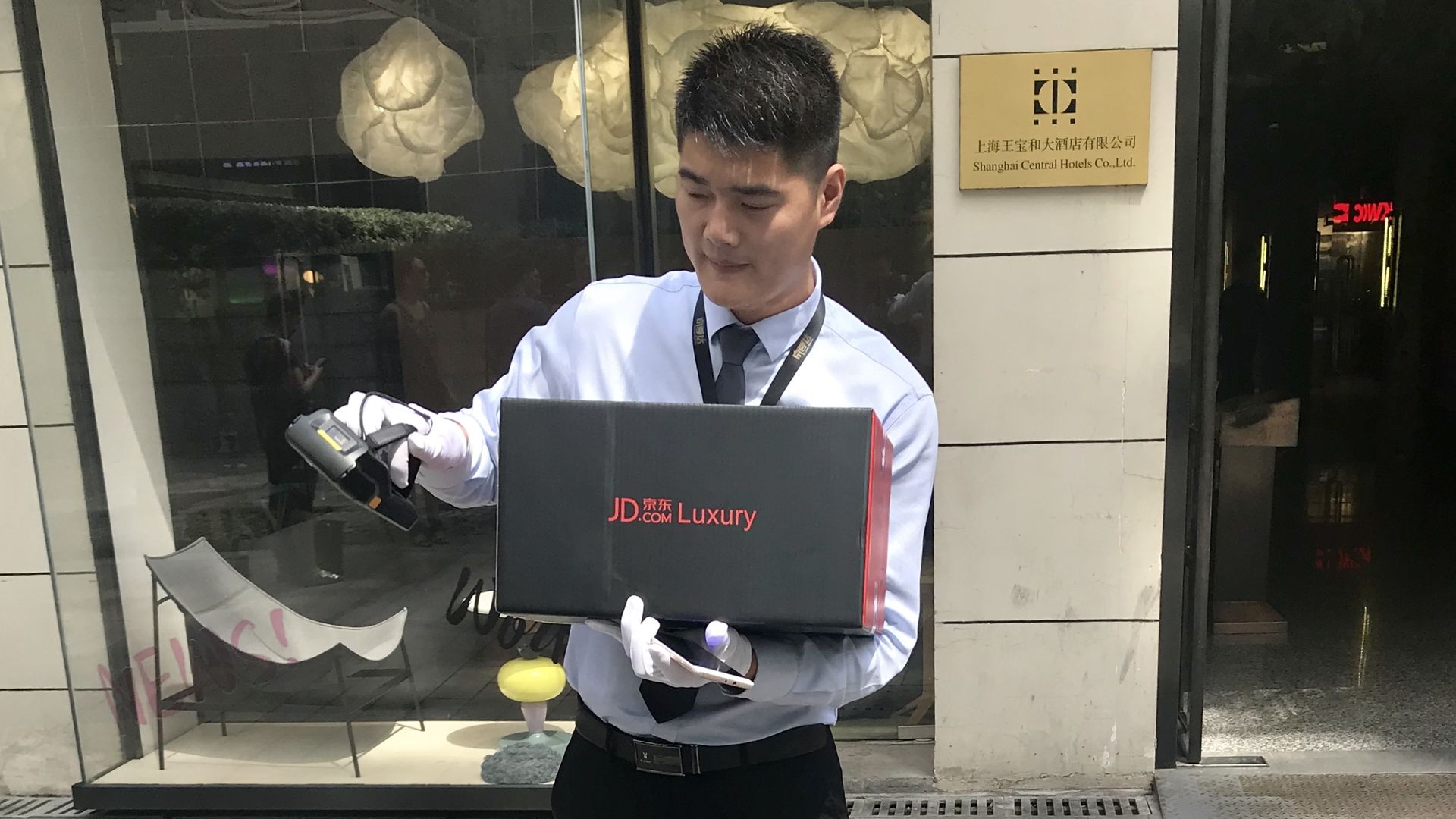 A central feature of the future seems likely to be intolerance for the ticking second. That's according to JD.com, the Chinese e-commerce giant, which promises astonishing package delivery time.
By the numbers: The company says it makes 90% of Chinese deliveries within 24 hours, though 57% arrive within 12 hours — and you can also schedule delivery within 30 minutes. Even 85% of goods shipped from abroad are delivered in a day.
How it does it — and why: Apart from JD, China has no national courier company like FedEx or UPS. China's other e-commerce companies rely on dozens of disparate, disconnected local couriers.
JD founder Richard Liu says fast delivery is a compulsory differentiator. In recent years, he has forgone most profit in order to build up JD's nationwide logistics system, including some 65,000 staff couriers who deliver on bicycles and in small vans.
In the future, JD says, customers will tolerate only reliable, ultra-fast delivery. And their definition of "ultra-fast" will become shorter and shorter.
For luxury items, an electric Geely vehicle tools up to your house delivering your package by a white-gloved courier wearing a tie as in the photo above.
Two years ago, JD spun off delivery into JD Logistics, allowing other companies to pay for the service.
Go deeper with a similar venture here at home: Amazon's next targets: FedEx and UPS.
Go deeper