Trump's "I mean it" moment with China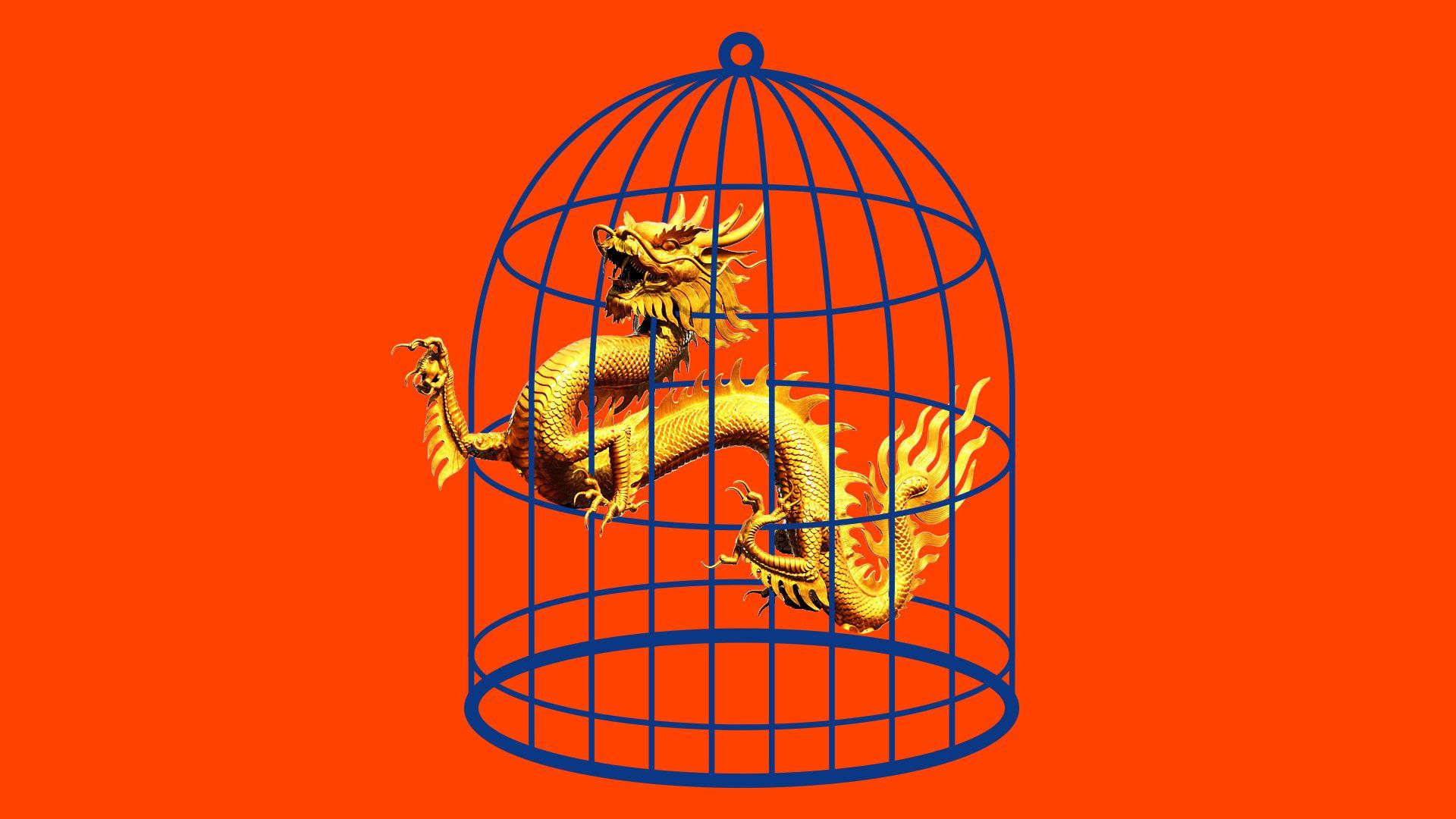 President Trump's plan to turn threats against China into actual tariffs could turn a trade spat into a trade war, and sources familiar with his thinking say he has no hesitation about potentially disrupting the world economy.
What to watch: Today, Trump "will announce a 25 percent tariff on $50 billion of Chinese products," the WashPost reports. "The tariffs, which Trump set in motion in March, are a response to China's practice of compulsory technology licensing for foreign companies and its efforts to steal U.S. trade secrets via cybertheft."
The Wall Street Journal adds that the decision follows a 90-minute meeting yesterday "of senior White House officials, national-security officials and ... Treasury, Commerce Department, U.S. Trade Representative's Office."
Chinese Foreign Minister Wang Yi said yesterday that China and the U.S. faced a choice between cooperation and confrontation, per the Journal.
We've told you that Trump's one constant belief over 30 years has been that the U.S. is ripped off on trade and should retaliate against foreign governments.
A source with long exposure to Trump's tirades about trade said:
"It's not rhetoric, it's not for show, he believes it."
"When it comes to compulsory tech licensing and cyber theft, to which [today's] tariffs are responding, ... [h]e's ... less afraid to be antagonistic toward them than past leaders. He also has the cushion of a very strong economy."
"[T]his comes at an important time in the North Korea negotiations, when photo ops are giving way to serious discussions. We're not dropping the maximum pressure campaign, and Trump has made clear that he's willing to link trade issues to national security concessions."
A key point: "If China continues to help with North Korea, you could definitely see him walk back some tariffs."
The frenetic reaction to the plan to pull the trigger on tariffs "shows how thoroughly the political elites misunderstand President Trump," said an informal adviser to the West Wing:
"He is committed to rewriting U.S. trade relationships across the board. He was not posturing when he ran as a trade skeptic. The advisers from his 'let's keep negotiating' faction were never going to prevail."
"[O]ur trading partners were convinced Trump would not risk the robust U.S. economy, so they never brought enough concessions to the negotiations."
"Trump was always going to take action to attempt to change a global trade system designed around the post-World War II U.S. willingness to absorb trade deficits as a tool of foreign policy."
Be smart ... The adviser told me: "Turns out these moves were totally predictable but only to those with eyes, ears and memory."
Go deeper: Our popular Deep Dive from last Saturday, "A new era of global trade wars."
Get more stories like this by signing up for our daily morning newsletter, Axios AM.
Go deeper