Trump claims Comey's actions were "criminal"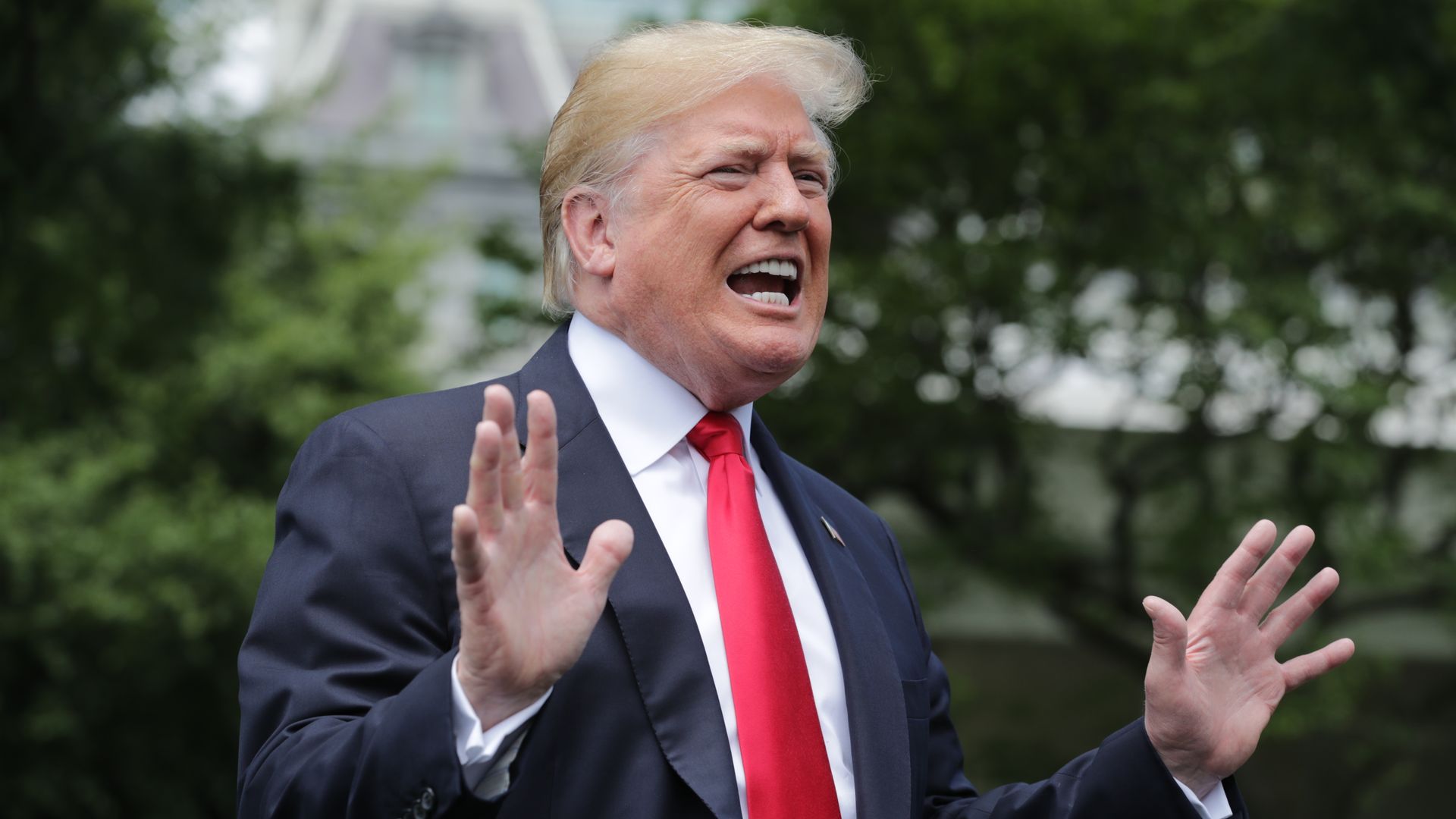 President Trump, during a semi-surprise appearance on Fox & Friends Friday morning, said that the Justice Department's inspector general report, which ultimately concluded that then-FBI Director James Comey was not politically biased and that any political biases that did exist did not compromise the FBI's work, was wrong, and that what Comey did "was criminal."
"I think Comey was the ringleader of this… den of thieves"
Notable: He didn't specify what Comey did or what law he might have violated.
Sounding off on the DOJ's FBI report:
"The end result was wrong. There was total bias. Look at Peter Strzok."
"What they did during the election was a disgrance… You look at what happened, they were plotting against my election. I'm actually proud because I beat the Clinton Dynasty, I beat Bush Dynasty, Now, I guess, hopefully I'm in the process of beating very dishonest intelligence."
Should Comey be locked up? "What [Comey] did was criminal. What he did was a terrible thing to the people. What he did was so bad in terms of our Constitution, in terms of the well-being of our country. What he did was horrible. Should he be locked up? Let somebody make the determination."
Other top quotes
Meeting Kim Jong-un: "We had good chemistry we really did.. even if it's not politically correct to say... He wants to make his country great."
Trump's new China tariffs: "China has been, you know, look, he is my friend, President XI, he is a great man and a wonderful guy. But at some point ,we have to straighten it out."
On reports Press Secretary Sarah Sanders is leaving: "I don't think so ... I read the CBS report — it's fake news ... Sarah loves this job. In fact she came out and said she was very insulted by that report."
Trump insists he would still like to talk to Mueller, "but [the investigation] seems to be very biased."
Go deeper