The big picture: Why people prefer messaging over Facebook for news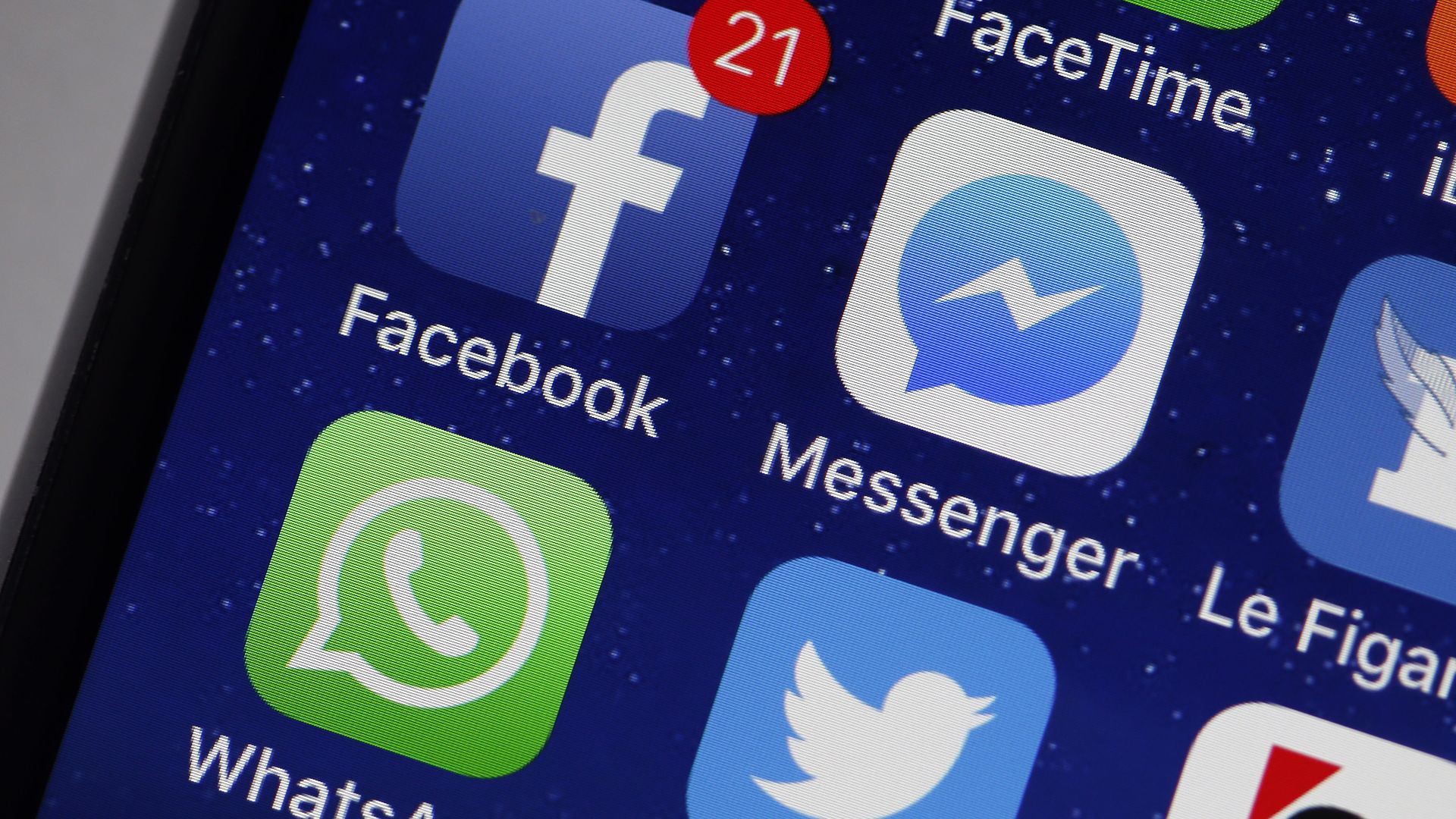 Messaging apps are becoming more popular than Facebook for sharing and consuming news, according to the 2018 Reuters Digital News Report.
Why it matters: In countries where political free speech is limited or threatened, encrypted messaging has become an attractive way for users to communicate about news and information. And for users that feel social networks that have become too polarizing or crowded, one-to-one messaging is attractive.
Facebook is the worldwide leader in messaging, owning the world's two-biggest mobile messaging apps: WhatsApp and Messenger.
But, Chinese companies like WeChat and QQ also have amassed large chat followings.
The use of messaging apps for news is exploding, particularly in countries like Malaysia and Turkey, where stating political views on more open networks can be dangerous, according to the report.
The study, which is based on a YouGov online survey conducted with 74,000 people in 37 countries, also finds that a trust gap between users and algorithmically-driven social media platforms — particularly Facebook — has also driven users to find new platforms to communicate about news.
Among younger users, the study finds a rise in the use of messaging apps like Whatsapp and Snapchat for news.
The use of messaging for business is also driving adoption. Messaging has become a primary B2B (business-to business) communications tool for brands that are wishing to engage consumers on a more personal level.
Chatbots in particular, have become a huge part of the customer service opportunity within messaging for brands. Originally, Chinese messaging companies like WeChat, were the first to introduce messaging chatbots into their products to facilitate better customer service. Now Western companies are investing in the trend.
The bigger picture: The concept of speaking to your entire friend network at once via social networks helped propel the popularity of sites like Facebook. Now the pendulum is swinging away from speaking to hundreds of people at once, back toward one-to-one communication that people feel is more private, secure and authentic.
Go deeper: How Snapchat is separating social from media
Go deeper