Democrats just moved up the 2020 convention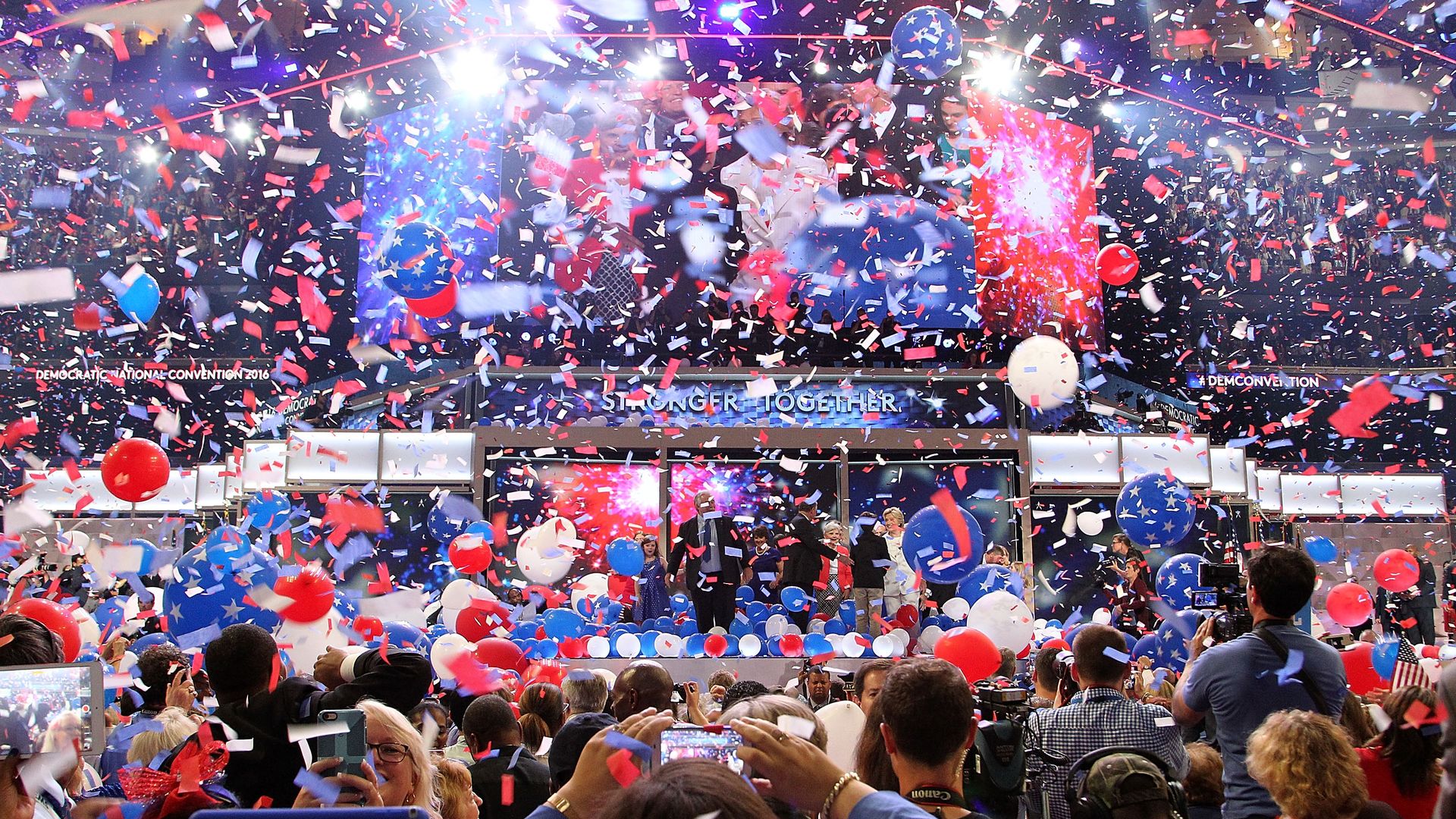 The Democratic National Convention will be held on July 13-16 in 2020, CNN's Dan Merica reports, which is earlier than they've held it in two decades.
Why it matters: An intra-party divide was created among the Bernie Sanders and Hillary Clinton wings of the party. Democratic leaders anticipate a similarly combative election next cycle (because more than 20 candidates are expected to run,) so they're moving the convention to allow more time for those tensions to cool after a nominee is selected.
Go deeper