Scoop: U.K. organizing international meeting to discuss Trump's Mideast peace plan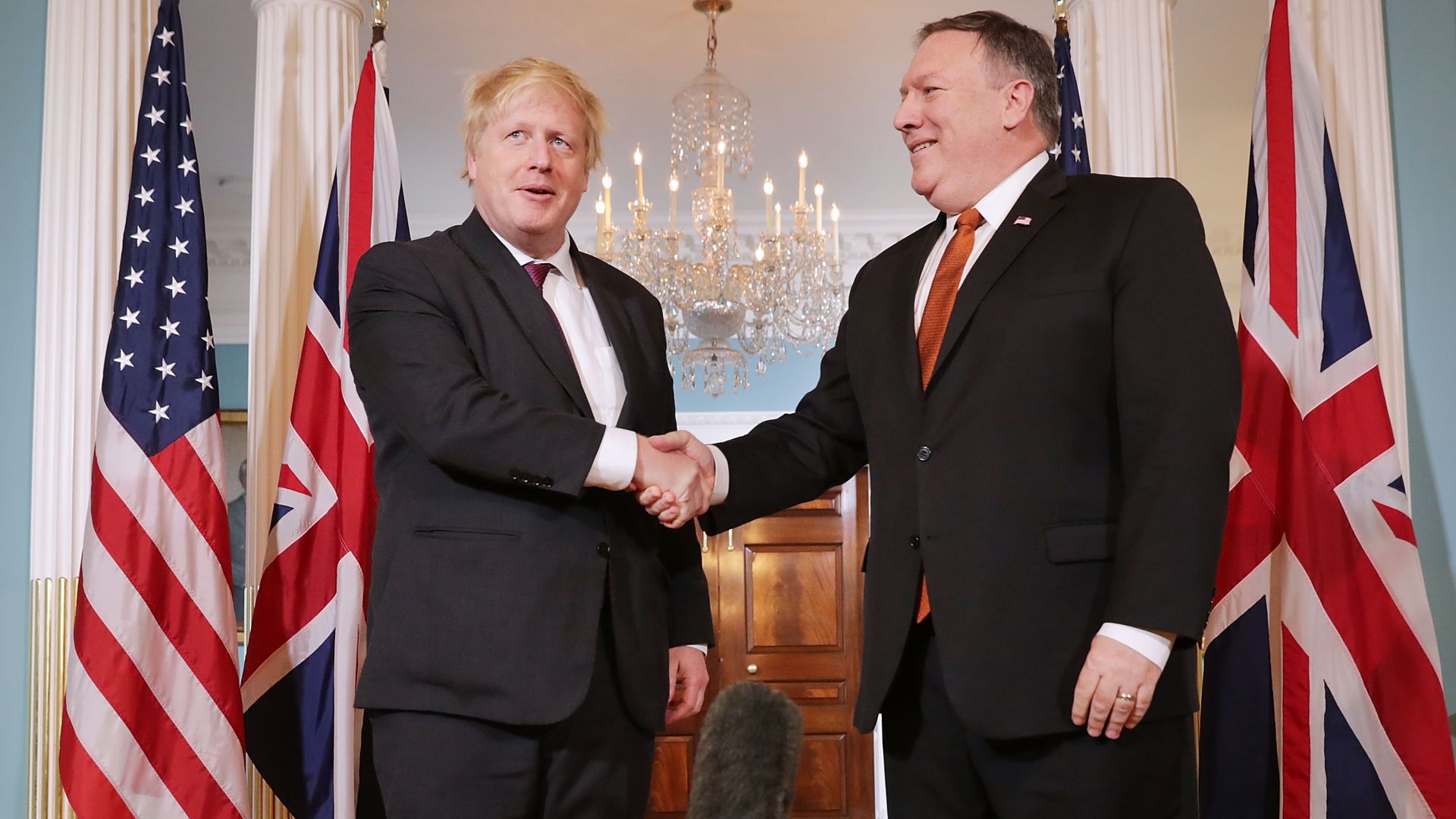 Awaiting the White House Middle East peace plan, the U.K is organizing a meeting of Foreign Ministers from the main European powers and leading Arab states with President Trump's peace team, Jared Kushner and Jason Greenblatt.
Between the lines: Western diplomats briefed on the British move told me the aim of the meeting will be to present parameters the European and Arab countries expect to see in the Trump administration peace plan in order for them to support it. The main concern in European capitals is that the peace plan will be biased in favor of Israel.
Western diplomats and Israeli officials tell me that a few weeks ago, British foreign secretary Boris Johnson met Jared Kushner in Washington and pitched him the idea for the meeting.
Johnson told Kushner he wants the U.S. peace plan to succeed and therefore it is important it include input from the European powers ,who have been invested in the peace process for three decades.
Kushner's response was positive. He told Johnson he wants to get input and recommendations from the Europeans. According to a source briefed on the meeting, Kushner stressed to Johnson that at the end of the day it will be a U.S. peace plan and its final parameters will be determined by Trump.
In the last few weeks, Johnson spoke about his initiative with the foreign ministers of France, Germany, Egypt, Jordan and Saudi Arabia. A western diplomat briefed on those conversations said Johnson wants to draft a set of principles the Europeans will present to the White House, including "red lines" on which their support depends.
Western diplomats said the meeting is expected to take place in early July but it is still unclear whether it will be in Washington or Europe. It is also unclear whether the Arab foreign ministers will join the meeting.
Kushner and Greenblatt are going to travel next week to the region for talks in Jerusalem, Cairo, Riyadh, Doha and Amman about the U.S. peace plan and about the crisis in Gaza.
A main part of their talks in Arab capitals will focus on trying to encourage Arab leaders to support the plan. King Abdullah of Jordan is expected to arrive soon to Washington and he will meet President Trump to discuss, among other issues, the administration's peace plan.
Go deeper