Pandora teams up with Snapchat to share music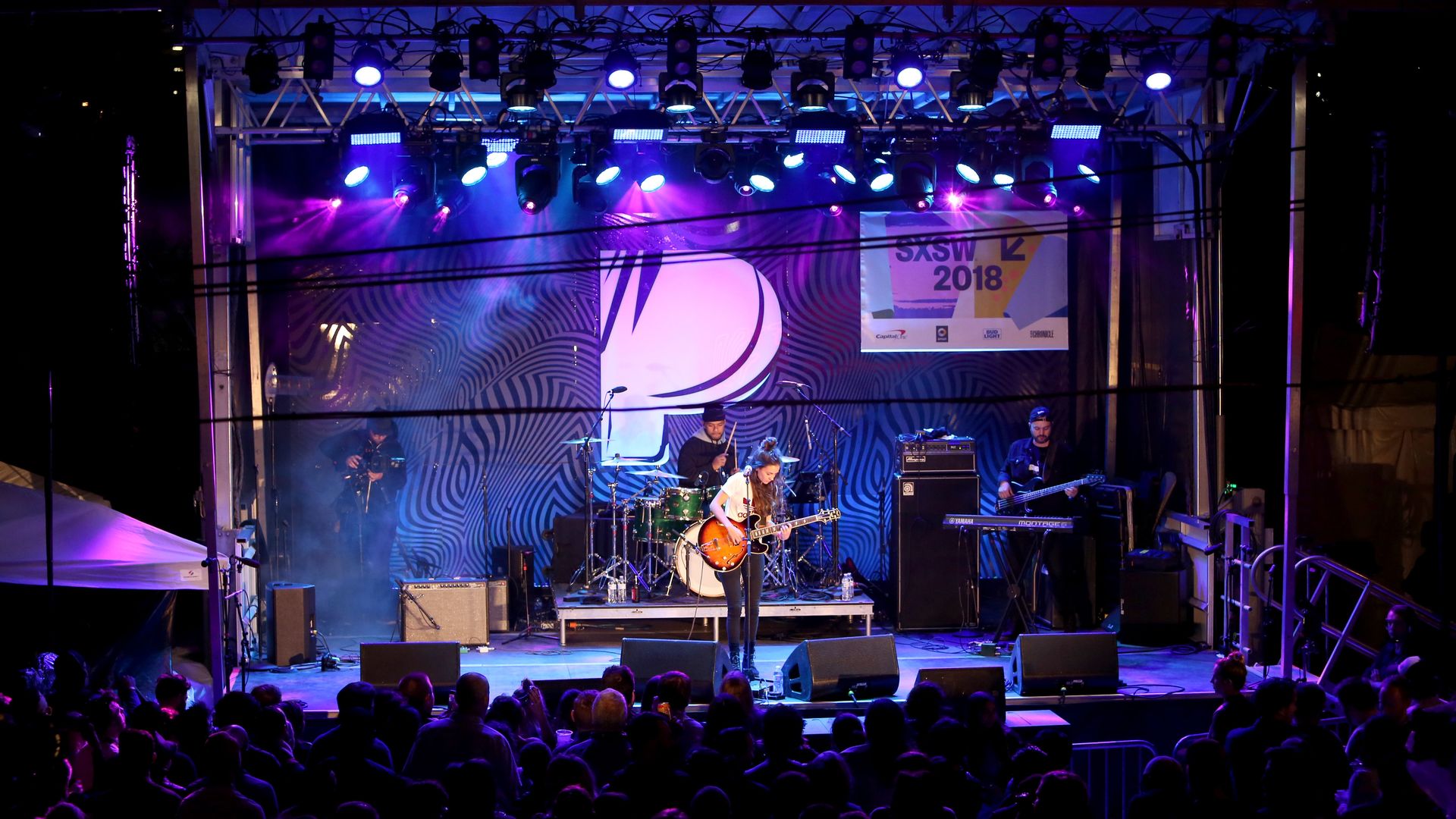 Pandora is partnering with Snapchat to stream music on the app via its new developer tool, Snap Kit.
Why it matters: It's an example of how Snap's developer tools can be used to link Snap to other apps that users engage with frequently. This partnership will expand music discovery on both platforms.
How it works: The partnership will allow users to share the song that they're listening to on Pandora to a friend, a group of friends, or to their Snap Story via "song cards" — which feature the album cover of the song on top of an animated background, according to a statement.
Anyone who receives a Pandora song card through Snap will also be able to swipe up to listen to a song on-demand via Pandora's Premium Access feature after watching a short video ad, a Pandora spokesperson tells Axios.
The news comes as Snap has finally rolled out third-party developer tools, something it did cautiously in an attempt to avoid any privacy issues, like the ones that have plagued its rival Facebook.
Go deeper